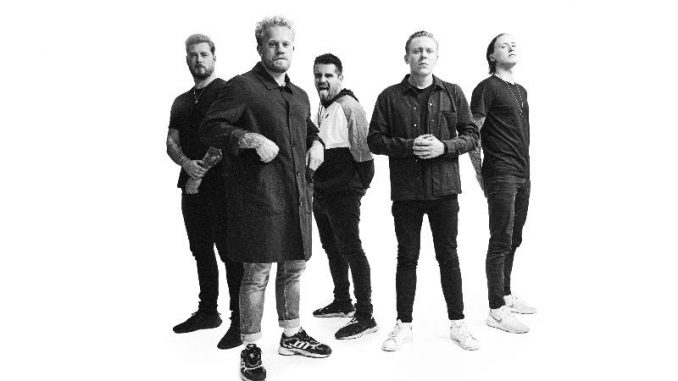 Denmark's current hottest export, SIAMESE have just dropped a video for their new single "Can't Force The Love". The award-winning, post-hardcore outfit blend heavy riffs with soaring melodic vocals to bring you a new track that will be stuck in your head for days.
"Can't Force The Love" is the follow up to "Home" feat. Drew York of Stray From The Path, which received an incredible response and amassed over 700,000 streams in 8 weeks. Feedback for the track was extremely positive and placed the band firmly on the map, with support from the likes of Rock Sound, Radio 1, Kerrang Radio, and playlisting at Spotify with 'Kickass Metal' and 'New Core' top placements. Two of the biggest and most influential metal playlists on the platform.
The video for "Can't Force The Love" is the second of three videos that the band filmed in an abandoned military base in Denmark that was also used for the set of the Netflix series The Rain.
"We found it to be very 2020 apocalyptic, but also had to be creative and smart in trying to make an idea work during lockdowns, restrictions, etc." explains frontman Mirza Radonjica, "Lyrically the song is dedicated to a person I had to let go last year. Not to diss her, or to point fingers, but to explain what an impossible idiot I am and why she's better off without me, to be honest."
Line-Up:
Mirza Radonjica – Vocals
Andreas Kruger – Guitar
Christian Lauritzen – Guitar, Violin
Marc Nommesen – Bass
Joakim Stilling – Drums
Watch the video for the previous single "Home" (feat. Drew York)