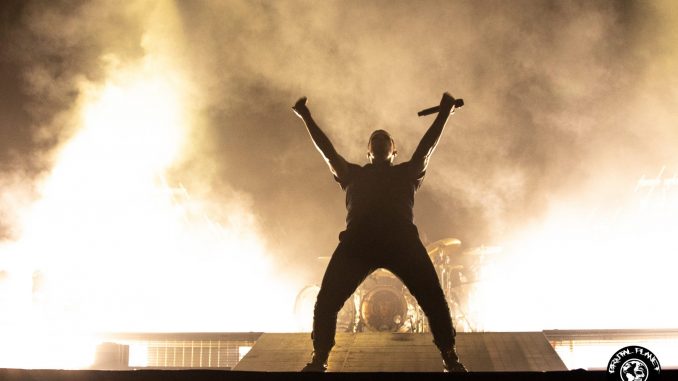 Minnesota has finally shifted back into normalcy, (new normalcy anyway) and has been hosting concerts for the last couple of months- something rock and metal fans have been very pleased with! On Friday evening, September 17, thousands of fans poured into the Target Center in Minneapolis to watch the 93x Family Reunion show. It was evident that the crowd was ready for great music- this was the first concert to be played in the Target Center in eighteen months!. For over four hours, ten thousand people united over their common love of music.
The first act to open the night was Ayron Jones. With gusto, this Seattle native started playing "Boys From the Puget Sound," a tribute song to their beloved northwestern city. If you haven't heard him before, you are missing out. His style can't really be put in a specific genre. I was reflecting on how much his playing reminds me of a mix between Tom Morello and Stevie Ray Vaughan; and yet he has a grunge feel about him as well. He, along with his band, showed off a lot of talent and won the crowd over with their songs, "Supercharged" and "Mercy." Their set closed with their 2020 hit, "Take Me Away."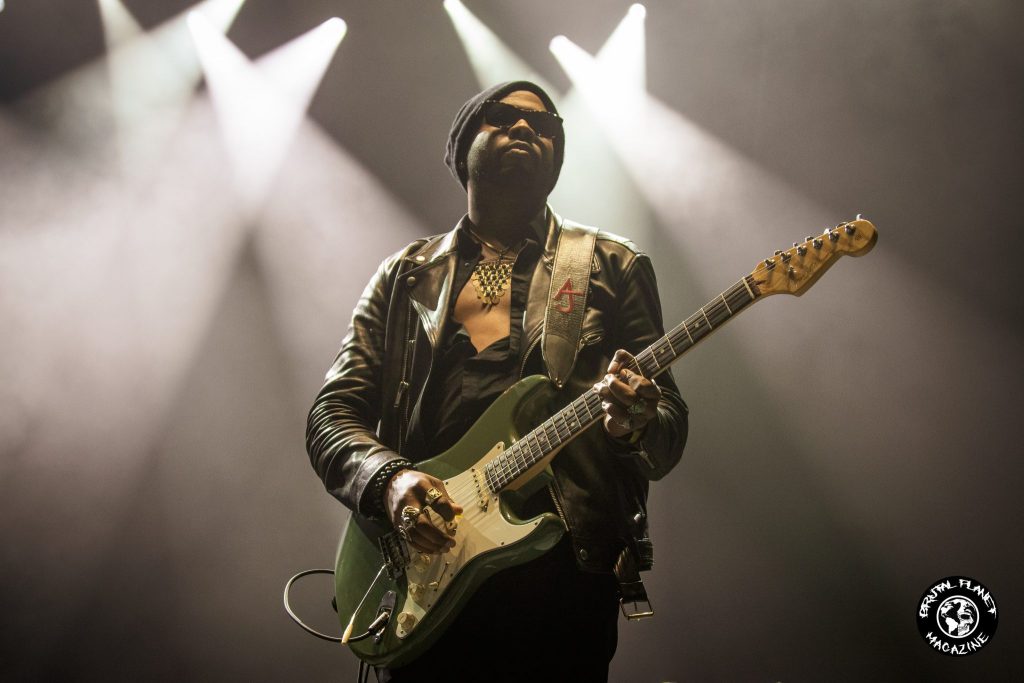 Next on the stage was Mammoth. This also might be an unfamiliar band to many, but you may only be missing the connection- Mammoth was the original name of the band Van Halen, and the mastermind behind this newer band is Eddie's son, Wolfgang Van Halen. Although starting the project several years ago, Wolfie put off finishing his solo record in order to spend time with his father while his health declined. While he could've made a name for himself by using his last name alone, he chose to work hard for his own recognition. This extremely talented musician recorded every instrument and vocal piece on his 2021 self-titled album. Although he can do that in the studio, he cannot pull it off live so he recruited Jon Jourdan, Frank Sidoris (The Cab, Slash), Ronnie Ficarro (Falling In Reverse), and Garrett Whitlock (Tremonti) to support him on tour.
Mammoth started their set with their number one single, "Don't Back Down." As the crowd became more and more excited to see the unbelievable talent before them, the band continued with "Mammoth," "You'll Be the One," and "You're to Blame." The most emotional moment of the evening was when Wolf played "Distance," a song dedicated to his father who, as many of you know, just passed away last year after a long battle with lung cancer. The bass guitar soon introduced the opening riff of their last song and the band closed with their anthemic song, "Epiphany." Mammoth put on a memorable show and I'm sure Wolfie's dad would be proud.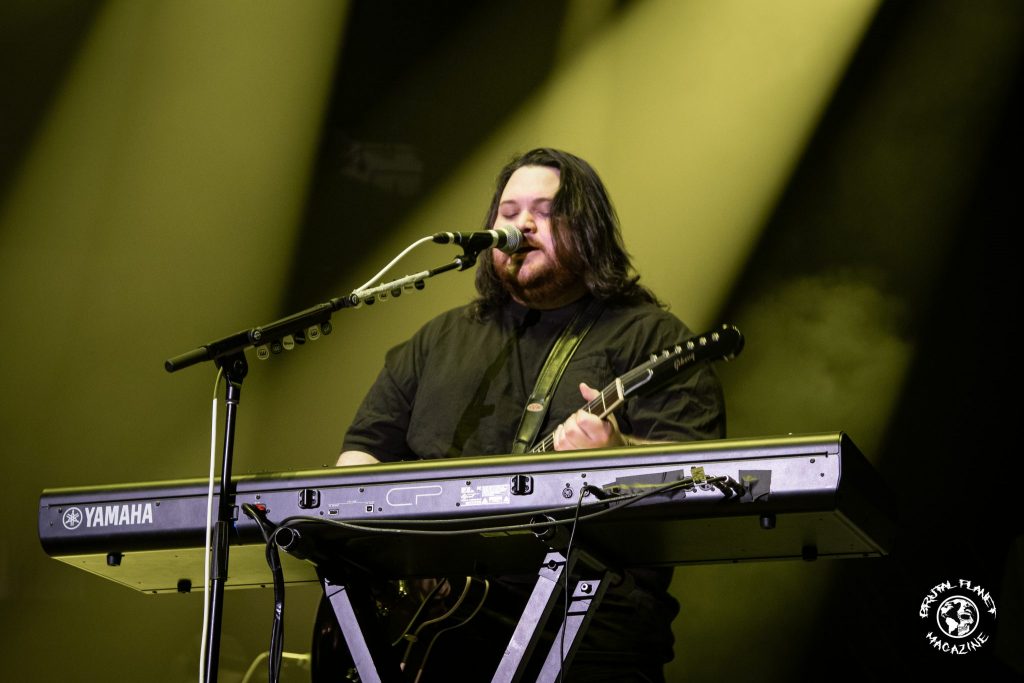 As the next band, Seether took the stage, the crowd became lit as they opened with their 2004 hit, "Gasoline." Few bands chose to open with older songs, but Seether not only opened their set with one song from their first record but three! After "Gasoline," they proceeded to play "Fine Again," and the crowd-favorite, "Broken." The latter mentioned was really stripped down, as it was only Shaun Morgan singing and Dale Stewart, who accompanied with an acoustic guitar.
The band continued to play songs from their extensive discography. They played older songs like "Country Song," and "Rise Above This," as well as tracks from the middle of their twenty-year career like "Nobody Praying For Me," and "Words As Weapons." To promote their latest album, "Si Vis Pacem, Para Bellum," they rocked the arena with "Bruised and Bloodied," "Wasteland," and "Dangerous." To end their set, they finished with their 2005 single, "Remedy."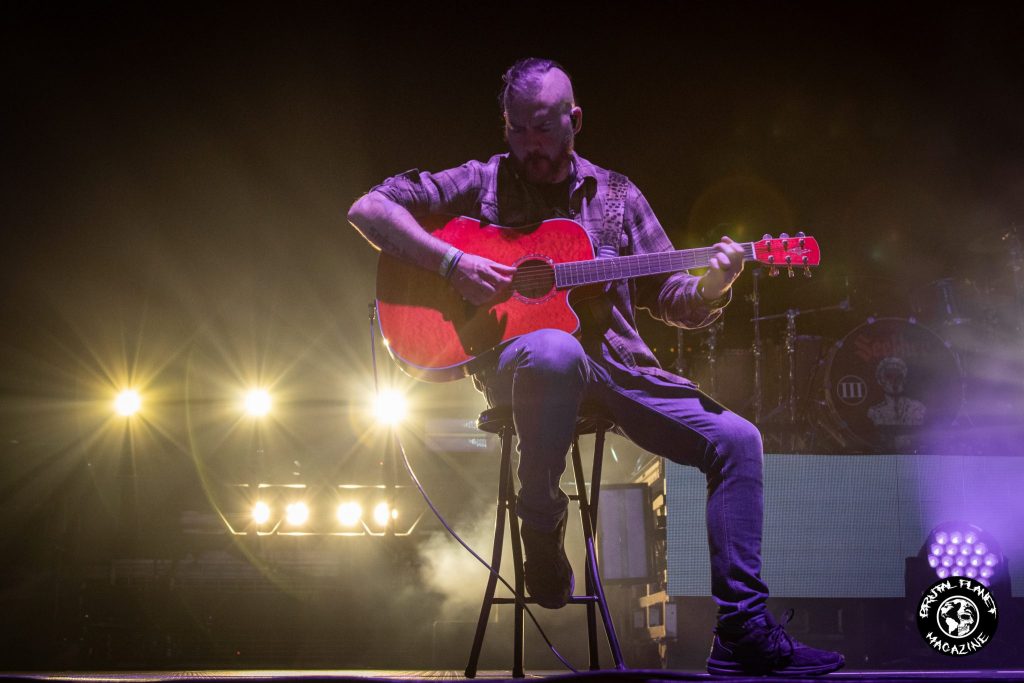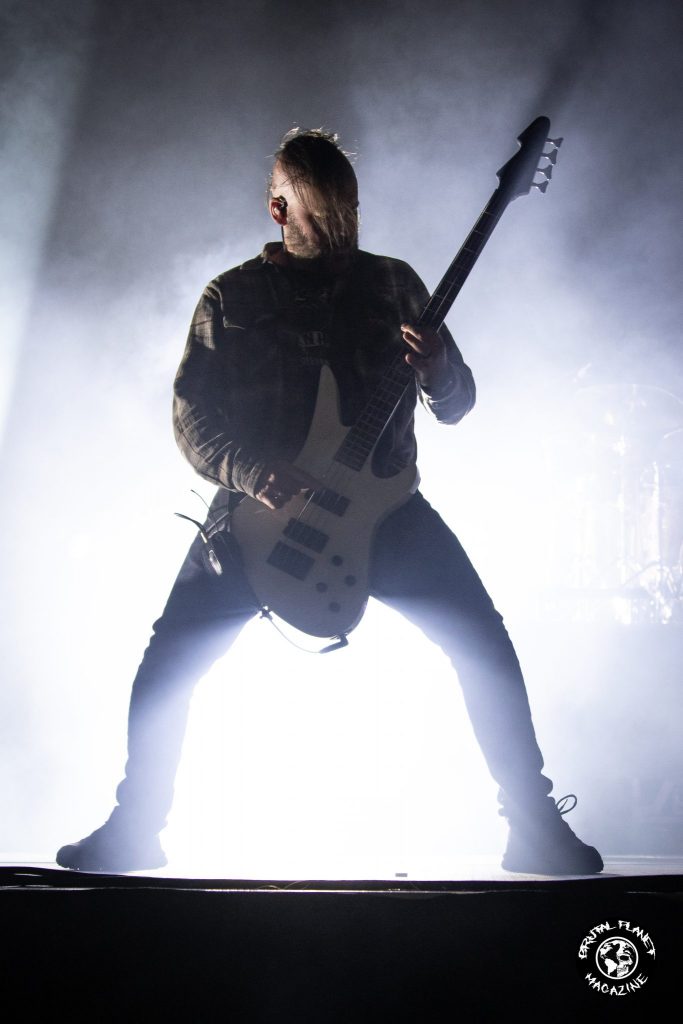 Everyone waited for the headliner to take the stage, and it was worth the wait. Wow. Shinedown took the stage and opened with "Cut the Cord." The pyro went off, the lights flashed, and the crowd went wild as they continued with "Unity" and "Fly From the Inside." Shinedown has also been playing to crowds since its formation two decades ago. Faster and heavier songs like "Diamond Eyes," "Bullies," and "Devil" made the crowd wild, while slower ballads like "45," "How Did You Love," and "Get Up" had everyone singing along and waving their lighters and phones.

As the set was coming to a close, this Florida quartet rocked their highest-charting single, "Second Chance." This wasn't enough for Minneapolis though, they demanded more. The band came back out to soothe the crowd with their rendition of Lynyrd Skynyrd's "Simple Man." Everyone knows that no rock band can end the night with such a soft song, so drummer Barry Kerch pounded his kit with the familiar intro of "The Sound of Madness," the final encore song of the night. The band played a total of eighteen (!) songs, giving everyone in the arena their money's worth that night. There is a reason Shinedown has the most number-one singles on the Billboard Mainstream Rock charts out of any band- they are masters of not only writing incredible rock music but entertaining the masses as well.