SHIBORI THREADS – the metal streetwear brand co-owned by Kyle Anderson (vocals) and Leo Valeri (guitar/production) of groundbreaking and highly revered deathcore pioneers, BRAND OF SACRIFICE – have announced a very special, first-of-its-kind collaboration with hugely popular video game franchise, Bandai Namcco's DARK SOULS. The limited edition collaboration features 3 unique custom cut, dyed and sewn sweatsuit collections – Artorias Collection, Solaire Collection, Seigmeyer Collection and a custom dyed You Died Tee. As with all SHIBORI THREADS designs, every piece is meticulously created by hand, so each piece is slightly unique and no two are the same. The DARK SOULS SHIBORI THREADS COLLECTION is live now from ShiboriThreads.com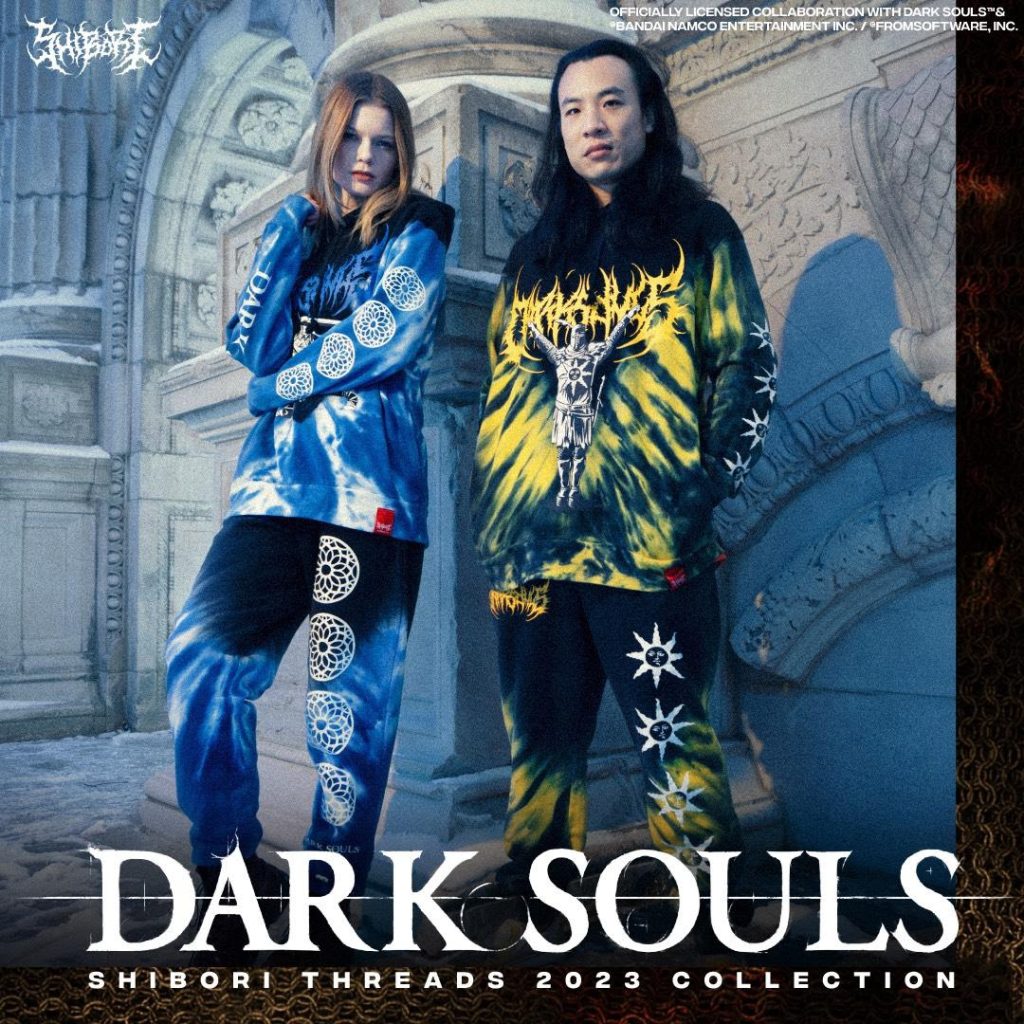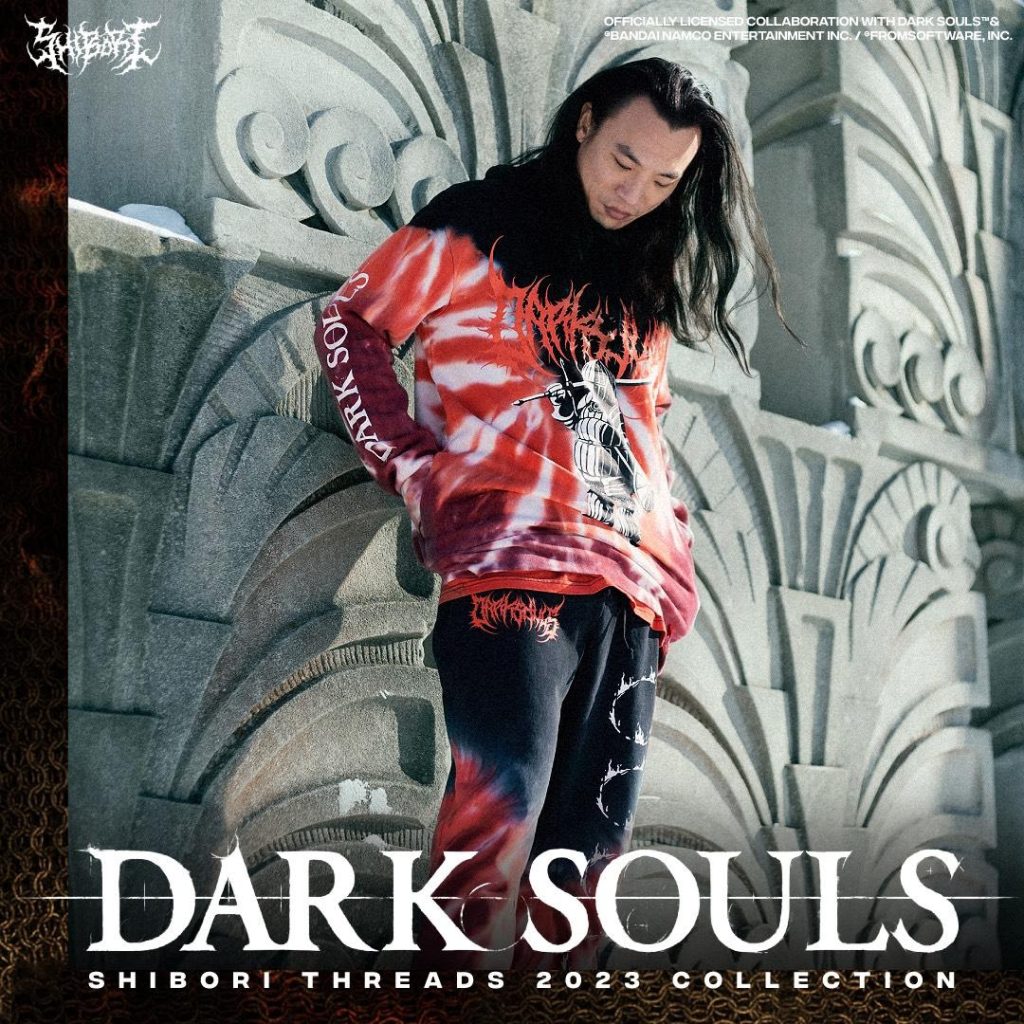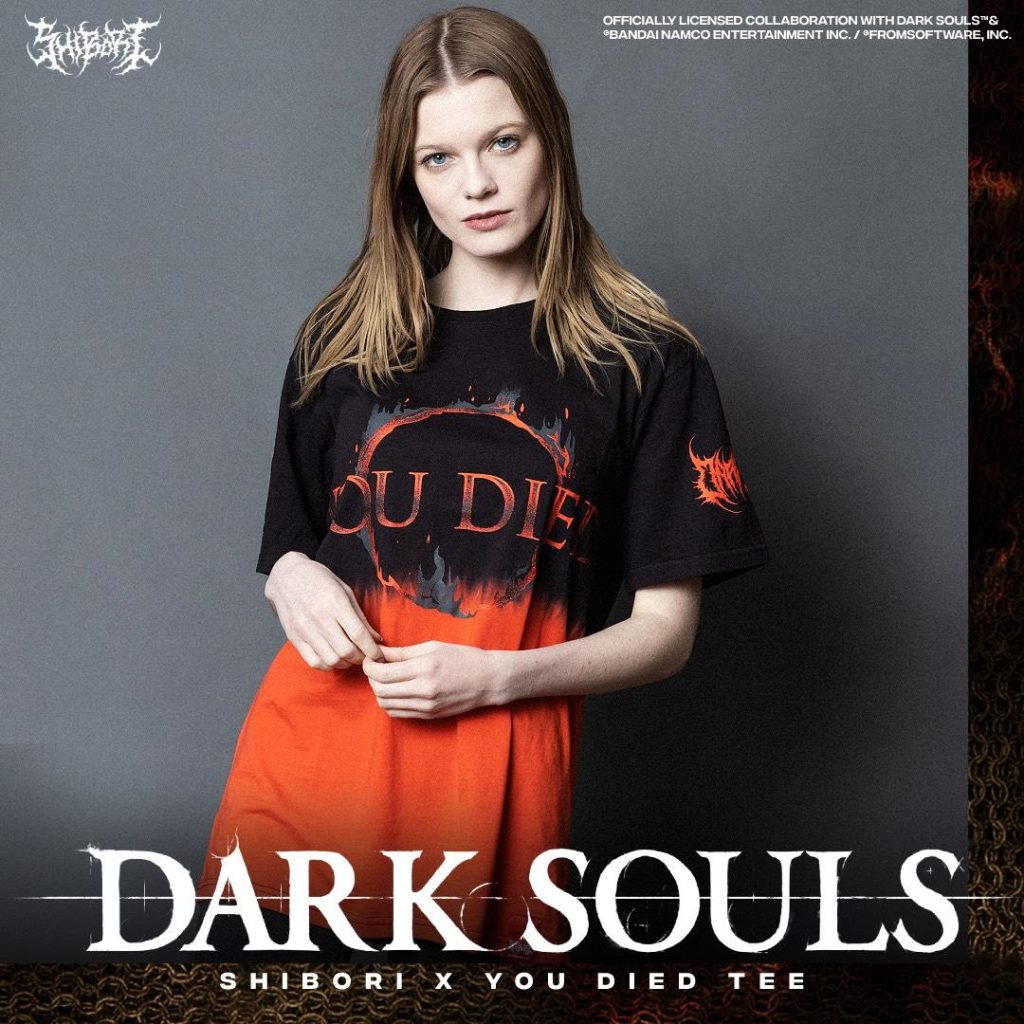 ABOUT SHIBORI THREADS
Taking their name from a Japanese method of tie dying garments, SHIBORI THREADS is the frontier of custom cut & sew streetwear apparel. Their designs are intricate and bold, encompassing collaborations with notable pop culture brands and artists within the metal scene from which they came. Since launch, the brand has collaborated on previous drops with artists like Gojira, Spiritbox, Trivium, I Prevail, Cradle of Filth, Children of Bodom, Killswitch Engage, August Burns Red, and many more. Every single drop has sold out before the week-long availability window closed, with some selling out in less than 24 hours. The store has featured in the top 1% trafficked stores on Shopify, driving around 30,000 monthly visitors.
Speaking on the enormous success of SHIBORI THREADS, Leo Valeri shares:
"Kyle and I have been active in the music industry and very tuned into streetwear and alternative fashion for a long time now, so we set out to create a brand that bridges the barrier between the edgy imagery you find in metal, and the robust palettes and high quality of today's streetwear trends. Coming up in the metal scene, we noticed something missing when it came to creative and colorful band merchandise. Most rock artists just print on black shirts… which is kind of boring, considering the extremely lively and exciting music they often make.
"When it all began, Shibori Threads was just a passion project run out of our apartments. We were literally printing labels and shipping everything on our own, by hand. We considered it a great way to work with and support some of our favorite artists during the pandemic while making apparel we would actually wear."
Each design is only available for a limited time – Fans should note that due to each item being hand-made, there is a production turn around of 6-8 weeks.
With more exciting brand and band collabs on the way, SHIBORI THREADS are only just getting started. Follow the trail of dye—or get left behind