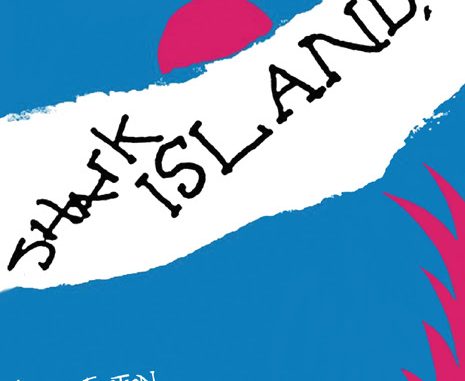 SHARK ISLAND AND DEKO ENTERTAINMENT HAVE TEAMED UP TO DUST OFF THEIR 1986 INDEPENDENT RELEASE S'COOL BUS. REMASTERED AND REPACKAGED WITH BONUS TRACKS, IT HITS STORES FEBRUARY 25TH!  
Shark Island was once the house band at the world-famous Gazzaris on the Sunset Strip. Signed to Epic Records in 1989 the band released their debut album "Law of the Order", and also saw the tracks 'Dangerous' and 'Father Time' featured in the movie Bill & Ted's Excellent Adventure, as well as the song 'My City' from the movie Point Break.  Lead Singer Richard Black would go on to be part of the short-lived supergroup Contraband which also featured Michael Schenker (Scorpions, UFO), and members of L.A. Guns, Ratt, and Vixen. They released one album in 1991 before disbanding.
"S'cool Bus" is where it all started, with tracks produced by Rick Derringer and capturing the band during the heyday of the Sunset Strip. This hidden gem is remastered and repackaged along with bonus tracks 'Bang A Gong (Live)' and 'I'm Electric (Original Studio Recording)'. Both are taken from the same time period and make for a great addition to the original recordings for this "Deluxe Edition". About this release, "What a powerful souvenir of a bygone era on the sunset strip, and a real gem for those who wish they were there. It will never happen again.", Richard Black (the eye witness)
You can pre-save the "Deluxe Edition" here:  https://ada.lnk.to/SharkIslandSCoolBus
Limited edition "S'cool Bus" bundles are available for pre-order that include the classic Shark Island poster signed by Richard Black!  You can also order the band's latest album 'Bloodline 2.020' and other cool merch at the store.
Shark Island store: https://tinyurl.com/yy45wegx
S'Cool Bus UK/European orders: https://tinyurl.com/4sweb55k
"S'cool Bus" Bundle Includes the Following Items:
One (1) S'Cool Bus (Deluxe Edition)

One (1) Autographed Poster

One (1) Sticker 
Déjà vu

Sex Drive

Excess Marks The Spot

Here Come Trouble

Puss N Boots

Read My Lips

Automatic Girls

New York, New York

Palace of Pleasure

Bang A Gong (Live)

I'm Electric (Original Studio Recording)
FOR MORE INFORMATION, VISIT: 
www.sharkislandmusic.com/
www.dekoentertainment.com