On Tuesday night, March 22, a couple of thousand hard rock fans gathered inside the Skyway Theater in Minneapolis, Minnesota to watch Sevendust on the 21st Anniversary Tour of their extremely popular album, "Animosity." Are you wondering why this Atlanta band would be celebrating the "21st" anniversary of an album instead of the 20th? Well, the answer is… "the pandemic." These southern boys didn't want COVID to ruin such a commemorative tour, so they just hit the road now, a year later.
The first band to take the stage was the supporting act, Dead Poet Society. Hailing from Los Angeles, this rock band really kicked off the night with a bang. Vocalist Jack Underkofler introduced themselves and began singing "bury me whole." They continued with singles "AmericanBlood," "intoodeep," and "SALT." I thought their riff-heavy song, "Lo Air" was their best. They closed with their groovy song "CoDa." This band is definitely worth checking out.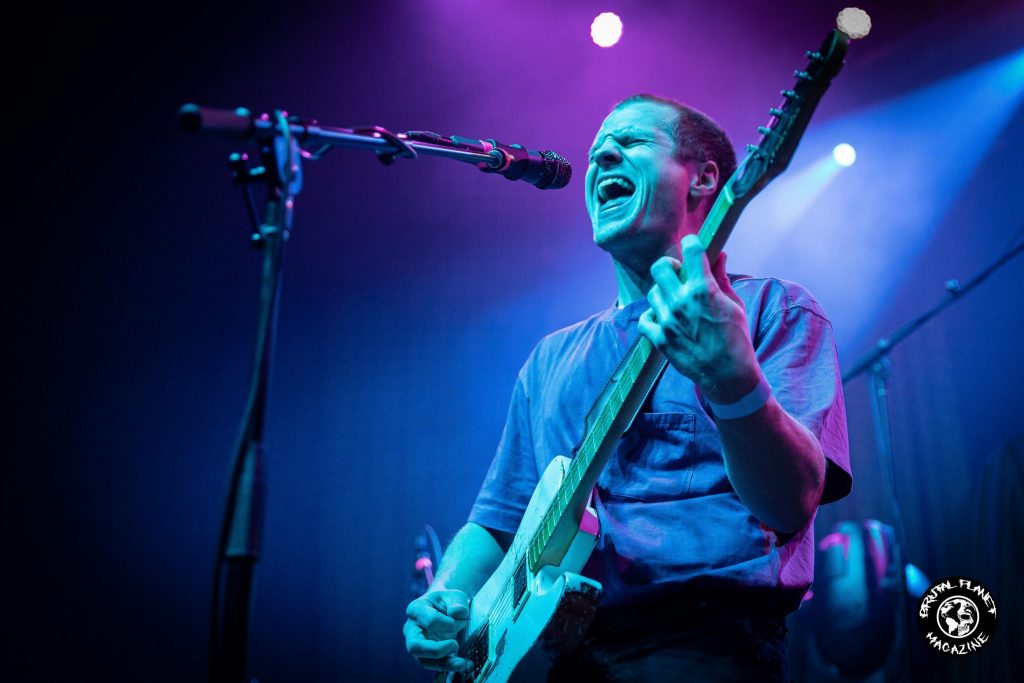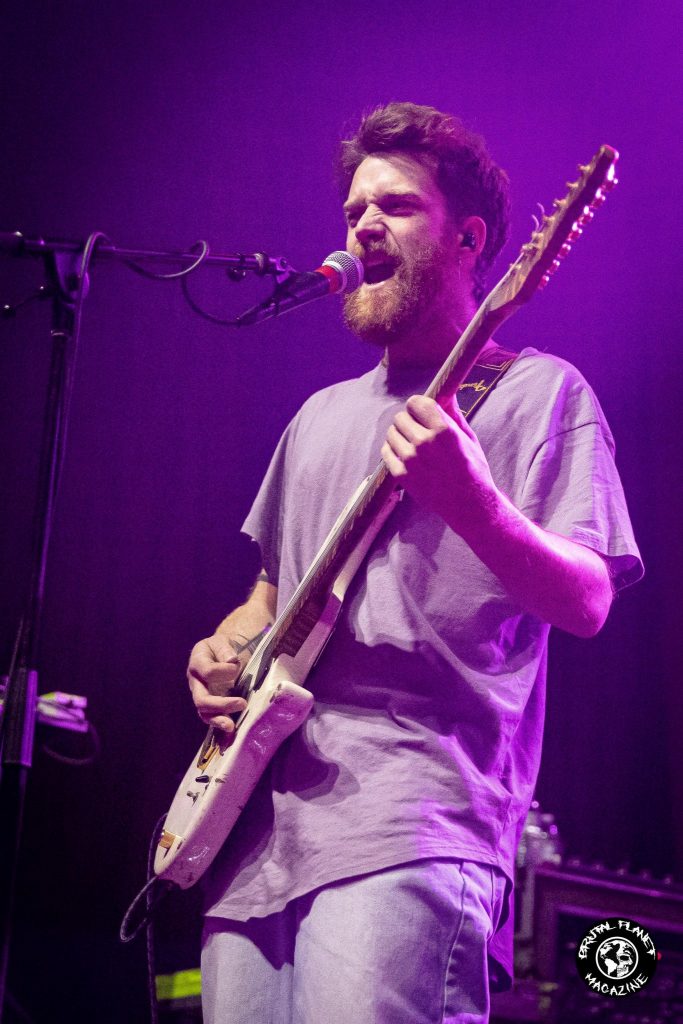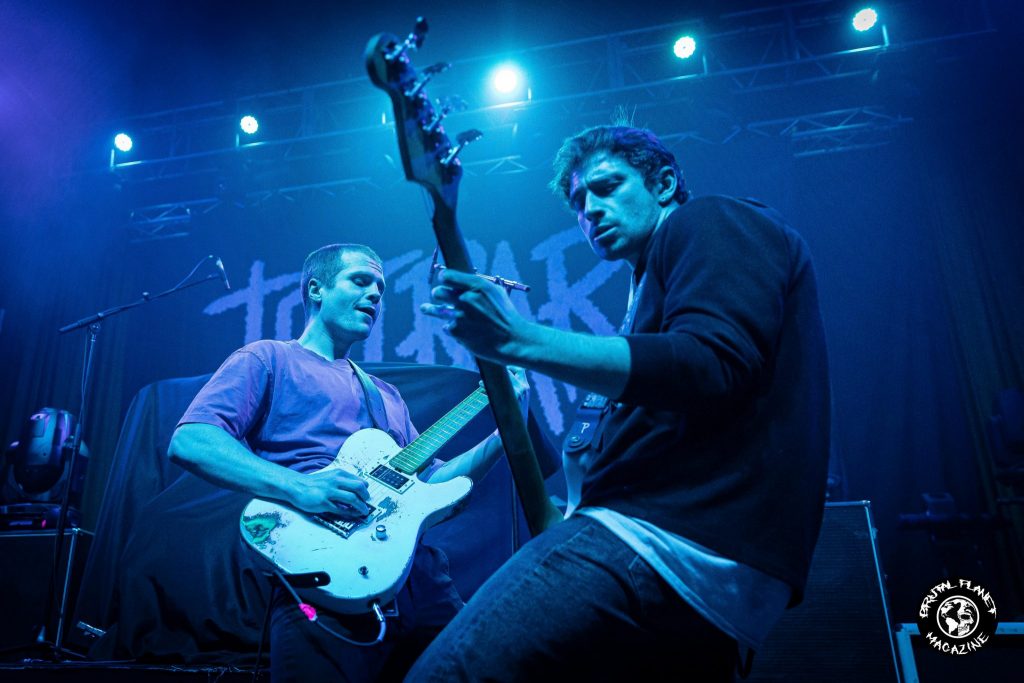 The next band to take the stage was Tetrarch. (Diamond Rowe- lead guitar, Josh Fore-lead vocals/rhythm guitar, Ryan Lerner- bass, Ruben Limas- drums) Their setlist started out strong with "Stitch Me Up" and "Negative Noise." Lead singer, Josh Fore refused to let anyone stand with their arms crossed or keep their hands in their pockets and demanded everyone jump.
Tetrarch has been a band since 2007 but hadn't released their first full-length until ten years later. Their setlist only included one song, from their 2017 album, "Freak," and the rest of the set was from "Unstable," which was released only a year ago. The band played songs such as "I'm Not Right," "You Never Listen," and "Take a Look Inside." The crowd really got wild when the Atlanta-based band ended their set with "Oddity."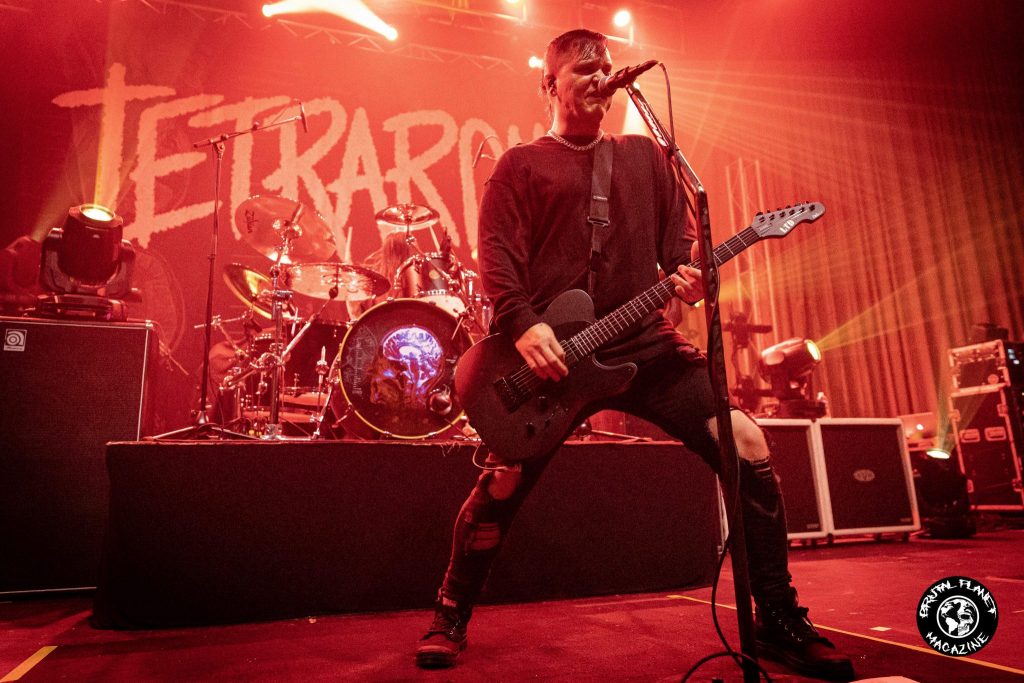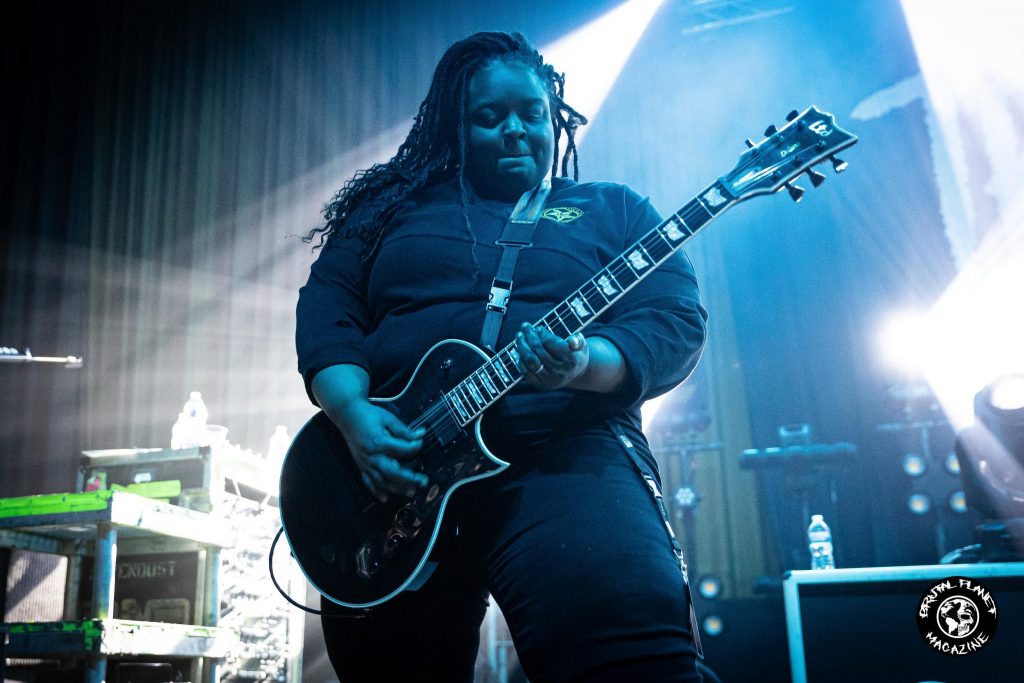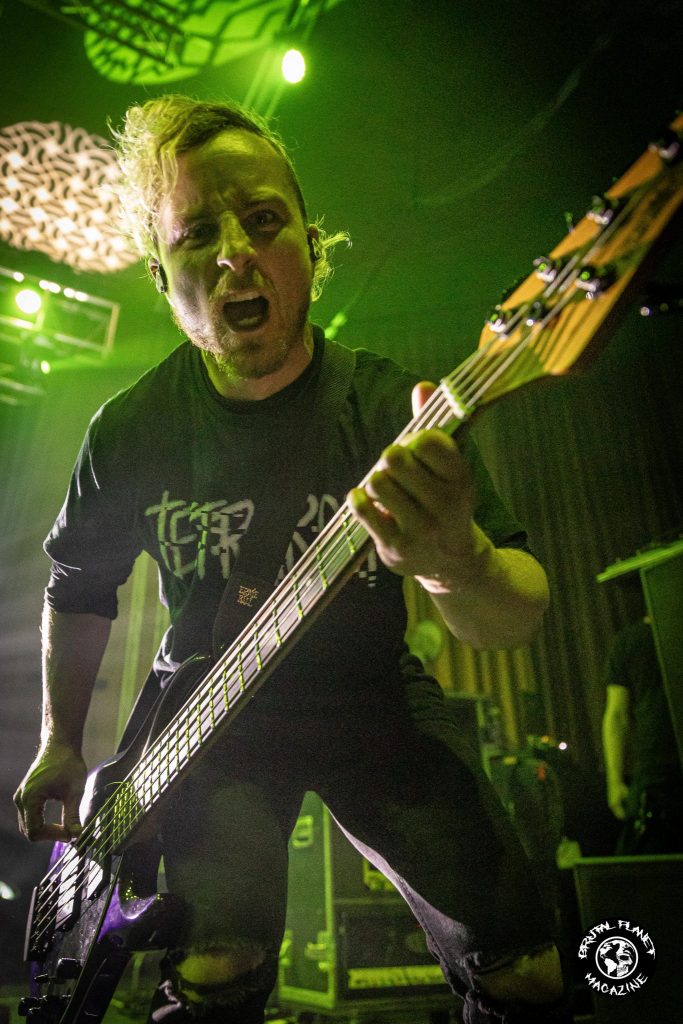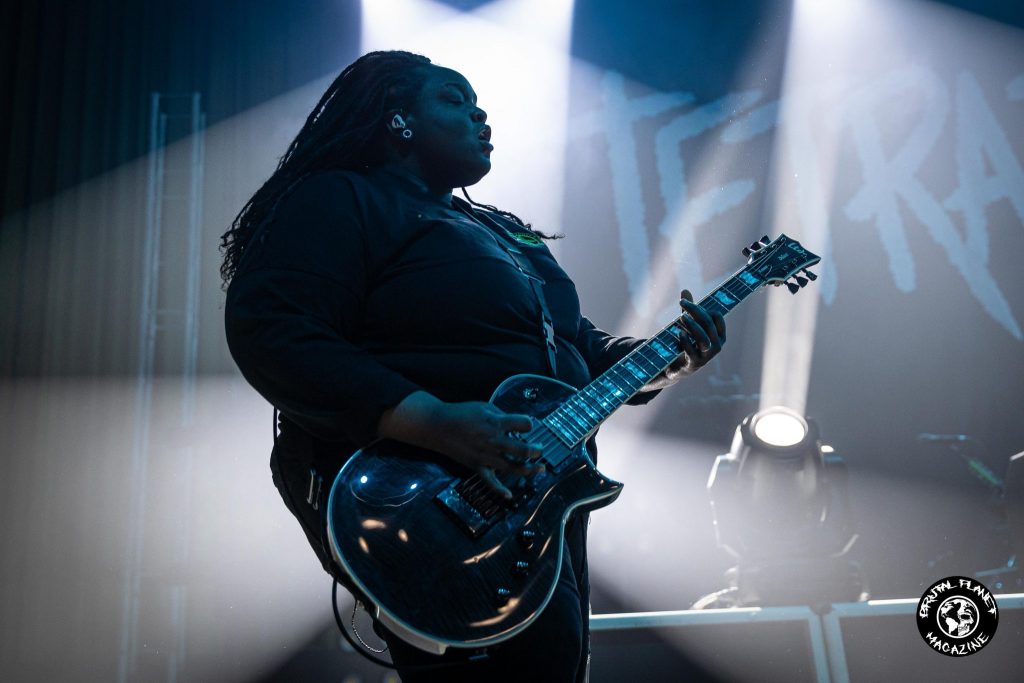 The headliner, as mentioned earlier, was the mighty Sevendust; who are now celebrating their 28th year as a band. The energy in front of the stage was incredible as they opened up their set. Since this tour was to commemorate the band's anniversary of "Animosity," they did play every song on the album. For the most part, the band played the songs in album order, but they did switch some around. The first song was the album's heaviest song, "T.O.A.B." I have always loved the song's riffs, but the best part was watching the energy of the guys on the stage. They are really having fun on this tour and it was evident from the opening song. Next was "Praise" and everyone went wild. This song was the first single released from the album and peaked at number 15 on the Mainstream Rock Charts. Based on the crowd's energy, it is still a fan favorite.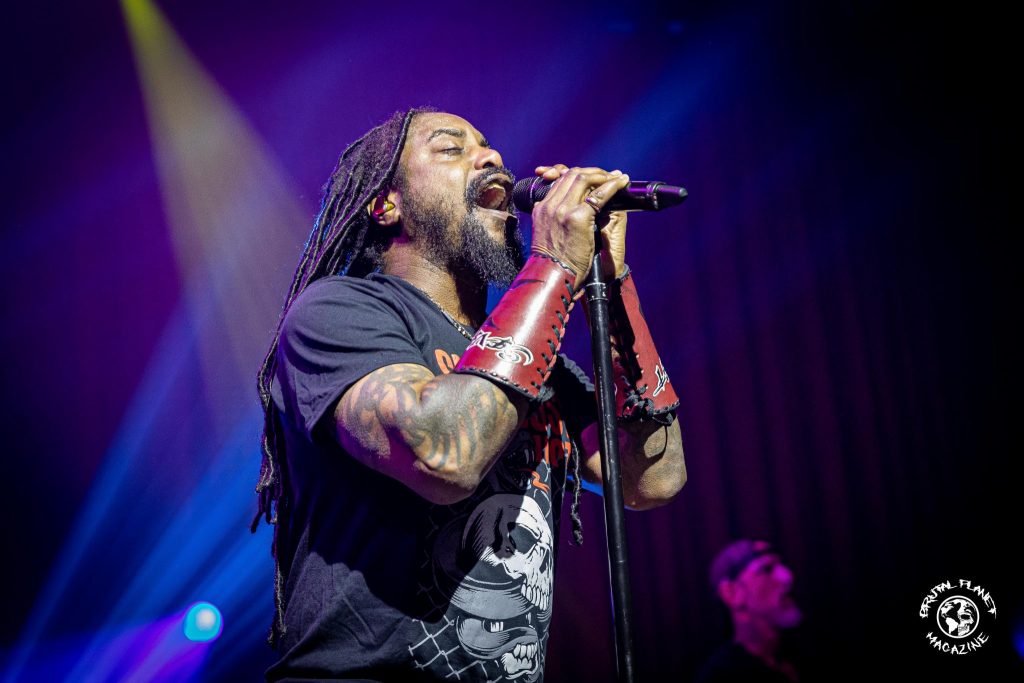 As the evening went on, the band played their popular singles, "Live Again" and "Xmas Day," inviting the crowd to sing along. "Shine" was dedicated to Lajon's brother Reginald, who was murdered nearly twenty years ago. Lajon said he can still feel his brother's energy shining down on him. Many of the other tracks on the album have not been played live very often in the band's career. I personally have never heard "Follow," "Beautiful," or "Redefine" live before, so it was a real treat to hear those songs performed.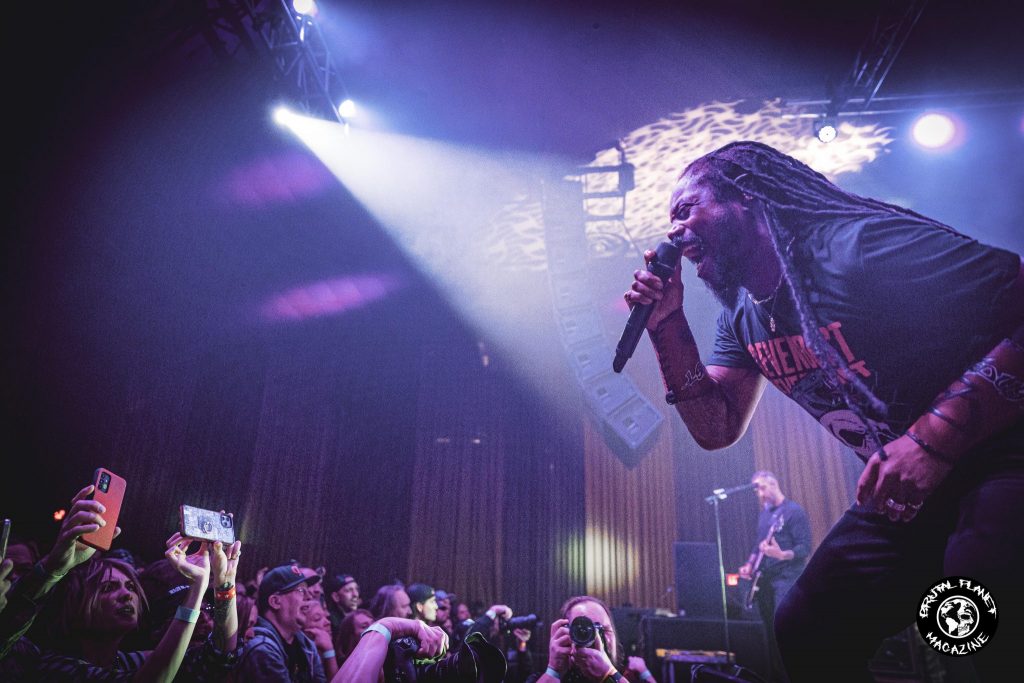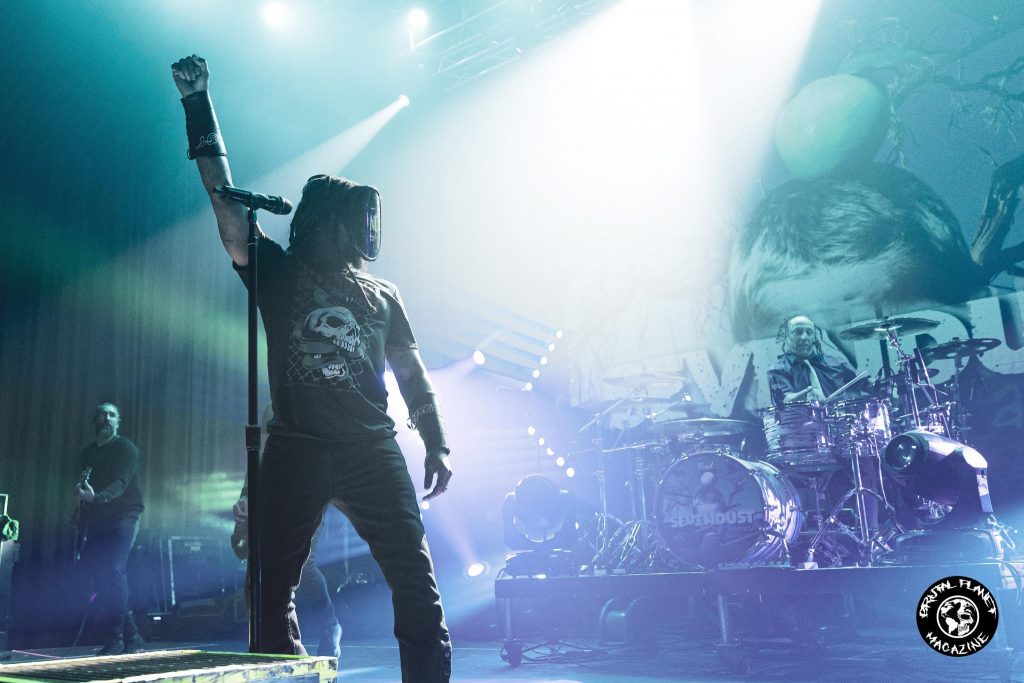 Lajon shared a touching speech before the band played "Angel's Son"- dedicating the song to the late Snot frontman, Lynn Strait, and to the "beautiful people of Ukraine." He expressed that he was not speaking from a political standpoint, but rather from a human standpoint. "They are just trying to live their lives," he said, "work jobs and take their kids to school. We need to pray for them." Everyone cheered and held up phones (and one lighter) as Clint Lowery opened with his acoustic-tone and stunning vocals. As the song progressed, Lajon took back over on lead and Clint joined in with incredible harmony. The setlist concluded with my personal favorite off the album, "Crucified."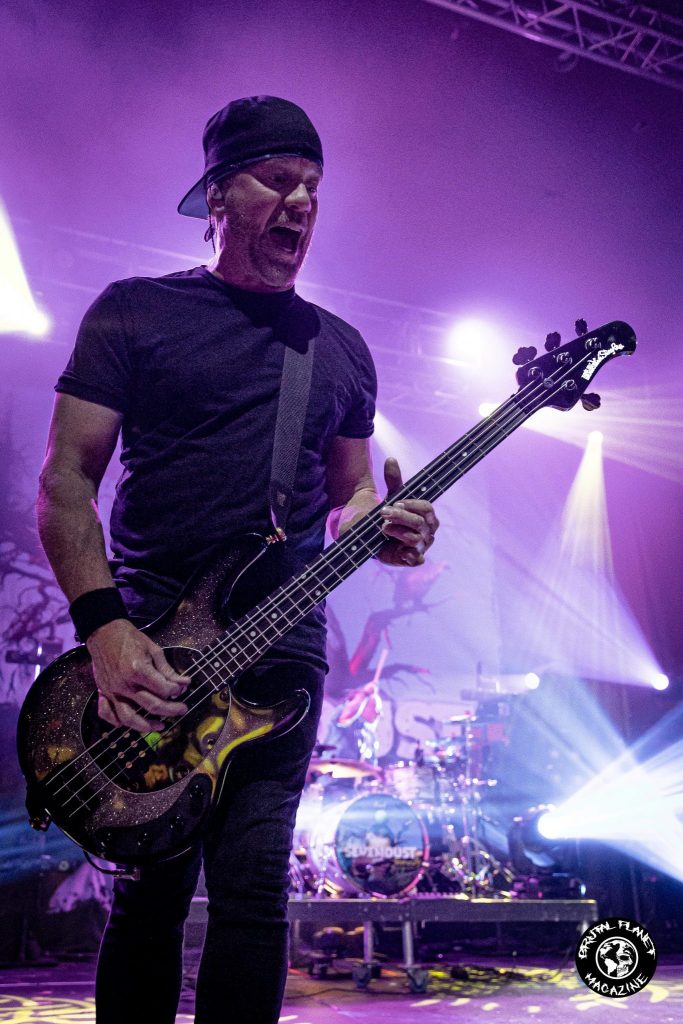 The thousands of Minnesotans were not satisfied simply with the Animosity album setlist and demanded more. After several long minutes, the band came out and brought us all back to 1997- playing the band's second single ever- "Bitch." I don't think there was a quiet voice in the theater. Everyone was singing along. The show ended with the band's aggressive single, "Face to Face." I haven't seen Sevendust perform since my wife and I saw them in Madison over 15 years ago. Life happened, I've aged, and I haven't been able to see shows over this last decade like I used to. Although these five men have aged as well, (all but Lajon are in their fifties), they are still masters of their craft and put on an incredible show. I would highly recommend catching them on this very special tour.