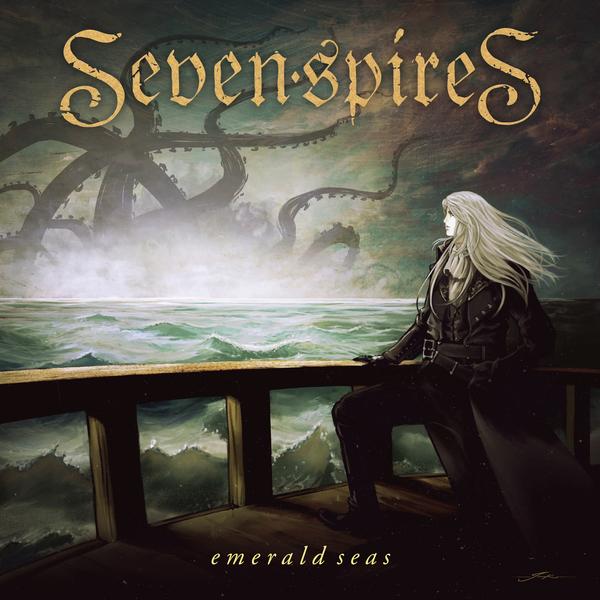 Back in 2017, I was asked to review an album from a band just releasing their first full-length album called Solveig. Always happy to listen to new music I took on the album and later that year Solveig was part of my top ten albums of 2017.
Seven Spires took a little bit of a break after vocalist Adrienne Cowan was named to sing on Sascha Paeth's Masters of Ceremony, and then went on to sing as part of the Avantasia world tour in 2019. Here it is now 2020 and I have been patiently waiting for another release from the Boston quartet.
Emerald Seas is the long-awaited sophomore album from Seven Spires and I for one could not be happier. The album is a theatrical concept and serves as a prequel to Solveig. It follows a sea captain on a quest for eternal life while being hunted by an ancient beast. The opening is an instrumental piece with some chanting called "Igne Defendit." The song serves as audio foreshadowing using theatrics and orchestration as narration. Things immediately transition into "Ghost Of A Dream." A Spanish infused sound floats through the verses and the many layers of Adrienne are uncovered. The high screams combined with the low growls are paired with the galloping riffs making "Ghost Of A Dream" a spectacular way to start the adventure. "No Words Exchanged" provides an upbeat beautiful interlude. "Every Crest" is when we first hear the diversity that Adrienne's voice is capable of producing. The song is full of beauty combined with growls that rise from the depths of hell.
Up next is one of my favorites on Emerald Seas. "Unmapped Darkness" has a Mary Poppins' meets Maleficent's sound to it. Imagine a sweet sound that makes flowers bloom then imagine a voice that can melt those same flowers. You then have the sounds of "Unmapped Darkness." "Succumb" is a song that puts the rhythm section of the band to work. Chris Dovas on drums and Peter de Reyna on bass show their stuff in this heavy beating beast.
We move on to "Drowner of Worlds," and things start to get dark, really dark. "Drowner of Worlds" is that song that you hear in your nightmares. In fact, the song is the soundtrack of what nightmares are made. Variable beats and speeds riddle the song. Cowan's voice is transformed into possessed screams mixed with peaceful lullabies. If you can make it out alive you will be transformed into "Silvery Moon." An uplifting song that shifts Cowen's voice back to the beautiful side. The inspiration continues into "Bury You." A softer side of the band is unearthed giving you a mix of piano that sounds reminiscent of the piano man himself.
"Fearless" catapults you back into the lungs of hell with galloping beats and fiery vocals. "With Love From the Other Side" flips back to the feeling of serenity and is continued with "The Trouble With Eternal Life."
As the saga of Emerald Seas comes to an end the title track wraps up the album like the end credits of a movie. No vocals, just an instrumental poem that finalizes the journey.
Seven Spires have created an auditory journey that will take you on the voyage of a lifetime. Emerald Seas is an album that should not be missed in 2020. It will be available on February 14th, 2020 via Frontier Records for the metal lover in your life.
Catch Seven Spires on tour in 2020 in North America with Insomnium & Omnium Gatherum in March and April. They will also be touring in August and September with Amaranthe & Battle Beast!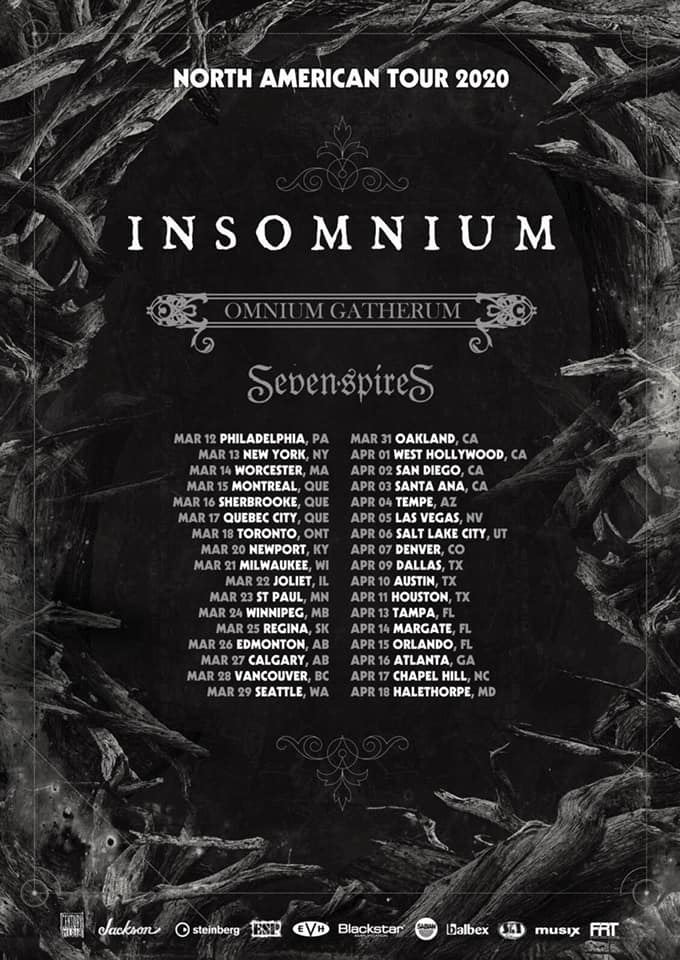 .