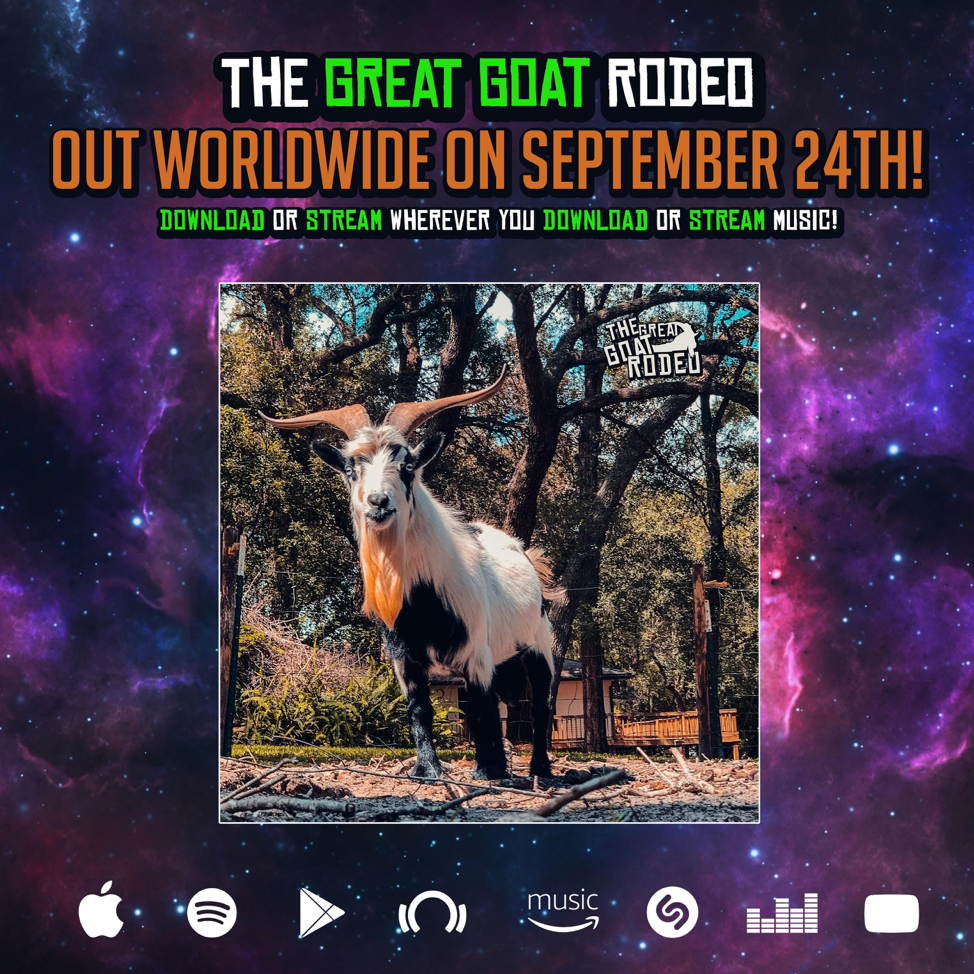 Seven Kingdoms' new single, "The Great Goat Rodeo" will be released Digitally, Worldwide on September 24th! You can find it anywhere you download or stream music! The Short Film for "The Great Goat Rodeo" is Currently on Youtube until then! You can view it here on their YouTube Channel:
https://youtu.be/opFHDTomOBo
'The Great Goat Rodeo' is in its last week of Crowdfunding @ Kickstarter.com. Seven Kingdoms has raised over $9,000 for this Stand Alone Single and Short film with 6 days to go.
"Its really amazing to have the direct support from our fans. This is a unique release as it's based on just one song, so we were cautious about how to go about it. We are just thrilled that people have caught on to what were doing and continue to support us! We can continue because of that. This is what keeps us going and making more music! We are really just so thankful!", commented guitarist, Camden Cruz.
Are you new to Seven Kingdoms? Check them out below!