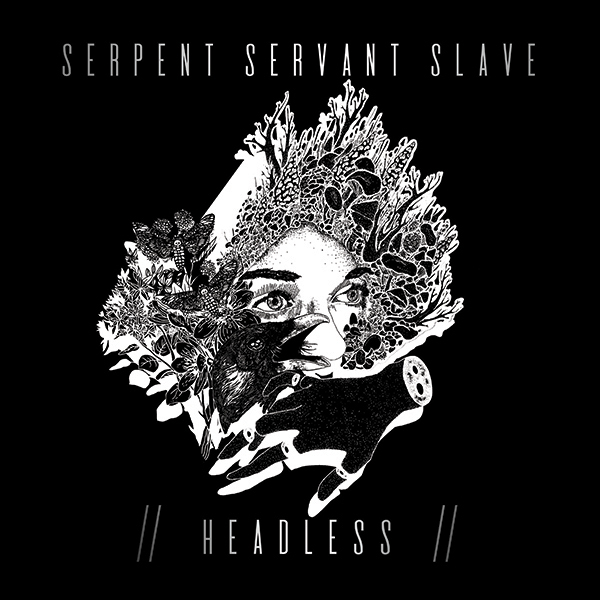 The new West Virginia rock band, Serpent Servant Slave are releasing their debut album "Headless" on July 31, 2020. Many people know legendary musician and visionary Jesse Smith as a founding member of the metal band "Zao," and from his time fronting the rock band "Jesse Smith and the Holy Ghost," but fans will be treated to something entirely different with his newest project.
Serpent Servant Slave is a beautiful blend of electronica and alternative rock with just a dash of industrial mixed in. Long-time listeners of Smith's work won't be completely surprised by his creative direction- these elements have seeped through his work since Zao's "Self-titled" album nearly twenty years ago.
When Jesse Smith and the Holy Ghost disbanded in 2018, Jesse teamed up with the band's guitarist, Breyer White to start Serpent Servant Slave. It is obvious these two musicians have ingenuity for intertwining gloom and melody. For fans of Depeche Mode, Nine Inch Nails, or Crosses, you are sure to fall in love with this West Virginia duo.
Their first single, "Whatchu Doin' Wanting More" was released on July 9th and received extremely positive feedback. The band teamed up with Casey Hardman to film the music video in an abandoned warehouse in Southeastern Ohio. From the opening beats to the buoyant keys, to the contagious lyrics- this was a perfect introduction to what they have to offer. Each track on the album is unique, yet sequences appropriately. Concluding the album is a cover of Vast's "Winter In My Heart." Not many bands can pull off a good cover, and to do so on a debut album is bold. However, I would argue that this version is better than the original.
The first pressing of the vinyl version of "Headless" will be limited- only 300 copies through Mind Over Matter Records. If you are serious about your collection, pre-order here now! Digital versions will be available on iTunes and streaming platforms starting July 31st.
Whether you are already a fan of this genre or are a metalhead wanting to listen to something a little different, Serpent Servant Slave will not disappoint. There is an overabundance of generic music you can hear- but "Headless" transcends- this is music you feel.