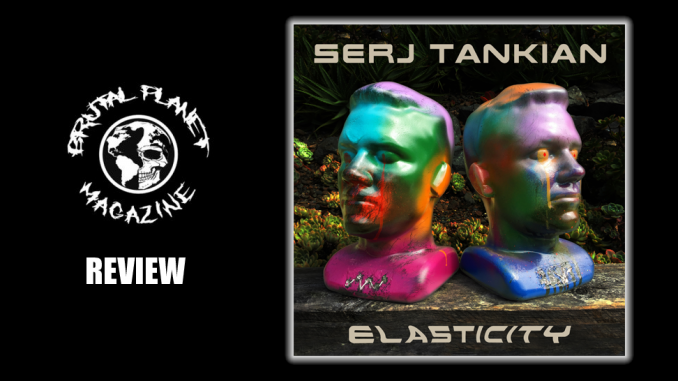 Serj Tankian (Lead Vocalist of System of a Down) has a new solo EP hitting stores today (March 19th, 2021). Tankian has released five albums of solo material, beginning with 2007's chart-topping hard rock album Elect The Dead.
Serj's original plan was not to release these songs under his own name —far from it. In fact, Elasticity is comprised of songs originally intended for System Of A Down. But it didn't quite work out that way. "When I conceived possibly doing another record with the guys from SOAD a few years back, I started working on a set of songs that I arranged in rock formats for that purpose," he explains. "As we weren't able to see eye to eye on the vision going forward with an SOAD album, I decided to release these songs under my moniker."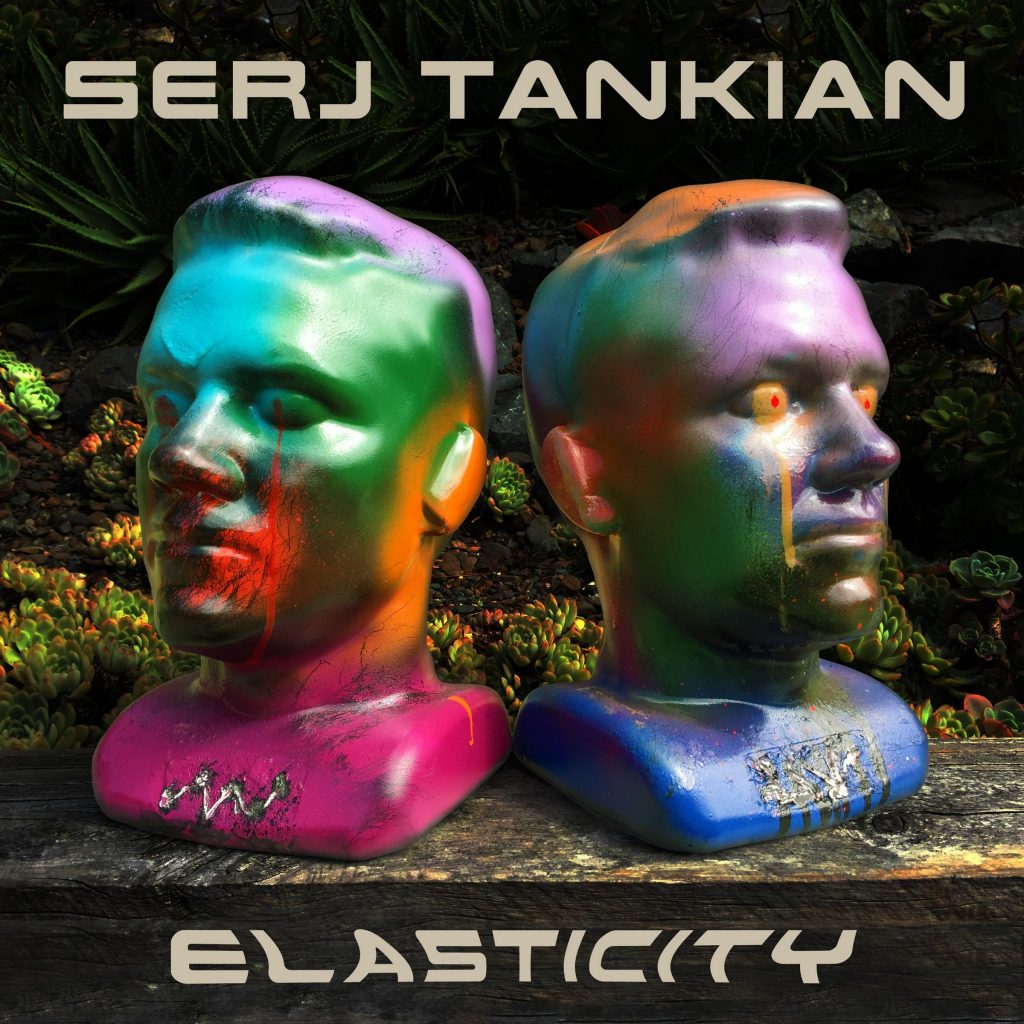 Elasticity is the first and title track of the EP. It launches with a very upbeat and epic energy to it. You can definitely hear how this track was conceived as an SOAD track. At certain points there is a doubled higher pitched vocal line that sounds like it could be Darron singing. The track has a lot of shifts and tempo changes and a really well conceived chorus and hook.
The 2nd track – Your Mom continues with a similar mood – upbeat and playful but with a serious political message. The song opens with an acoustic intro piece before jumping into the type of bouncy, frantic verse you would expect to hear on a System record. There is a really cool middle eastern flavored break down around 1:40 that gives this track a memorable edge. When it kicks back in the lyrical picture Serj paints is brutal: "Butchering, raping, killing, and burning, brutally beheading your enemies…"
Rumi is the 3rd track, it starts with a soft piano introduction and has a very classical ballad feel to it. The title is obviously in reference to the Persian poet Rumi. The lyrics "When you're grown up in your prime, stay away from God and crime, embody justice for this tormenting, tormented world…" are very in line with the type of political action we have seen Serj participate in. He doesn't just talk the talk he walks the walk.
Track 4 – How Many Times continues in a similar vein to Rumi. It starts as a melodic piano ballad with tones of bands like Queen that builds into an epic rock chorus: "God waved us goodbye, to learn to love and to die, death screams goodbye, we belong to the night." Serj's songwriting chops become very apparent here. This was one of the more memorable tracks on the album for me.
The last track Electric Yerevan is probably my favorite track on the EP note for note. It has a lot of interesting electronic stuff going on behind the heavy and driving guitar riff that is the center of the track. You can almost hear some Mindless Self Indulgence influence in this track which makes sense seeing how Serj and Jimmy of MSI recently worked on a project together called Fuktronic.
All told, Elasticity is another sonic canvas in Serj's ever-expanding repertoire. As a singer, poet, songwriter, visual artist, activist, and composer, he's always created music as an outlet to express his thoughts and feelings with a level of passion and consciousness that few in today's world of music can rival. Download or listen to the album here.