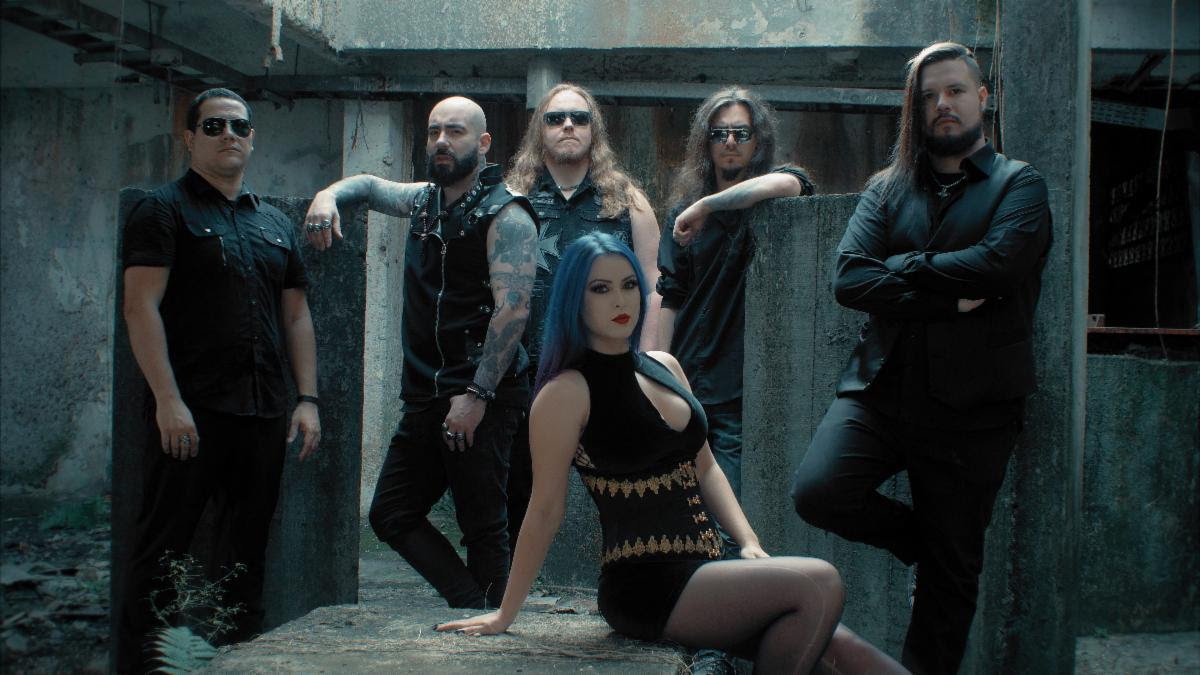 OUT MARCH 6, 2020 ON FRONTIERS MUSIC SRL

SINGLE & MUSIC VIDEO, MERE SHADOW OUT NOW

EUROPEAN TOUR DATES THIS APRIL
Frontiers Music Srl is excited to announce the release of SEMBLANT's third studio album "Obscura" on March 6th. Pre-orders are available here:
https://radi.al/Obscura
First single and video, 'Mere Shadow' is available now on all digital music outlets. See the video here:
https://youtu.be/QvXav_mrde4
One of the rapidly rising stars of the metal scene in South America, Semblant is more than ready for the world stage. The band received international praise from the metal community with the release of their album "Lunar Manifesto" (2014) and the singles "What Lies Ahead", "Dark of the Day," and "Incinerate" combining for more than 30 million views on YouTube! Now, Semblant are ready for the next phase of their career with the upcoming release of the highly anticipated album "Obscura".
The band formed in 2006 in Curitiba, Brazil when singer Sergio Mazul and keyboardist J. Augusto joined forces to create music that featured all the dark and aggressive elements they appreciated and loved in metal music. After a few years of line-up changes, the group established itself with the addition of Mizuho Lin (female vocals), Juliano Ribeiro (guitar), Welyntom "Thor" Sikora (drums), and Johann Piper (bass) to the band.
Vocalist Sergio Mazul says, "The last few years were really intense for the band. "Lunar Manifesto" received a lot of attention a while after it was first released. It was actually released twice: indepedently first, and a second time with our previous label (and that meant we had to promote it longer than originally intended). Besides that, we faced some extremely difficult moments in our personal lives during the songwriting process of "Obscura" and it definitely shows when you listen to the whole album. We put all of our hearts in this record to help us deal with all the trouble we were facing during that time."
Guitarist Juliano Ribeiro adds, "Obscura is definitely a more mature record. We were really conscious of everything we wanted it to be like it since the beginning of the process, so we took all the time we needed to make the album exactly how we wanted. It's important to say that we've been together as a band for many years now and it also had a big impact on the result of this album."
The first single off "Obscura," "Mere Shadow" features most of the band's main characteristics: an awesome duet between Sergio and Mizuho, catchy melodies and chorus and heavy riffs. It is a great introduction to this new era of Semblant, so play it at an appropriate (LOUD) volume!
See Semblant in Europe April 2020:
2 NAMUR Belvédère
3 ROTTERDAM Baroeg
4 PARIS La Boule Noire
5 WEINHEIM Café Central
6 LONDON Underworld
9 LISBOA RCA Club
10 MADRID Nazca
11 BARCELONA Razzmatazz 3
12 LYON Rock & Eat
14 PRATTELN Z7
15 BERLIN Music And Freinden
16 KRAKOW Zaścianek
17 BRATISLAVA Randal Club
18 ROMA Traffic
19 MILANO Dedolor Music Headquarter
20 MUNICH Backstage