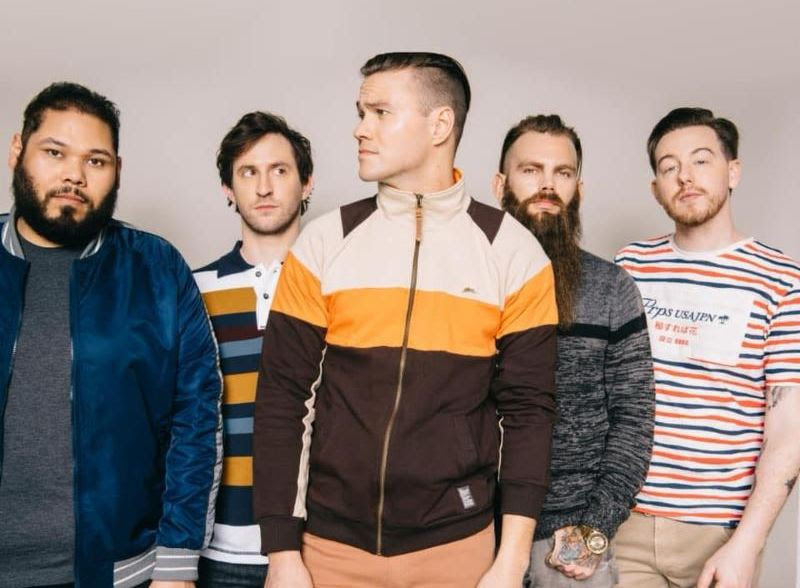 Animals As Leaders, Knocked Loose, Movements,
Veil Of Maya, Hail The Sun and Royal Coda
To Join Headliners Dance Gavin Dance At Swanfest 2020
More Bands TBA
Second Annual Swanfest To Take Place
April 25th 2020
Papa Murphy's Park, Sacramento, CA
Tuesday 29th October 2019 – Swanfest, the one day festival headlined and curated by Dance Gavin Dance, has revealed the first additions to the line-up for the 2020 event taking place on April 25th 2020 at Papa Murphy's Park, in the band's home town of Sacremento, CA.
Joining Dance Gavin Dance for Swanfest 2020 will be Animals As Leaders, Knocked Loose, Movements, Veil Of Maya, Hail The Sun and Royal Coda with more bands to be announced. Tickets and VIP packages are on sale now from
DGDSwanfest.com
Since their inception in 2005, Dance Gavin Dance has steadily built a huge cult following. Blending complex instrumentation with huge poppy choruses and raw, aggressive screams, they have fathered an entire genre of their own characterized by their signature combination of elements of post hardcore, math-rock, progressive-rock, and
post-rock
. This has become aptly named 'Swancore' after the band's virtuoso guitarist, Will Swan and his record label Blue Swan Records.
This was the inspiration for the first ever Swanfest which took place earlier this year at City National Grove of Anaheim. Headlined and curated by Dance Gavin Dance, the event was a phenomenal sell-out success, a rare feat for a festival in it's first year. In 2020, Swanfest will once again be headlined and curated by it's creators when it lands in their home town of Sacramento, CA. Speaking on Swanfest 2020, Will Swan says
"With last year's Swanfest selling out in Southern California, it only made sense for us to bring this year's show to our hometown in Sacramento, CA. We are thrilled to have the chance to headline our biggest venue yet in the very city where it all began."
Watch: Wrap Up Video From Inaugural Swanfest At City National Grove of Anaheim In April 2019
Dance Gavin Dance have played live to over a quarter of a million fans over the past 12 months alone. They have over a billion streams across DSPs and 54.2 million views on YouTube. Their most recent album, 'Artificial Selection', debuted at #1 on the Independent Albums, Alternative Albums, Hard Rock Albums, and Vinyl Albums charts; #2 Top Rock Albums; #7 on both Top Album Sales and Digital Album Sales, and #15 on the Billboard 200.