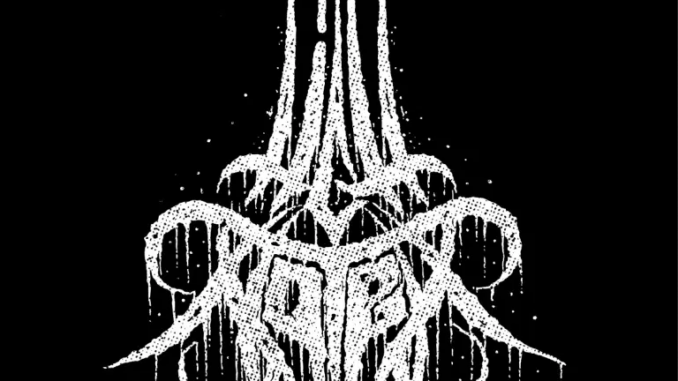 Season of Mist is honored to announce a partnership with Haulix to create a mini-season of
HIGH NOTES
, the critically-acclaimed and first of its kind podcast about addiction and recovery in the music industry. The new episodes will debut in March on all streaming platforms. Listen and subscribe at
THIS LOCATION
.
The upcoming mino-series will feature personal interviews with SÓLSTAFIR frontman Aðalbjörn Tryggvason, NUMENOREAN guitarist Roger LeBlanc, and Flying Fox Management founder Erin Lynch, who has been a long time partner and friend of the label.
"We at Season of Mist are extremely thankful for the meaningful work that James and Haulix are doing with High Notes," says Katy Irizarry, North American Publicist for Season of Mist. "We are so proud of our artists and friends of the label who came together to share their addiction and recovery stories, a feat that requires much courage as there is still a dark stigma attached to this often misunderstood illness. We hope to help erase that stigma and, more importantly, that these stories will help those who are struggling to know they are not alone and that recovery is possible."Hosted by Haulix's Director of Customer Engagement, James Shotwell, HIGH NOTES features exclusive, in-depth conversations with rock and alternative musicians in various recovery stages. Guests from the first two seasons include Shannon Larkin of Godsmack, Brian "Head" Welch of KoRn, Craig Mabbitt of Escape The Fate, Eric Christopher of Hospital Bracelet, Clint Lowery of Sevendust, Amanda Lyberg of Eva Under Fire, Donovan Melero of Hail The Sun, Bert McCracken of The Used, Anthony Green of Circa Survive, and more. Each episode delves into a different guest's journey to sobriety and the role the music business played in helping (or hurting) their recovery.
"At Haulix, in addition to taking care of our customers, we take pride in using our industry reach to educate and shine a light on topics less heard about, like addiction and recovery," says company founder and CEO Matt Brown. "Our High Notes series lets us tap into real-world experiences spoken by the artists themselves."
Besides sharing new episodes, HIGH NOTES is also debuting a new logo for use exclusively in their partnership with Season Of Mist. The logo is the craftsmanship of designer Nick Ferran, who created all promotional art for the series.
Seasons 1 and 2 of HIGH NOTES are available now on all streaming platforms. The show is produced by Landon Defever, with additional help from programming consultant Laura Haggard. The show's theme music is from the band You, Me, And Everyone We Know. Listen HERE.
For more information, please contact Katy Irizarry at Katy@season-of-mist.com.
HIGH NOTES logo created by Nick Ferran
ABOUT SÓLSTAFIR:
SÓLSTAFIR's music penetrates the mind, body, and soul. One does not need to speak their Icelandic tongue to understand the spectrum of raw emotion evoked by every song. 'Endless Twilight of Codependent Love' further solidifies the Icelandic rock giants' place as masters of their craft, delivering their signature elegance and the unbridled passion upon which they've built their career. While a clear evolution, SÓLSTAFIR also pays homage to their metallic roots. Much like the vast expanse of their homeland, the band once again embodies the ever-turning wheel of the four seasons with their shifting light and darkness.
Buy/stream/download:
som.lnk.to/solstafir-twilight
For more on
SÓLSTAFIR
, visit their official
FACEBOOK
,
TWITTER
,
INSTAGRAM
, and
WEBSITE
.
ABOUT NUMENOREAN:
NUMENOREAN unveil their staggering sophomore album 'Adore.' Three years in the making, the album is a towering work of lustrous metallic art. Its deeply-nuanced tracks weave ferocity and beauty into sweeping pieces that are as haunting as they are cathartic. NUMENOREAN place themselves at the fore of the genre's evolution with this profoundly moving work of modern, post-black metal brilliance.
Buy/Stream/Download: https://som.lnk.to/NumenoreanAdore
For more on NUMENOREAN, visit their official FACEBOOK, INSTAGRAM, and TWITTER.
ABOUT FLYINGFOX AB:
FlyingFox AB was founded when owner Erin Lynch decided to take her 22+ years of music industry experience to the next level. Originally hailing from South Jersey, US&A and coming from a long background of various jobs in almost every aspect of the business, including, but not limited to, music director of her college radio station, head of promotion for local record companies, Philadelphia Music Conference panel coordinator, warehouse manager for an established metal label, record company owner, touring merchandiser for several established acts over 19 years, tour manager and production manager over 15 years, band manager, and backstage manager for dozens of international artists and events in her current hometown of Stockholm, Sweden, she decided to take all of these years of experience in several departments, and combine them for an all stop shop.
For more on FLYINGFOX AB, visit their official WEBSITE, TWITTER, FACEBOOK, and INSTAGRAM.
For more on HIGH NOTES, visit their official TWITTER, STREAMING LINKS, and INSTAGRAM.