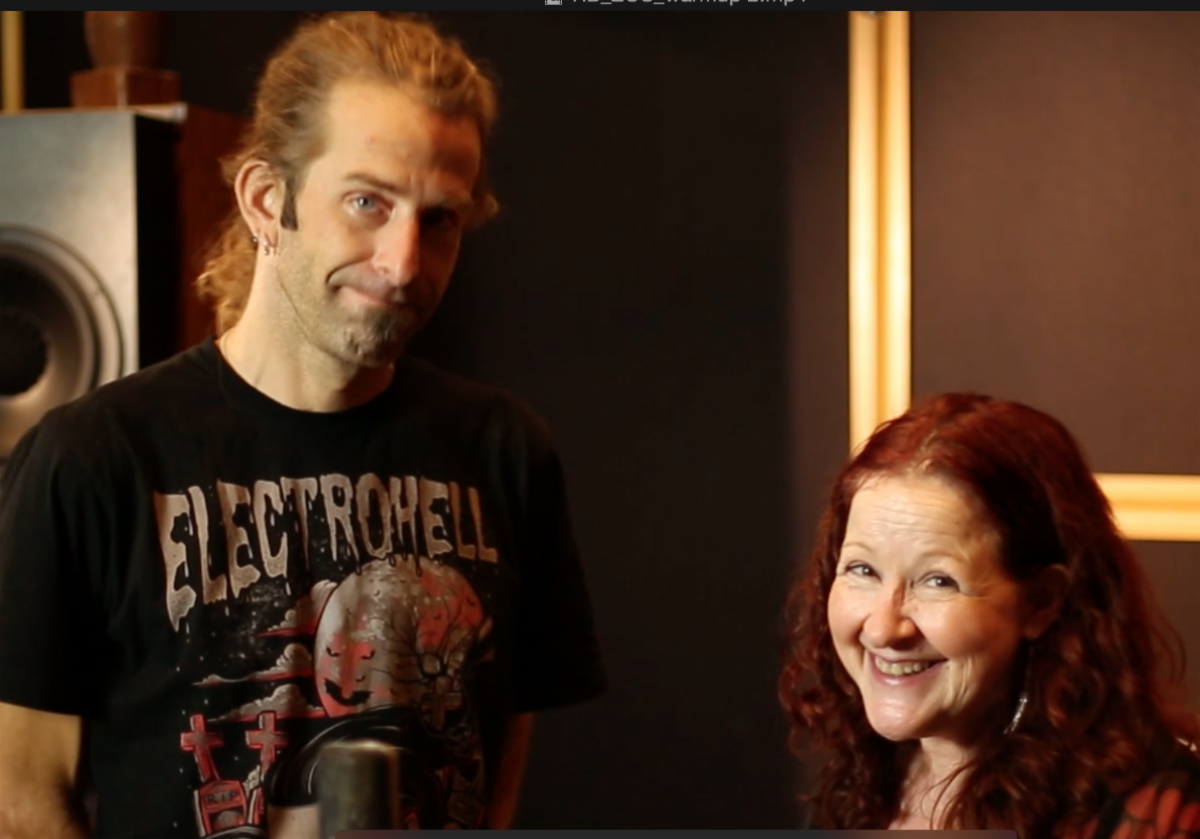 Enrollment now open!
Melissa Cross with Lamb of God's D. Randall Blythe
Scream guru and vocal coach Melissa Cross – the keeper of the golden pipes of metal legends such as David Draiman (Disturbed), Corey Taylor (Slipknot), D. Randall Blythe (Lamb of God), Spencer Chamberlain (Underoath), Jesse Leach (Killswitch Engage) – now offers a class to all who are interested in upping their game in the vocal department and to get the same vocal training for a fraction of the price of Cross' most coveted private lessons.
The full course consists of three sections: SPEAK (Sunday), SING (Monday) and SCREAM (Tuesday). Each section is a weekly 90-minute class. One section is $180, two sections are $324 and the full course is $432. Classes are offered at 1 p.m. and 7 p.m. Eastern, and class recordings are included. Cross' impressive roster of clients occasionally drop in for surprise visits.
"Keeping voices alive and healthy is essential for keeping this scene alive," Cross says. "I am honored to finally be able to bring it to more people."
Anyone who wants to up their vocal game by the end of the year should register now before classes fill up at
www.store.melissacross.com
.
Melissa Cross with Disturbed's David Draiman