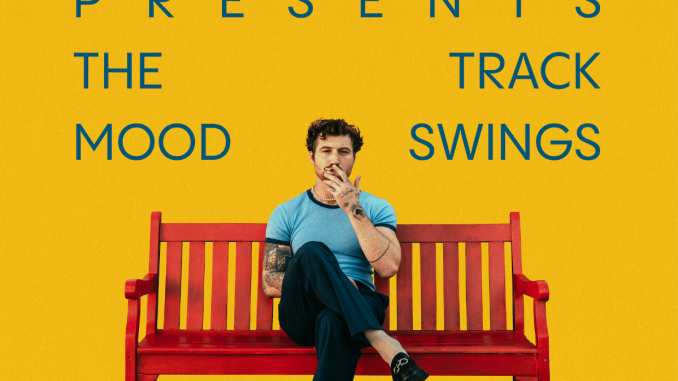 With more than 11 million followers across his platforms, musician, entrepreneur and digital creator Scotty Sire is a true multi-hyphenate.
Today, he shares the video for his new single "MOOD SWINGS."
Watch it here.
Sire will be answering fan questions starting at 2:45pm ET/1:45pm CT/11:45am PT. Tune in here.
The track is available here via Fearless Records.
"You're happy, you're sad," Scotty says. "Everybody goes through the full range of emotions throughout their life, and sometimes, an emotion can change drastically in an instant. Sometimes, there's a good reason for it; sometimes there isn't. You're not always going to be happy, and you're not always going to be sad. The takeaway here is that the way you're feeling at any moment is bound to change. So don't let feeling down keep you down, and when you're feeling great, try not to let something minor affect you so drastically. That's what I tell myself anyway. Or to put it more simply: 'This too shall pass.'"
The song initially premiered yesterday over at PEOPLE.
Scotty Sire's studio album What's Going On was released in September 2019 and was followed by a 30-city headline tour in partnership with Live Nation. His fingerprint-distinct blend of alternative pop and hip-hop has a sense of humor, while being unexpectedly ironic and reflective. Scotty's music understands and explores the angst, social anxiety, depression, and other mental health issues that are prevalent among today's young adult culture.
The 29-year-old has garnered more than 135 million Spotify streams to date and amassed more than 390M+ YouTube views. He has treaded the transition from YouTube creator to musician with alternative pop and hip-hop songs that are inflected with his darkly ironic sense of humor.
Sire's constantly-expanding fan base regularly looks to him for funny and light-hearted takes on life, all the while viewing him as a role model who openly shares and works through his struggles and challenges. He has worked with a number of top brands and has been featured in publications such as Billboard, AdAge, and PEOPLE.
Stay tuned for more information on his debut full length for Fearless Records. Sire's team includes 28th Ave Management and Shore Fire Media.