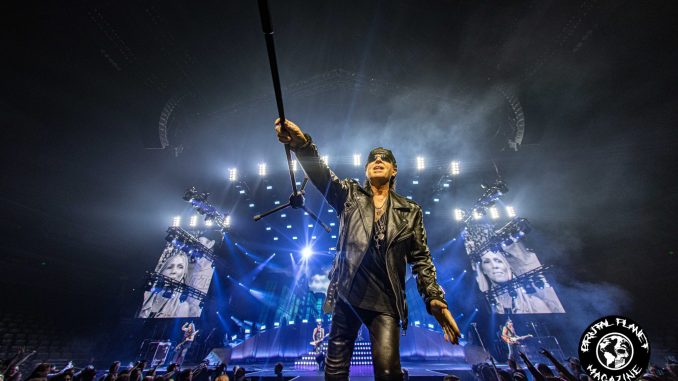 The sting of the Scorpions is as potent today as it was over 50 years ago! Their lethal dose of
German metal has been injected into many generations of fans. That was evident as followers
of all ages converged to Ball Arena in Denver, CO on September 29, 2022 to feel the Scorpions
legendary sting.
The evening started with the lovely ladies known as Thundermother. The Swedish quartet
warmed the crowd with their hard rock melodies. A full review of their show can be seen here:
Thundermother Ball Arena, September 29, 2022.
A nice break between the two bands transpired, giving fans time to refuel and prepare for the
mighty Scorpions. The Rock Believer tour has been making its way across the US for the last five
weeks. They have been performing for their youngest, as well as their most longtime, diehard
fans.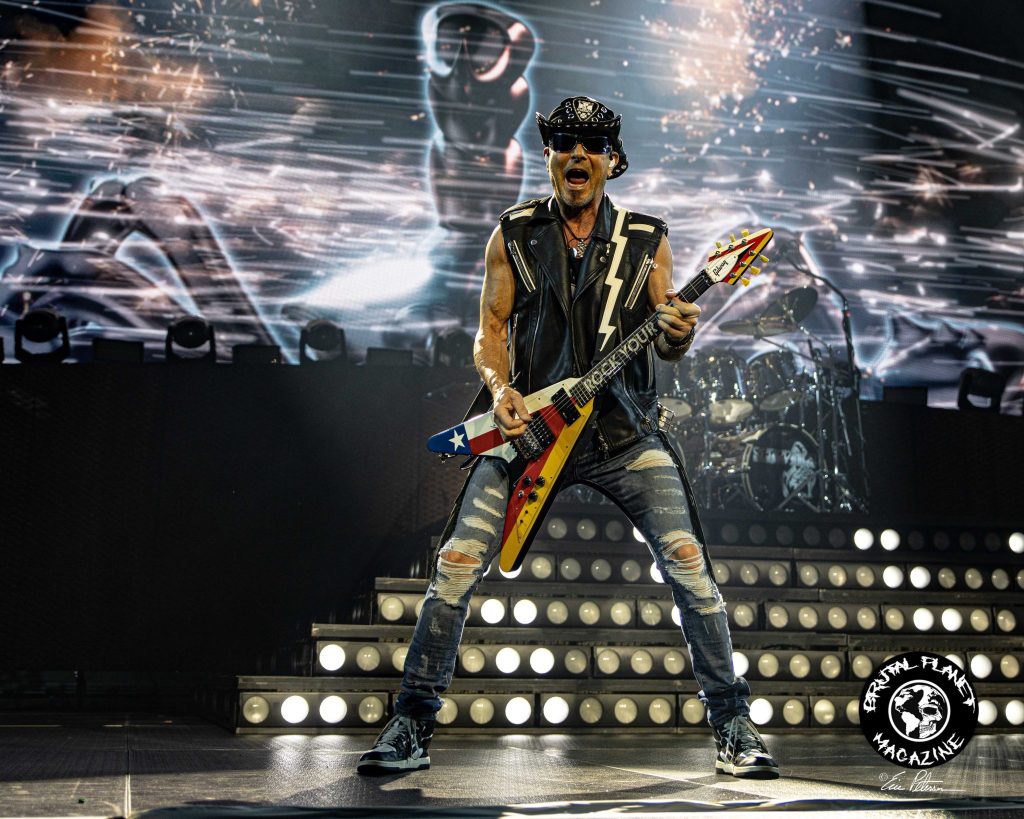 The show started after a giant curtain with the band's logo dropped. The crowd went wild,
excited for what was to come! The first two songs came from their latest album Rock Believer.
"Gas in the Tank", and "Make It Real" brought a current rock sound with a classic Scorpions
influence. "The Zoo" is one of those melodic classics that a Scorpions show would not be the
same without. It brought the band to the front of the stage in a classic stance that long time
fans remember well. With Klaus Meine as the lead vocalist, Rudolf Schenker, Matthias Jabs, and
Paweł Mąciwoda stood in a perfect line while playing their respected instruments. "The Zoo"
glided into "Coast To Coast" that would land with two new songs called "Seventh Sun", and
"Peacemaker." It would be at that point that the show would dive back and forth throughout
the 50 years of the Scorpions electrifying hits. Songs like "Bad Boys Running Wild", to "Tease
Me Please Me" were just a few of the hits played. Iconic songs like "Wind of Change" brought
out flashlights on cellphones to light the arena.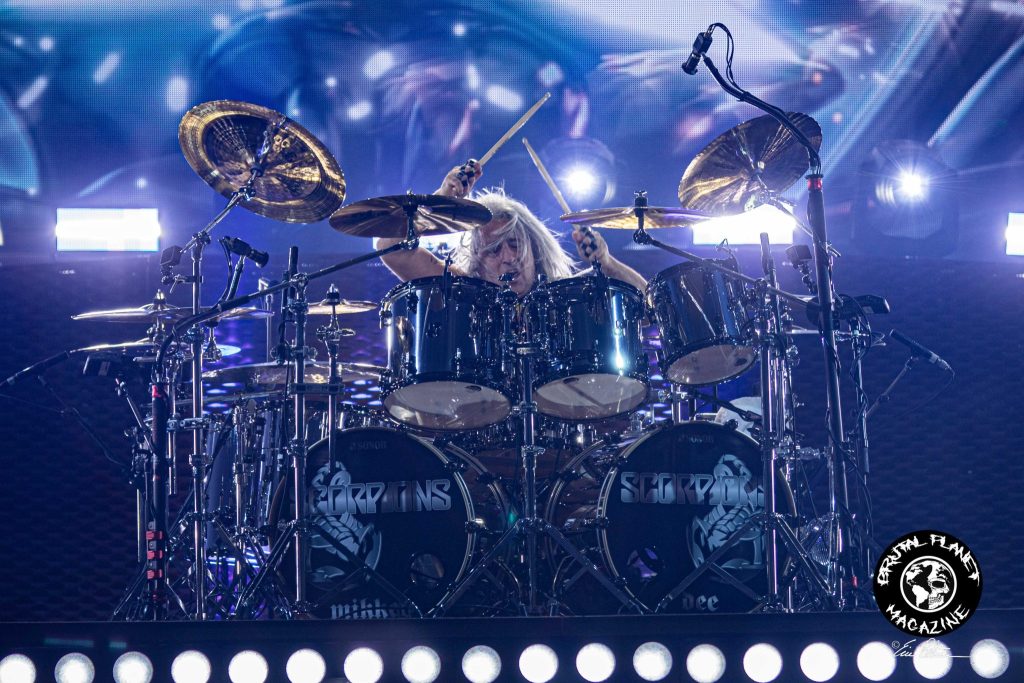 A scorching drum solo by Mickey Dee was also a notable part of the set. "Big City Nights"
concluded the set, but would not be the end. The band came back out for an amazing encore of
"No One Like You", and "Rock You Like a Hurricane."
The Scorpions put on a show like no other. With an amazing light show paired with their classic
and current hits, attending a Scorpions concert will take you on a trip down memory lane, as
well as making new memories that will last a lifetime.
Catch the Scorpions on tour throughout October with Thundermother at a city near you.