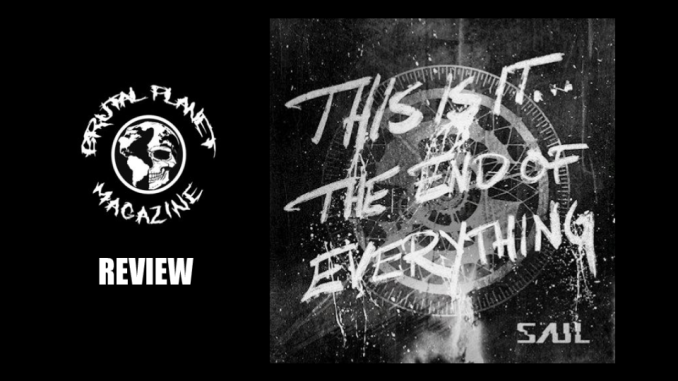 The sophomore album from the Iowa-based band, Saul is, quite simply, a masterclass of Hard Rock. I had not heard of this band until a couple of months ago, but when I heard their single, "Jack and Jill," I knew I had to request the album for review. The band first emerged in 2017 but didn't release its first full-length album until 2020. Now, they are giving their fans an even better album with "This Is It…The End Of Everything." The album will be released on July 28 through Spinefarm Records.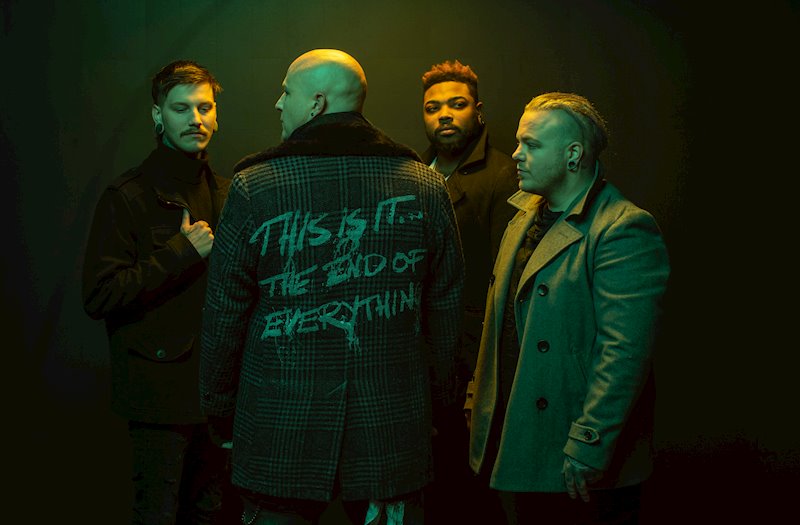 These four guys, (Blake Bedsaul- lead vocals, Zach Bedsaul- lead guitar/backing vocals, William McIlravy- bass/backing vocals, and Myles Clayborne- drums) are not only very talented musicians but devoted artists as well. You can really sense the passion behind the music and lyrics. They also teamed up with producer Kile Odell (Motionless in White, Shaman's Harvest, Nita Strauss), who offered an environment where they could experiment and explore different ideas. The outcome is an incredible album any hard rock fan will love and play repeatedly.
Ahead of the album release, Saul has gifted us with three singles; the heavy-hitting "Jack and Jill," the very catchy, "A Million Miles," and the fast-paced banger, "Tooth and Nail." The album features a whopping 13 tracks that flow together beautifully. I found myself listening to the album front-to-back many times in just the last few days. 
The album starts with the previously-mentioned single, "Tooth and Nail," which was released on June 7. This opening song is fast-paced and heavy and is essentially a fight song inspired by the situation happening in Ukraine. I know some bands like to keep the meaning of their lyrics open to interpretation, but I enjoy it when bands share the original inspiration. The singles are fantastic, but so are the rest of the tracks. I have my favorites, but there really isn't a weak song on the record.
In my opinion, there isn't a weak track on the album. Besides the singles, other stand-out tracks are "A New Low," "Us A.D.," and "Reign Fire." The band does really well at mixing the aggression of nu-metal with catchy melodies and not being cheesy about either. I feel like their sound can overlap for both metalheads and rock fans to enjoy. I'm at an age where I don't get too excited over many new bands. I've listened to music for decades and I don't get impressed easily. With that said Saul caught my attention. These four Iowans get it. They don't just make great music to listen to– you'll feel like you're a part of it.