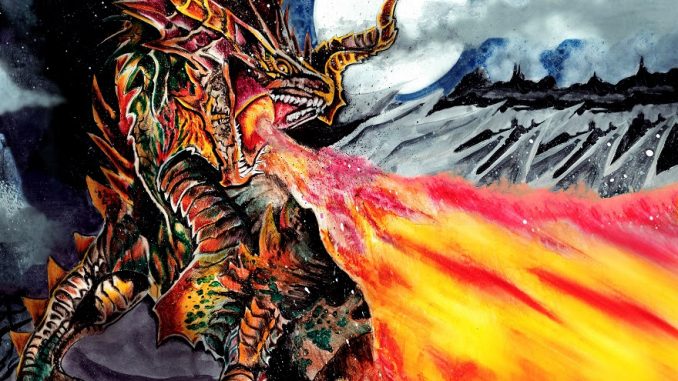 Debut Album "Dragon's Fire" Out January 28, 2022
SARTORI – Devil In Disguise (OFFICIAL LYRIC VIDEO)
SARTORI Shares Next Single "Devil In Disguise" Off Upcoming Album "Dragon's Fire"
Debut Album "Dragon's Fire" Out January 28, 2022
Neo-classical power metal SARTORI will be releasing their debut album "Dragon's Fire" on January 28, 2022 via Rockshots Records.
Today, the band is sharing their second single "Devil In Disguise" in preview to the forthcoming full length.
Lyric Video – https://youtu.be/Mo6Nxqhh8_U
Spotify – https://spoti.fi/32nRZip
The epic record is nine tracks that are melodic, technical, and progressive. Led by main composer and guitarist Andy Sartori, with vocalist Scott Board, drummer Dino Castano and bassist Rod Viquez, the band sets the mood for something more than just singing over music.
With grandiose instrumentals and heroic vocals, Sartori creates complex, melodic tunes that command attention. They are heavily influenced by classical baroque music, so the band stands as the symphony behind Andy Sartori as the 'maestro'. What sets these guys apart from other bands is their music composition. Andy Sartori explains further:
"We use a lot of arrangements that you won't find any other bands doing. Lots of vocals, lots of guitar quartets, duets, and harmony arrangements. My writing is based on positive vibes, positive lyric content, no criticism, no anger, and I write sometimes about spiritual content in the matter of being a better human and about life experiences, personal and in general along with influence from movies and stories I enjoy… sometimes."
ALBUM PRE ORDER – https://bit.ly/DragonsFire_CD
DIGITAL PRE SAVE – https://bfan.link/Sartori-Dragon-s-fire
Track Listing:
1. Evil Hearts (3:02)
2. One Distant Heart (3:57)
3. From Hell To Heaven (4:10)
4. Little Aria In G Major (Instrumental) (0:37)
5. Devil In Disguise (3:54)
6. Through The Eyes of My Soul (3:48)
7. Castles of Lost Souls (Instrumental) (4:18)
8. Battles In The Distant Lands (3:42)
9. Dragon's Fire (2:57)

Band Line Up:
Andy A Sartori: Guitars
Scott Board: Vocals
Rod Viquez: Bass
Dino Castano: Drums

Album Credits:
Mixed and engineered by Joe DeMaio at Shorefire Recording Studios, Long Branch, NJ

Drums Recorded and Mixed by Giuseppe Di Giola and Dino Castano at Valentino Recording Studios, Puglia – Italy

Mastered by Leon Zervos at Studio 301, Sidney – Australia.

Art Cover by Antonella Troiano.

All songs composed and written by Andy A. Sartori in cooperation with Dino Castano, Scott Board and Rod Viquez

Produced by Andy A. Sartori.
2007/2021 All Rights Reserved.

For more info:
Rockshots.eu
Facebook.com/Sartori-207460432645058/