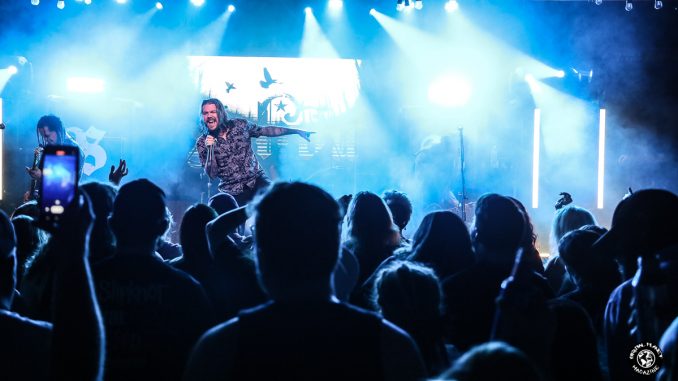 Story and Photos by:
Casey Hanson Baruth
Rap-core veterans, Saliva, played an indoor and more intimate setting, at the Gaslight Social in Casper, Wyoming on August 18, 2022 as part of the summer concert series in Casper. Saliva performed along with opening acts, Andrew W. Boss and the MFBC, and Casper locals, Corpse Medicine.
Corpse Medicine took the stage first starting off their set with their original song "Clint Black Sabbath". Being a local metal band in Casper, the crowd was familiar with their hard and heavy riffs as well as vocals. The band consists of members Andy Tholl on lead vocals, Justin Heide on lead guitar, John Fry on bass, and Adrian Montes on drums, They have been performing together for a year now, but all of the members have varying years of performing experience with other bands prior to forming Corpse Medicine.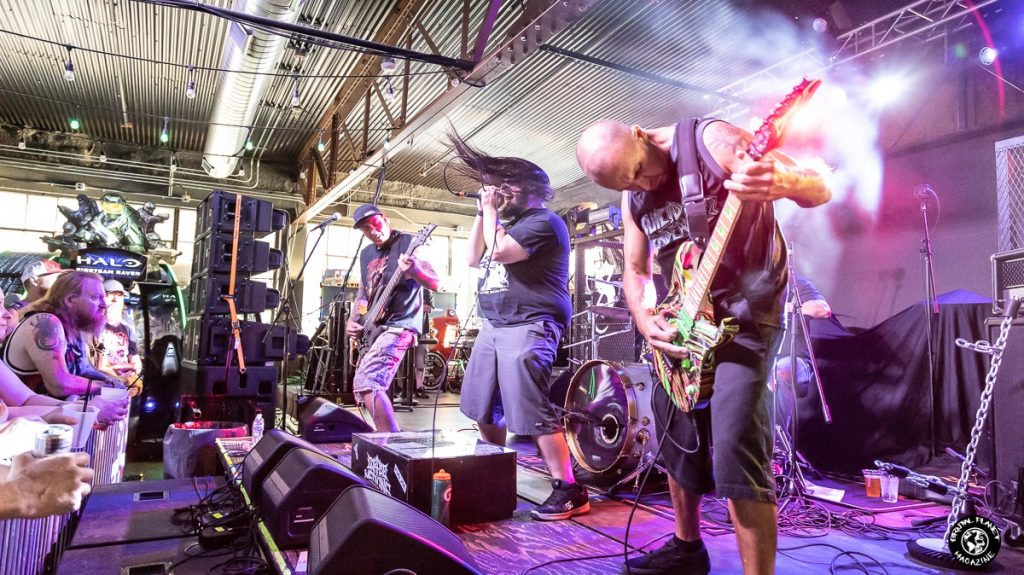 The crowd was still coming into the venue, Corpse Medicine's explosive sound helped get the crowd's blood pumping with songs such as, "Terror Will Reign" and "1666". Heide then performed his signature solo, and a crowd favorite that he plays at every show. "The National Anthem", performed his way…proud, loud, hard, and heavy. They also performed cover tunes, such as, "Mouth For War" and "Paranoid".
Next up was Andrew W. Boss and the MFBC, a rock rap band out of Salt Lake City, Utah who formed in 2017. The colorful and boisterous band is made up of Andrew W. and Adam Boss on vocals, Jon Flip (Flip Boss) on guitar, Cody Zimmerman (Sir Bugaboo) on bass, and Brian Smith on drums. Smith, who is currently the drummer for the band Hemlock, was filling in on drums for the tour the past two weeks, but is not a permanent member. The band took the stage in fur coats, gold chains, spiked hair and some crazy-cool energy. It was a true mix of rock and rap! The crowd was bouncing with the band and loving the vibe, as they performed songs such as, "Kleen", "The Leap", and "Addiction". This band had a great stage presence and the fans really enjoyed their set. They finished off with their songs "Wreck The Place" and one of their most popular hits "Before We Go Home", which the crowd was chanting along with the lyrics, "I need a mosh pit!"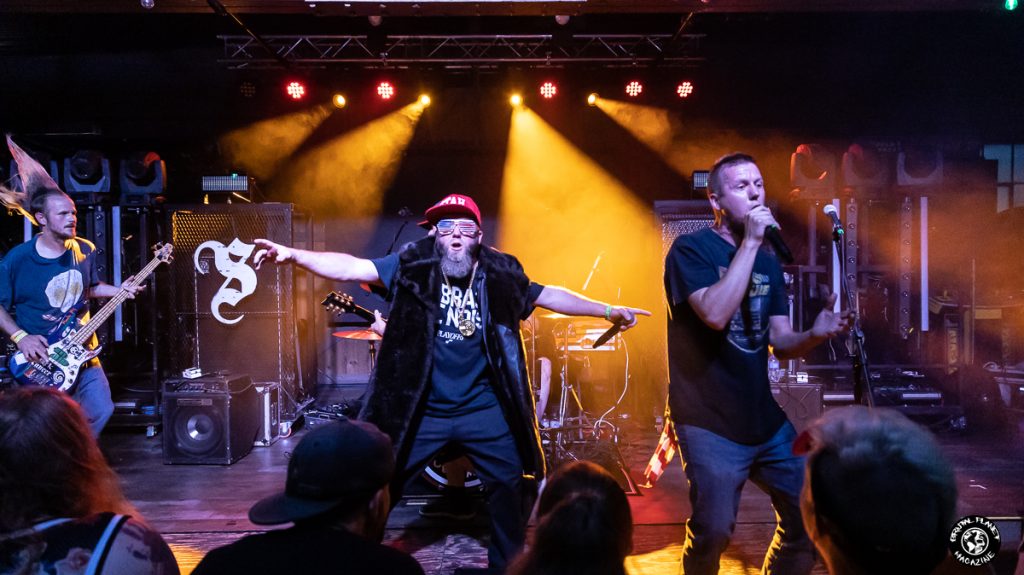 Finally, the headliner Saliva took the stage. They opened with their hit, "Ladies and Gentleman". By this time the venue was packed and the crowd was ready for a set of the heavy hitting rap-core hits that the band is so famous for. Saliva performed "Superstar" and "After me", both from their certified platinum album, Every Six Seconds.
Saliva's lineup consists of founding member, Wayne Swinney on lead guitar, former Shinedown bassist, Brad Stewart, Bobby Amaru on lead vocals, and Sammy Jo Bishop on drums. Amaru's vocal abilities were powerful and spot on, while Swinney's guitars solos shredded. The band went on to perform their mega hit "Always", and finally their biggest hit to date, "Click Click Boom" to finish their set.
Fans chanted with fists raised. It was all smiles and a great time. Although it was a smaller venue, the energy was amazing and the bands sounded and looked awesome! It was a fun night of hard rock, rap, and metal in Casper, Wyoming.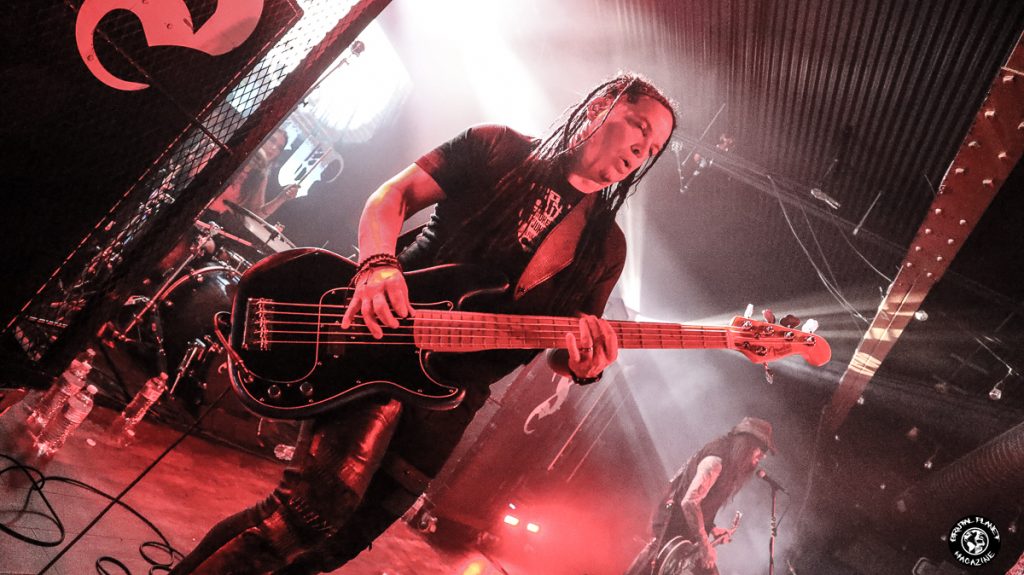 You can catch Saliva on tour as they continue tearing it up through October 2022. Andre W. Boss and crew will be touring through October down south. Corpse Medicine will continue to perform and a tour will be announced at a later date.