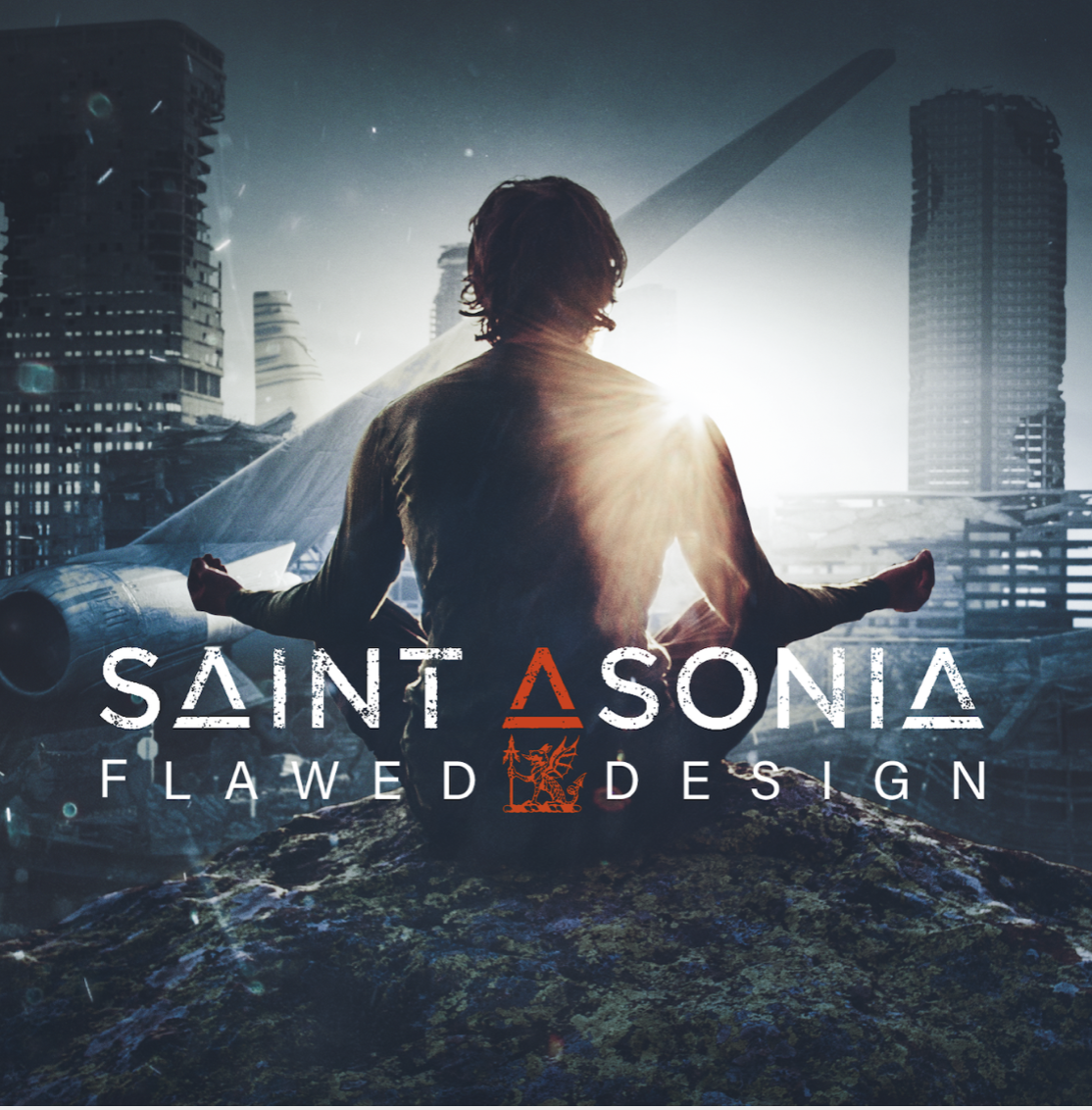 Spinefarm Records, Release date 25 October 2019
With time comes growth. Now on their second release, the first with Spinefarm Records, Saint Asonia is poised to shake the very foundation they built. Several years ago I experienced the first incarnation of Saint Asonia. They opened up for Breaking Benjamin at Red Rocks Amphitheater. I hadn't heard of them at this point. The singer's voice was hauntingly familiar. After a strained look from my seat about halfway up, I mentioned this to a friend. He replied "it is Adam Gontier from Three Days Grace." I enjoyed the performance and thought nothing further.
Now Flawed Design is about to drop. It opens up with "Blind" a gritty, smirk evoking look on my face. This tune is slamming. Adam and Mike Mushok have added Cale Gontier (Adam's cousin) and Staind drummer Sal Giancarelli. There is a methodical, calculated groove that words cannot truly capture. This album is tighter than a camel's ass in a sandstorm. "Sirens" the second track is deep. I want to know what it means, where it comes from.

Just when I thought it was deep and dark enough, "This August Day" drops. Adam was in a bad spot. He states, " I had to go through (that) darkness, to finally live in the light. It's about (that) one day in August that completely changed me. Forever." Next comes "The Hunted." Featuring Sully Erna from Godsmack. I have goosebumps at this moment. What a perfect matchup! "Ghost" is up next. The song comes from a place of losing a loved one and the constant struggle with addiction. I am just five tracks in and truly blown away. It is Adam's favorite song on this record.

I honestly could write an individual review for every song. That's how hard-hitting these songs are.
There are many 'supergroups' put together. Many fail. Saint Asonia has already gathered over 50 million streams alone. The momentum is only building. Go check it out yourself. Go see them live. You will be floored. These guys leave it all on the stage!

Flawed Design tracks:Blind, Sirens, This August Day, The Hunted, Ghost, Beast, The Fallen, Another Fight, Flawed Design, Justify, Martyrs"