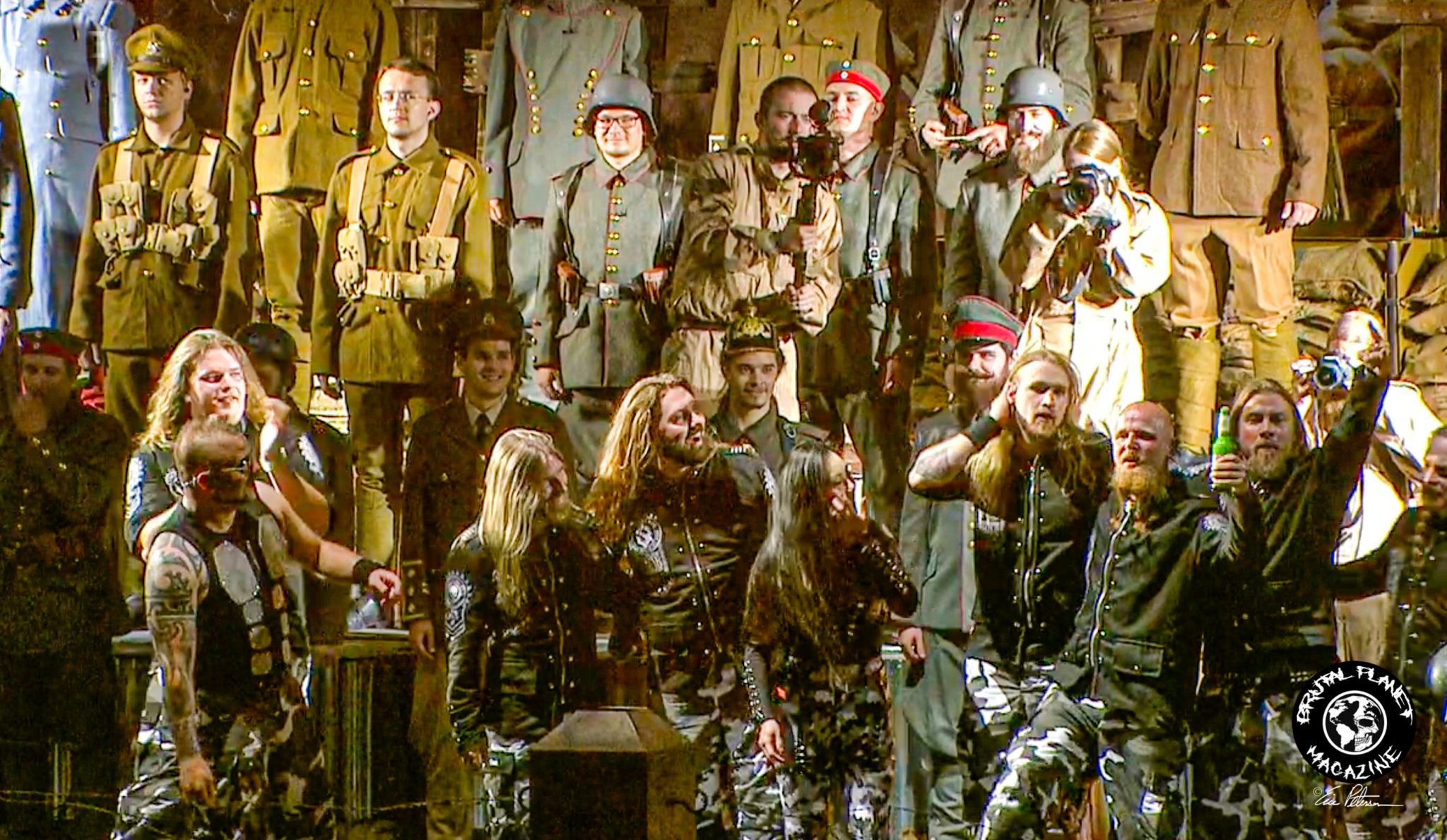 The Viking war machine of the north
also known as Sabaton, made history at the Wacken Open Air festival as they headlined the opening night of the festival. No band has ever utilized both stages in Wacken's 30 year history until this year. Sabaton is celebrating their 20thbirthday and Wacken is celebrating its 30thbirthday. Sabaton began the evening in true Sabaton fashion with "Ghost Division." As the show warmed up, frontman Joakim Brodon announced that the band had reunited with former guitarist Thobbe Englund to write "Fields of Verdun." He continued by remarking it would be amazing if Thobbe was there to play the song with them. Cue Thobbe appearing on stage. The band blazed through "Fields of Verdun" and "Shiroyama," before Joakim asked Thobbe if he wanted to stay and play another song. Thobbe chuckled and remarked there was beer off stage and he was going to go drink it.
"It was a family re-union" Thobbe Englund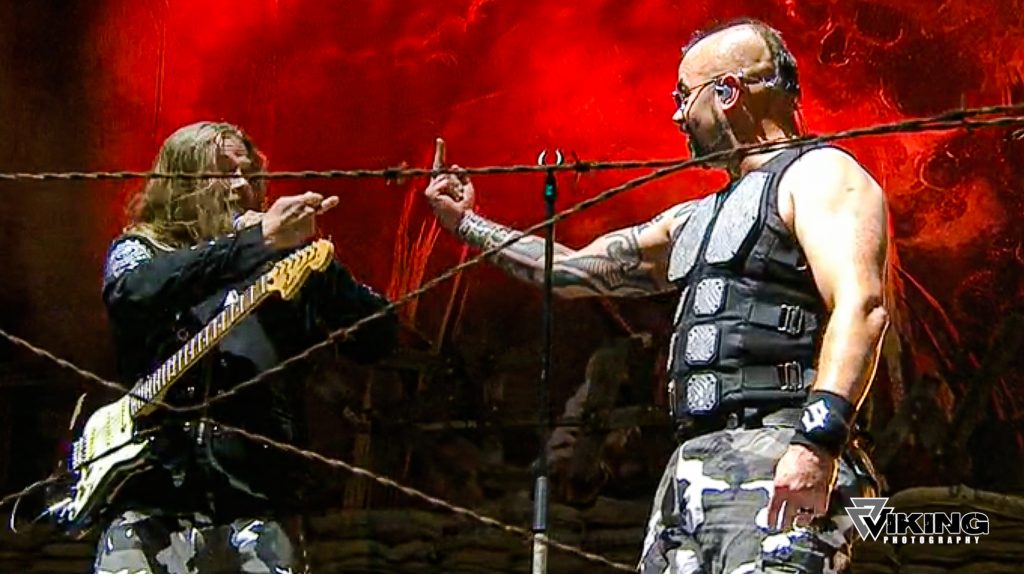 Sabaton continued the show and after "Carolus Rex" Joakim announced that they were going to be using both stages at Wacken.  Bassist Pär Sundström appeared on the adjacent stage and gave a short speech about the beginnings of the band and overcoming your obstacles to achieve your goals.  As part of Sabaton's 20thbirthday bash, Pär invited former members of the band to stage. The lineup would include guitarist Rikard Sundén from 1999–2012, keyboardist Daniel Mÿhr from 2005–2012, drummer Daniel Mullback from 1999–2012, and of course guitarist Thobbe Englund from 2012–2016. When asked about the reunion former guitarist Rikard Sundén proudly stated, "It means a lot to me to be invited to celebrate 20 years of Sabaton. For 13 years Sabaton was my life and it felt really nice to do it one more time."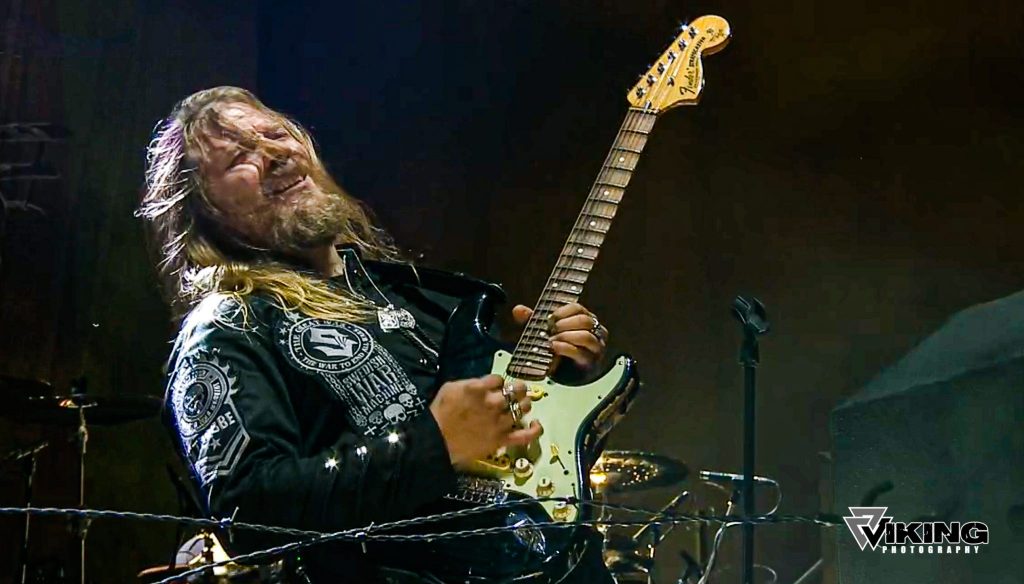 At this point both stages were filled with musicians and the band played for 90 minutes longer with both stages. As if there needed to be any more musician on the stage, Sabaton added yet another to the mix. The talented Cellist Tina Guo joined the family reunion for the final two songs of the set, "Swedish Pagans" and "To Hell and Back."
Brutal Planet asked Thobbe Englund what this moment meant to him and he replied, "It was a family re-union. We all love and honor our part of the giant that is Sabaton. In both history and as in writing it, which I believe we did yesterday".
It was a birthday bash for the ages with songs from the present and past. Not many bands have any relationship with their previous members like Sabaton. It is obvious that Sabaton recognizes the contributions of the past as part of the present and celebrating the present means celebrating the past and who and what got them where they are today.
Below is a small gallery of shooting Sabaton as well as screen shots from their Wacken performance.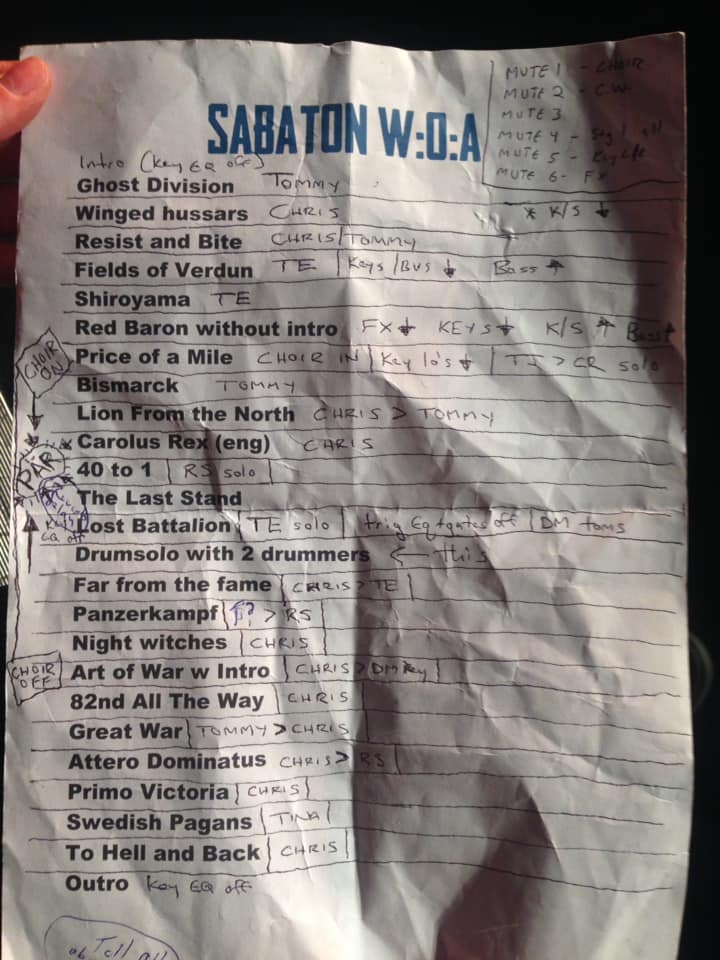 Sabaton at Wacken 2019


Sabaton at Wacken 2019


Sabaton at Wacken 2019


Sabaton at Wacken 2019


Sabaton at Wacken 2019


Sabaton at Wacken 2019


Sabaton 2013 in Salt Lake City

Sabaton 2013 in Salt Lake City

Sabaton 2011
in Salt Lake City

Sabaton 2011
in Salt Lake City

Sabaton 2011
in Salt Lake City

Sabaton 2011
in Salt Lake City

Sabaton 2013 in Salt Lake City

Sabaton 2013 in Salt Lake City


Sabaton 2013 in Salt Lake City

Sabaton 2015 in Salt Lake City

Sabaton 2015 in Salt Lake City

Sabaton 2018
in Boise ID

Sabaton 2018
in Boise ID


Sabaton 2018
in Boise ID


Sabaton 2018
in Boise ID

Sabaton 2018
in Boise ID