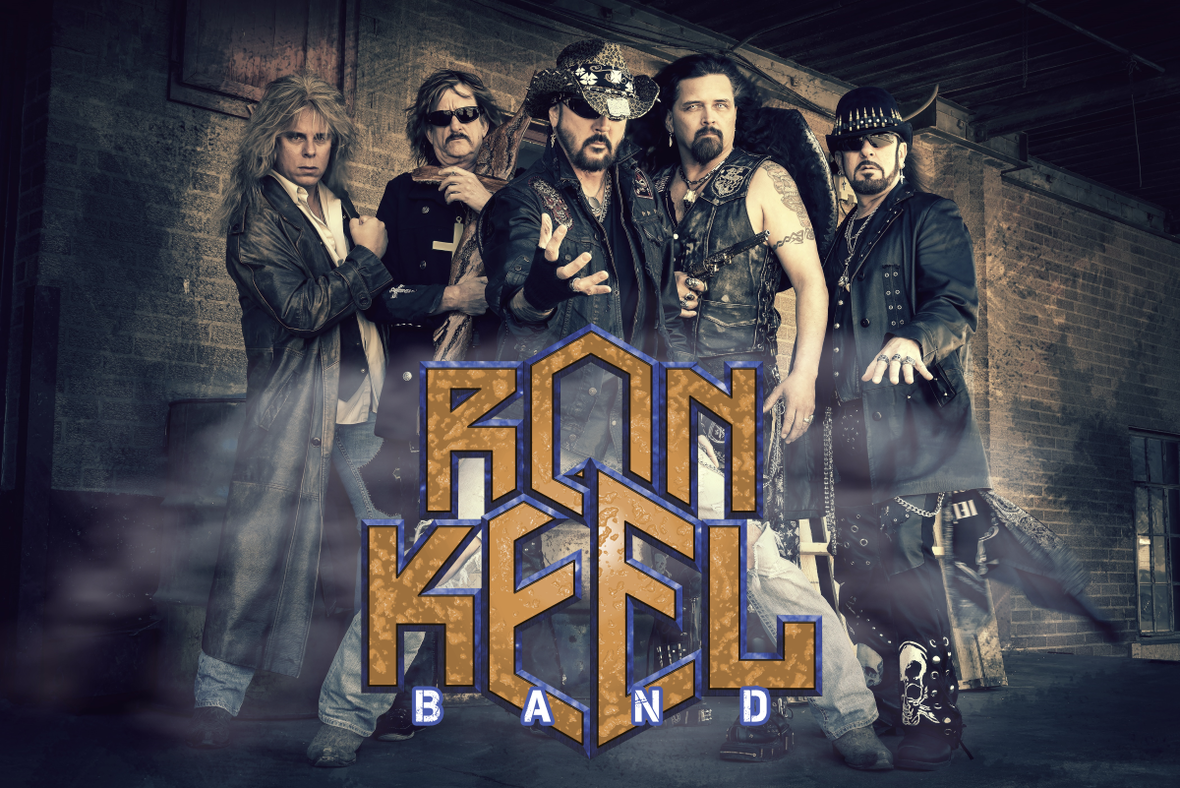 EMP Label Group artist Ron Keel Band, has released "Fight Like A Band," the title track from their new album, as the premiere video and single from that project.
FIGHT LIKE A BAND, which hit stores 3/1 via their EMP Outlaw imprint, features 11 brand-new songs and fresh recordings of Keel classics. A lyric video for the lead track "Road Ready" was released in January, and the band already has a video completed for the song "Girls Like Me," but elected to establish their identity with the title track as the first single.
"This album is really about the struggle to survive and succeed," Ron Keel explains, "and this song reflects that with a classic hard rock anthem feel. 'Girls Like Me' will be a great follow-up single and summertime party song – but we felt it was important to come out swinging with 'Fight Like A Band' leading the charge."
Says EMP head of A&R/Operations Thom Hazaert, "This is a tough, gritty performance clip that really displays the band's attitude and character. It's obvious these guys have a chip on their shoulder and something to prove."
The video & single coincide with the beginning of the band's summer touring season, which kicks off at KEELFEST in Columbus, Ohio May 10th, featuring not only Ron Keel Band but the classic KEEL lineup and a Steeler reunion that includes bassist Rik Fox and guitar hero Mitch Perry. Festivals, fairs and bike events in nine states include Hot Harley Nights July 13th with Night Ranger.
Ron Keel's 35-year odyssey as an entertainer has taken him from the concrete jungle of arena rock to the dirt roads of country and Southern Rock, and back again. Keel's legendary major label debut The Right To Rock was produced by KISS' Gene Simmons, and the band went on to notch three albums on Billboard's Hot 100.
After selling millions of albums and touring the world as both a metal screamer (Keel, Steeler, and a brief encounter with Black Sabbath) and an outlaw country artist, he has combined those elements into a powerful brand as the Metal Cowboy.
In addition to Keel himself, Ron Keel Band features lead guitarist Dave "DC" Cothern, bassist El Diablo (aka Geno Arce, also a longtime member of Keel and other Ron Keel projects), Jeff "The Rev" Koller on drums and keyboardist Dakota Scott Schmitt (the latter two are both members of the South Dakota Rock & Roll Hall Of Fame) and newest addition, guitarist Jason Haven. They have been together for four years – starting out as the House Band for Sioux Falls entertainment complex Badlands Pawn. During that era, they toured heavily on their own and with Midwest legends Hairball, and backed up other singers like Paul Stanley, Jack Blades, Kip Winger, Mark Slaughter, Don Dokken, and Stephen Pearcy – and for a 2016 Sioux Falls performance they did a set of covers mixed with Megadeth hits with EMP founder David Ellefson.
Says Ellefson, "I've known Ron Keel for many years, obviously there's deep connections all the way back to the earliest days of Steeler and Megadeth and consider him a great friend. We reconnected a few years back, even had the chance to perform together a few times, and what he was doing was a really natural fit for EMP. Before you knew it, we had created EMP Outlaw, and a wonderful new alliance was formed. Ron is truly one of the greats, and it's such an honor to partner with him to release this music."
WHAT THEY'RE SAYING ABOUT THE NEW ALBUM "FIGHT LIKE A BAND:"
"Ron Keel continues to write the soundtrack to our lives…Fight Like a Band is one of the most exciting releases I have heard in years."
MARK STRIGL – TALKING METAL / TALKING ROCK
"This new album from the Ron Keel Band is going to be one of the year's best."
DERRIC MILLER – HARD ROCK HAVEN
"In in the conversation of the best work of Ron Keel's career."
JASON BAKKEN – DECIBEL GEEK
"Start to finish "Fight Like A Band" a really solid record."
BRIAN BASHER – HARD ROCK NIGHTS
"One great song after another…I think Ron Keel has hit another level of songwriting with "Fight Like A Band". You owe it to yourself to check out this one!"
JOSH SMITH – HAIR BAND HEAVEN
"Ron's raspy and roaring pipes have stood the test of time, and his lyrics are simple but hymnic."
EDWIN VAN HOOF – HEADBANGER'S LIFESTYLE
"This is a really, really good album, with enough diversity to catch the ear of the whole scope of Ron's fans, and PLENTY of great hard rock to draw the KEEL fans that may have drifted away a bit back into the fold."
ARTTIE PARKER – GLITTER2GUTTER
2019 SHOW DATES
Rock Springs WY – Jan 5 – MUSIC FOR VETS (RK solo)
Larchwood IA – Feb 23 – GRAND FALLS CASINO (RKB Album Release Party)
Helsinki, Finland – March 23 – KISS & ROCK N ROLL EXPO (RK solo)
Sioux Falls SD – April 14 – KICKING CANCER JAM (RK solo)
Milan, Italy – April 28 – Frontiers Rock Festival (Keel)
Columbus OH – May 10 – KEELFEST (KEEL/RKB/Steeler)
Plain City OH – May 11 – BIG GEORGE MEMORIAL POKER RUN/BIKE EVENT (RKB)
Fargo ND – June 22 – MIRACLE RIDE – HARLEY-DAVIDSON OF FARGO (RKB)
Lake Madison SD – July 5 (RK solo) & July 6 (RKB Acoustic) – HILLSIDE RESORT
Sioux Falls SD – July 13 – HOT HARLEY NIGHTS (RKB with Night Ranger)
Redwood Falls MN – July 18 – REDWOOD COUNTY FAIR (RKB)
Devil's Lake ND – Aug 10 – ROCKIN' THE COVE (RKB)
Sioux Falls SD – Aug 16 – BIKE NIGHT J&L HARLEY-DAVIDSON (RKB)
Lake Madison SD – August 17 – HILLSIDE RESORT (RK solo)
Lake Madison SD – August 31 – HILLSIDE RESORT (RKB Acoustic)
Lake Madison SD – Sept 1 – HILLSIDE RESORT (RK solo)
Green Bay WI – Sept 7 – WISCONSIN HARLEY-DAVIDSON (RKB)
Denver CO – Sept 20 – THE VENUE (RKB)
Ogallala, NE – Sept 21 – INDIAN SUMMER RENDEZVOUS (RKB)