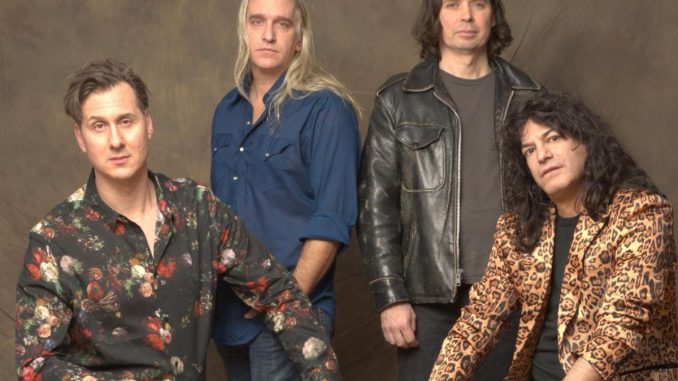 Out Now on Tee Pee Records
NYC-based outfit Roger That! have released their debut studio album, titled 'Mucho Gusto', TODAY via Tee Pee Records. The digital release is available now on all services via The Orchard, with CDs coming soon to the Tee Pee Records webstore. Order it
HERE
.
Roger That! is a hard rocking NYC band featuring current and former members of Mirror Queen, The Pink Swords, Bunkbed, and Widestance that serves up a Power Pop cocktail with a glam cockney twist; taking you on a lad's holiday you'll not soon forget. Once you're there, you'll be Long, Long Gone. 'Mucho Gusto', baby!
In celebration of the album's release, Roger That! will be taking part in a live stream concert event this Sunday from the famed New York venue The Bowery Electric. Tickets for the show are available
HERE
. The show kicks off at 7:00 PM Eastern and will be available on-demand December 20th.
'Mucho Gusto' Tracklist:
1. Mucho Gusto
2. Timeshare Brochure
3. Sweet Ass Time
4. Disco Walk-Up
5. Long, Long Gone
6. Film '83
7. Why Don't You Write?
8. Hey Tough
9. Slot Machine Town
10. The Call
Roger That! is:
Paul Bernstein – vocals, harmonica, percussion
Ken Sehgal – guitar, backing vocals
Dirty Steve Austin – bass, backing vocals
Jeremy O'Brien – drums, percussion