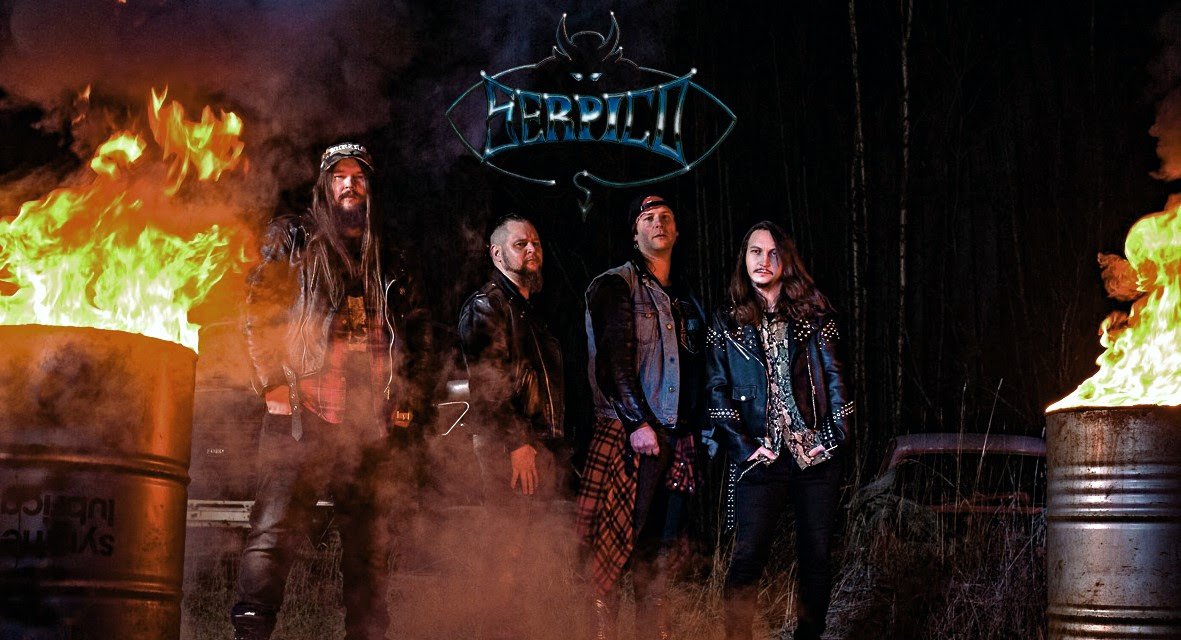 Produced by Anssi Kippo (Children of Bodom, Hanna Pakarinen, Teräsbetoni)
Rockshots Records is proud to announce their latest signing of Finnish sleazy rockers Serpico for the release of their new album "Chosen Four". The album is produced by platinum-selling Finnish record producer Anssi Kippo (Children of Bodom, Hanna Pakarinen, Teräsbetoni).
Album Trailer – HERE.
Since their inception in 2005, the band has released two full-lengths "Rock Tattoo" (2018), 'Shallow Mistress" (2014), and an EP "Bad Commercial" (2011) along with touring all over Finland, Sweden, Estonia, Latvia, and England. The band is genuine and unique Rock n' Roll with big respect for the classic titans.
Kippo is in strong demand for genuine and dangerous rock n 'roll music and comments on producing the record:
"I'm excited to work with Serpico on their forthcoming album which will be recorded on magnetic tape. The analog recording perfectly fits their style as it enables us to capture both the energy and danger in exact detail. It's awesome to see that rock 'n' roll is not dead!"
Rockshots Records adds on the signing of Serpico:
"We are so excited to welcome Serpico to our artist roster! You can't get anywhere else a band like Serpico, with their genuine rock n' roll and sleazy style. The new album "Chosen Four", with producer Anssi Kippo on board, will blow you away!"
To hear Serpico's previous releases, please visit Spotify and YouTube.
A New Video and first single from "Chosen Four" will be released in late 2020! Stay Tuned!
Serpico is:
Vee Dour – Lead Vocals
Snake – Lead guitars & backin' vocals
Andy – Bass & backin' vocals
Jani Serpico – Drums & backin' vocals
For more info:
Rockshots.eu
Serpicoband.com
Facebook.com/serpicoroxx
Serpico – Album Trailer