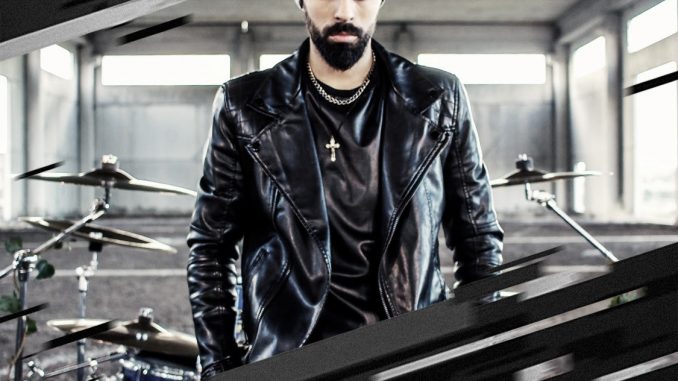 ROCKSHOTS RECORDS
is delighted to announce the opening of its roster to original composers and authors with a new project called
"Masterworks"
. After six years of activity and over 120 releases to date, the label widens its horizons to a new project involving talented new artists to provide the finest music, lyrics and arrangements, suitable for musicians, commercials, movies, video-games and more. All the songs produced via
ROCKSHOTS "Masterworks"
will be distributed in partnership with
BELIEVE Digital
, the worldwide leading company in digital distribution.
If you are an artist and want to apply as composer or author, or if you're a musician or band looking for a songwriter to finalize your record, or even a company seeking for any commercial or movie soundtrack, just drop an email to masterworks@rockshots.eu to get in touch with the label.
ROCKSHOTS Masterworks – Salvo Grasso (Official Teaser)
The first artist to be announced in ROCKSHOTS "Masterworks" is Salvo Grasso, drummer and composer of symphonic metal bands Astralium ("Lands of Eternal Dreams", Rockshots Records 2019) and Hypersonic ("Fallen Melodies", Underground Symphony 2011 and "Existentia", Revalve Records 2016). He's also the drummer of Metatrone, prog-metal band with 4-albums released to date. In 2020 he also founded the musical charity project "Sicilian Artists for Charity" as main composer. The project was born with the aim of allocating profits to charity around the world and it includes pretty known Sicilian singers and musicians. "Sicilian Artists for Charity" released in digital version two songs: "We Are The World" and "Happy Xmas (War Is Over)" via Rockshots Records. Salvo is a lover of classical music, epic soundtracks, cinematic tones and opera. He is currently studying orchestral arrangements with Francesco Ferrini (Fleshgod Apocalypse) and harmony with the Italian classical composer Salvo Reitano. He's also composing music (cover and original songs) for full orchestra.