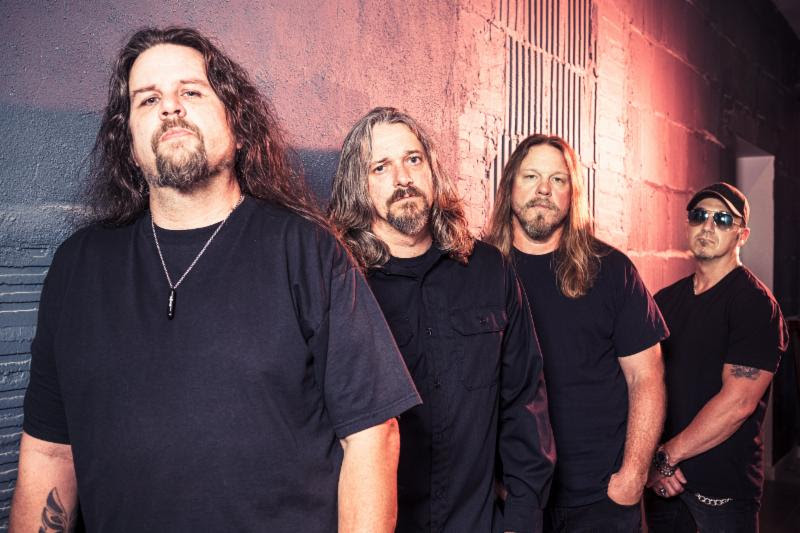 DAMN YOUR EYES Press Photo by Dante Torrieri
New York-based heavy metal band
DAMN YOUR EYES
recently announced the release of their upcoming debut full-length album,
Kill The Outside
, out via digital retailers everywhere on August 2, 2019. The album will be available in physical CD and vinyl formats upon release date. Digital pre-orders are available now via
iTunes
/
Apple Music
.
"Low Road" will be available to stream and download via all digital retailers on August 2.
Guitarist Artie Alexander says about "Low Road": "Low Road is a story about the burdens of living within a shadow/underground organization. Growing up right outside of NYC, it was a normal part of life to have experiences with people who lived these lives. The song tells the tale of what it takes to live in this secret world, practicing the law of Omertà. Hearing the phrases, 'Dead men tell no tales', and 'The only way three people can keep a secret is if two of them are dead', always stuck with me. If you get involved, you keep your mouth shut and if someone rats they have to be dealt with."
DAMN YOUR EYES may seem new to the scene, but they are anything but green. The band – formed by former members of We Are The Enemy and Bonesmith, plus a current member of Black Water Rising – came together in 2015 and immediately hit the ground running. As respected musicians in their local scene with extensive recording experience, the band quickly recorded an EP, released it to local acclaim, and rapidly returned to the studio to record Kill The Outside.
DAMN YOUR EYES isn't about clickbait or gimmicky metal. The band performs pure American heavy music – blending influences of 90's heavy metal with grunge, stoner metal and sludge to create a potent mixture of candid aggression. Decibel Magazine says it best: "…DAMN YOUR EYES' style is straight ahead American metal, with nods to everyone from Down to Alice in Chains and Phil Demmel-era (read: good) Machine Head."
Kill The Outside showcases a mixture of styles, making for a truly dynamic and emotive collection of tracks. In addition to the metal radio-ready "Ascension", mellow head-bobbers like "Burn" echo grunge and stoner metal influences, while standout track "Low Road" kicks off with a Type O Negative-esque intro riff before quickly transitioning to full-on antagonistic southern groove metal. Slow and low, grooving "Dirty Viper" tells the intense and personal story of a friend who committed suicide by heroin overdose. Tracks like "Punk Fuck" kick it up a notch, while another standout track, the heartfelt "Slower", brings the tempo down while telling the opposite story of "Dirty Viper" – an uplifting tale of wonderful results after making the decision to change oneself.
Guitarist Artie Alexander says, "In the bed of all of these songs lies personal experiences. Experiences that every person on this planet can identify with, having either lived through them themselves or watched someone they love go through them. The album is about being human and the images seen through our eyes. Moments of anger, frustration, sorrow, loss, redemption, hope, recovery, revenge, survival and healing."
DAMN YOUR EYES is sought after by Long Island and New York City area promoters and venues because of their energetic live performances! Catch DAMN YOUR EYES performing at two shows coming up – July 20 in Amityville, NY at Revolution, and August 27 in Elmhurst, NY at Blackthorn 51 with Crowbar.
Kill The Outside album art
DAMN YOUR EYES is:
Kenny Vincent Jr. – Lead Vocals
Artie Alexander – Guitar and Vocals
Oddie McLaughlin – Bass
Rick Taiano – Drums
DAMN YOUR EYES online:
Instagram: @dyebandofficial