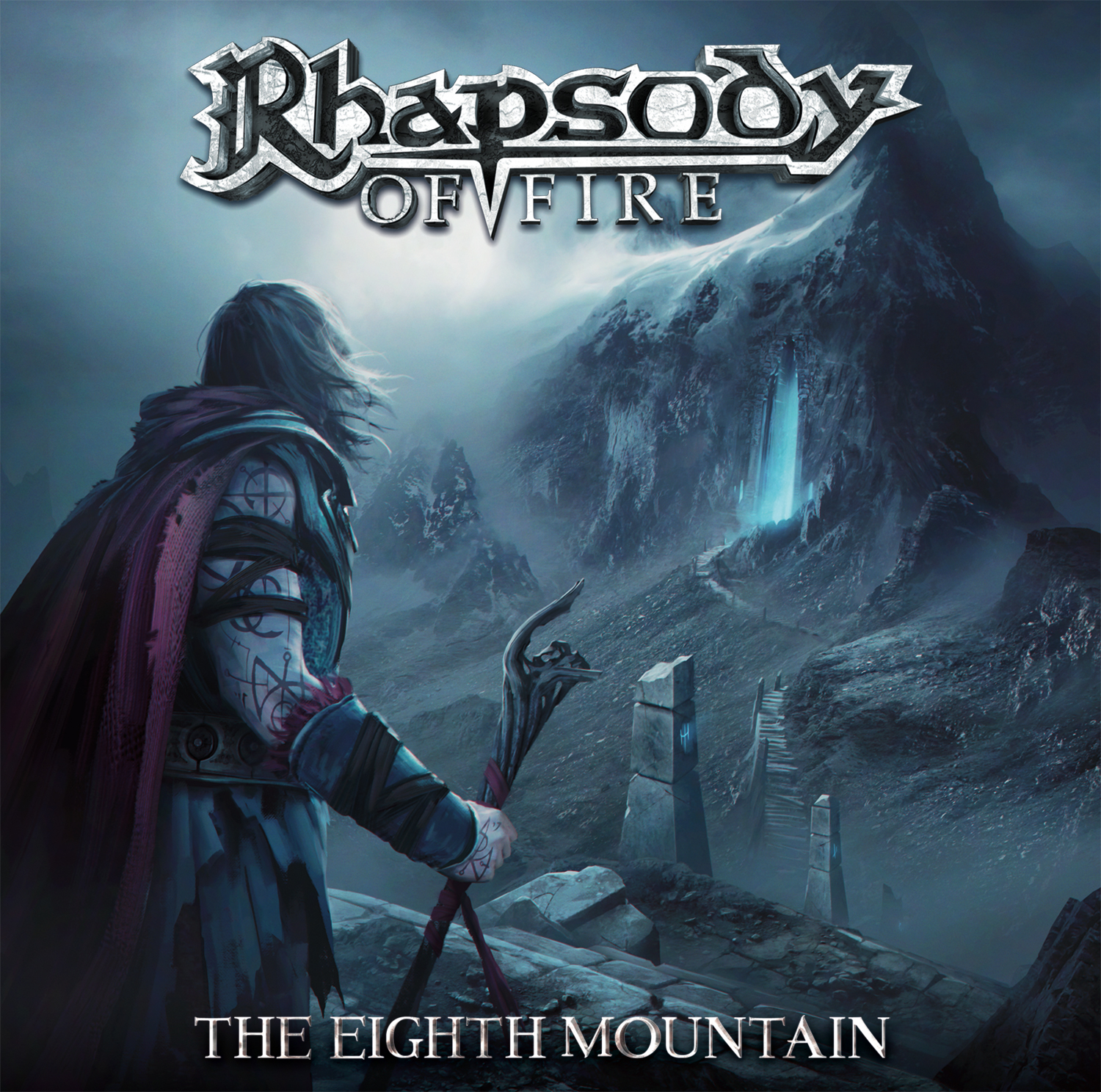 Italy's Rhapsody Of Fire have released their latest album titled The Eighth Mountain (AFM Records) scheduled for a street date of February 22nd. The effort signals the band's twelfth overall all studio release and third through AFM.
The release of The Eighth Mountain continues with the personnel from the previous release of 2016's Into the Legend. It launches the first chapter of a new Rhapsody Of Fire story line titled "Nephlins Empire Saga", a mythical journey. The story was created by guitarist Roby De Micheli and founder / keyboardist Alex Staropoli. This is a return for Rhapsody Of Fire to the classics of 1992's Legendary Tales, Symphony Of Enchanted Lands (1998) and the millennium's Dawn of Victory.
The release, clocking in at just under 65-minutes generously gives the listener plenty of energetic compositions such as "Seven Heroic Deeds", "The Courage to Forgive", "White Wizard.", "The Legend Goes On" and "Rain of Fury." Mix these compositions with angelic choruses from two, 20-member choirs and remarkable orchestral additions from the highly acclaimed Bulgarian National Symphony Orchestra (BSNO) and the majestic recipe for The Eighth Mountain is complete and ready for a royal court.
Most notably, the addition of the BSNO compliments the lavish and extravagant songwriting and cements the reputation Rhapsody Of Fire has in the circles of anthem based Symphonic Power Metal.
It's difficult to pin down any of tracks that define The Eighth Mountain. If forced to do so, it would be the noble and honorable "Warrior Heart". It is one of the longer arrangements located in the heart of the album with its haunting, yet picturesque, medieval woodwind instrumental solos. Speed isn't what makes this the standout track although there's plenty throughout the album, It's the proud majestic feeling and tempo.
"The Wind, The Rain and The Moon" at track eleven shows why vocalist Giacomo Voli, with his extensive and solid vocal range, has brought a much needed freshness to the band.
Closing out this rock solid symphonic, power metal endeavor laced with fascinating fantasy elements is Tales of a Hero's Fate, the longest track. Rhapsody Of Fire enlisted the narration talents of British Dracula actor Christopher Lee for this piece. Not only does Lee's voice bring a climax to the album, it's done in unison with the BNSO fading away. The listener is left contemplating what happens to humanity after the Nephlins were banished to the darkness, eventually forming an alliance with the Constructs thus wiping out the Homo sapiens DNA?
Only chapter two of the Nephlins Empire Saga will tell.