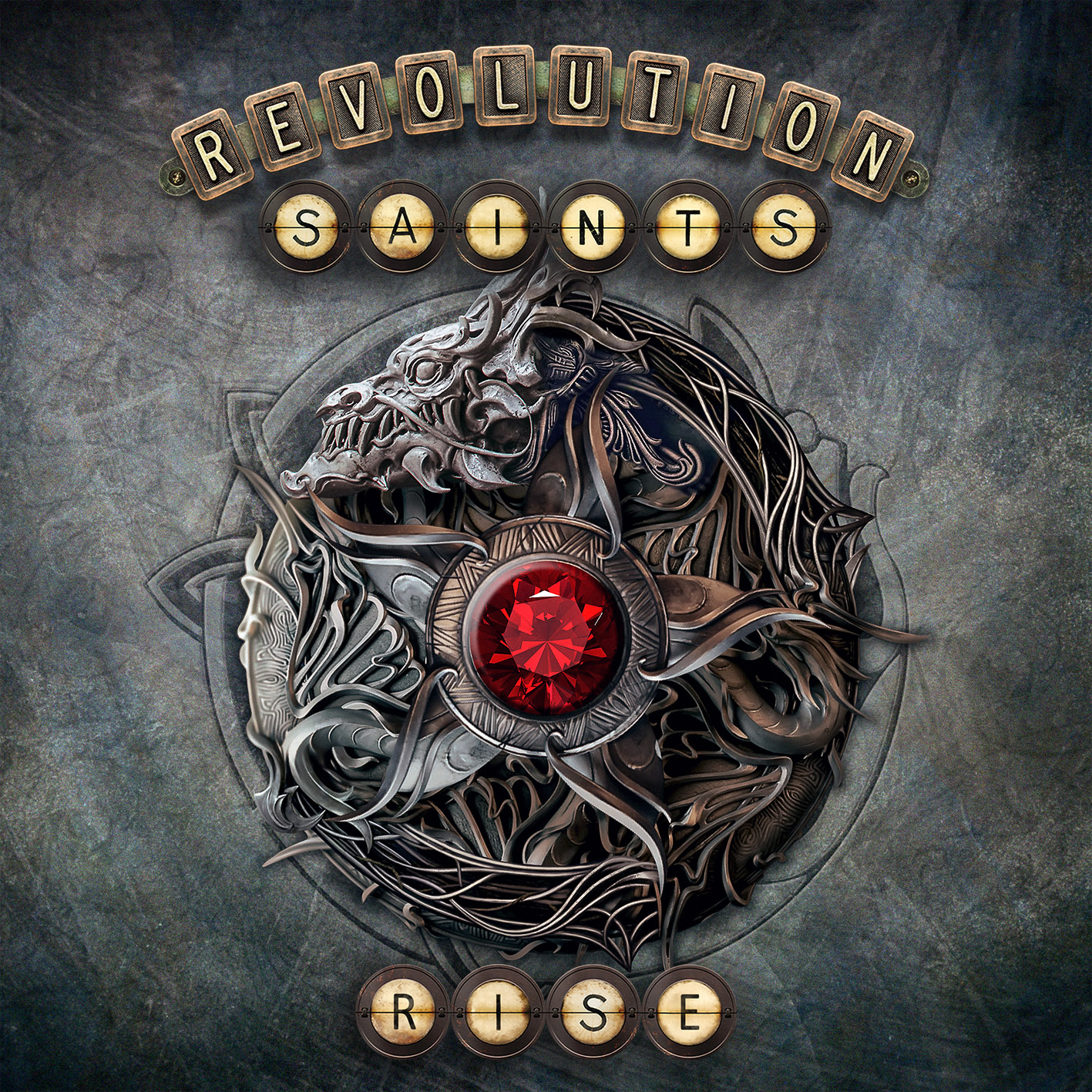 Coming back with their third release, Revolution Saints made up of Deen Castronovo, Doug Aldrich and Jack Blades continue to bring some amazing music to the masses. This is such a great match of musicianship. An amazing drummer and singer in Deen. A badass guitar player in Doug Aldrich. A killer bass player and singer with Jack Blades. A serious intersection of stellar pedigree based on each of their own achievements.

Straight out of the gates we are hit with "When The Heartache Has Gone." This is a killer, upbeat, bluesy, rock track and fitting as the opening track. The interplay with Deen and Jack on vocals is amazing throughout. You can feel the energy in the music. It feels like it all came together naturally and throughout the entire album. Doug is such a beast on guitar! I've been a fan of his for years and his chops continue to impress.

Jump ahead to track 6, "Higher" and there is no slowing down. The song has a killer groove after the end of the chorus that then catapults you back on the speeding train of energy that is this album. Doug puts down a slamming solo that is followed by a groove that I describe as having a grimace on your face while your head sways back and forth to the groove. This is badass!

There are a few slower, ballad and melodic tracks on the album that are quite fitting, one would be track 7, "Talk To Me." This leads into track 8, "It's Not The End (It's Just The Beginning) opening up with a short piano opening immediately followed by a powerful opening of the entire band. We continue to hear more of the sludgy, bluesy rock and another blazing solo from Doug Aldrich that brings it back perfectly to the chorus. The proverbial moons lined up with these three joining forces. It is something that we have been missing from the more traditional power rock for quite some time.

This is such a great release by three powerhouse musicians. Be sure to purchase the album, buy the merch, see these guys live and stream wherever!
Tracks: When The Heartache Has Gone, Price We Pay, Rise, Coming Home, Closer, Higher, Talk To Me, It's Not The End (It's Just The Beginning), Million Miles, Win Or Lose, Eyes Of A Child"