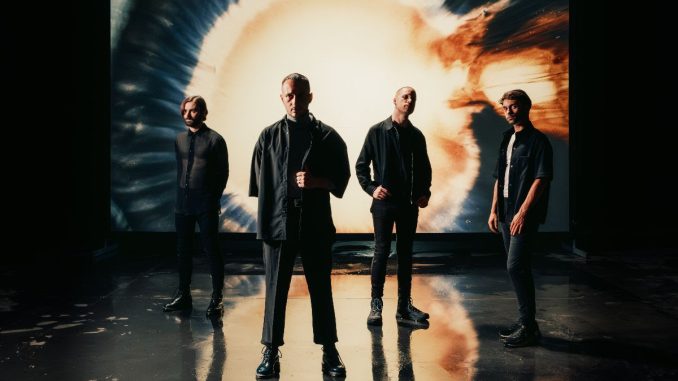 SECOND FULL-LENGTH HUMAN DROPS SEPTEMBER 15 VIA ARISING EMPIRE
Following the announcement of their forthcoming album release, Resolve have the video for "New Colors." The emotionally-charged new single is a "call for unity."
Watch the video here.
"The four of us in Resolve are starting to be old enough to see with our own eyes how we're coming towards the end of an era as a species," shares bassist Robin Mariat. "Earlier this month, the record for the highest-ever global temperature was once again broken. It's getting obvious that we're long past the point of no return, so as Anthony is singing in the chorus: if it's too late for saving our souls, rather fail together than triumph alone. None of us will make it alone in this world. 'New Colors' is our call for unity."
Pre-order Human now as limited colored vinyl, CD, and with unique merch options at the Arising Empire Shop.
Having just finished a run on the road with While She Sleeps and also a European co-headline tour with Siamese, Resolve show no signs of slowing down.
RESOLVE released their debut album Between Me and The Machine in 2021 and had support from the likes of Kerrang! Magazine, Rock Sound, Metal Hammer and Kerrang! Radio, while their tracks were rightfully placed on Spotify editorial playlists like New Core, New Metal and Kickass Metal.
RESOLVE ARE:
Anthony Diliberto — Vocals
Antonin Carré — Guitar
Robin Mariat — Bass
Nathan Mariat — Drums