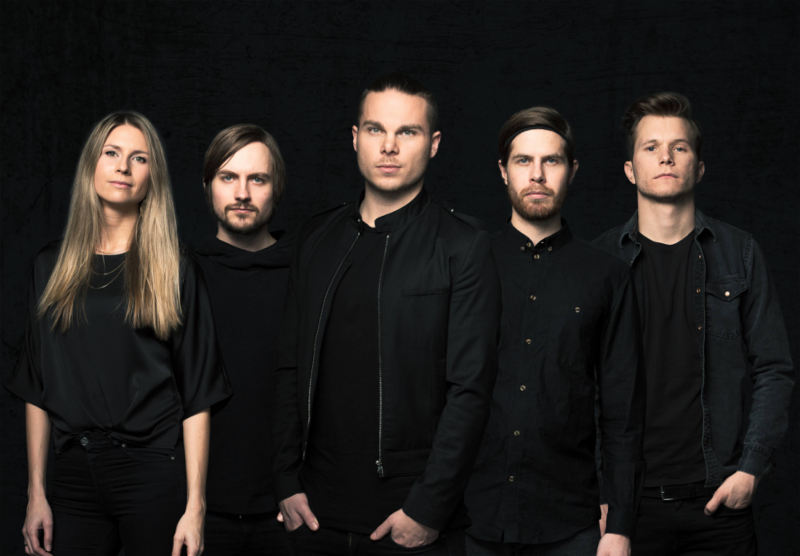 Norwegian progressive metal band Rendezvous Point share their new single "Digital Waste". It's the third new track taken from the upcoming studio album "Universal Chaos" which will be released on May 24th, 2019.
Listen to "Digital Waste" here:
"Universal Chaos" is available for pre-order here:
Rendezvous Point about "Digital Waste":
"This one came about when I (Petter) originaly had written a song with the first riff, but when when I introduced it to the band, we started jamming on the riff and it just spun off in another direction. Baard had some really cool ideas and variations that we played around with, and Nicolay suggested the idea that what if we just kept going with one note in the chorus and just kept it boiling. And it turned out pretty cool. We ended up arranging this song all together on band practice. We also felt pretty stoked about, having tons of energy and a rawness to it."
Rendezvous Point about the new album:
"Universal Chaos deals with themes such as battling with your own mind, thoughts and emotions. It shines light on feelings of escape, the digital world, suppressing emotions, losing control over oneself and the battle with inner demons. It also talks about feelings of lust and the fear of the unknown."
"Universal Chaos" Tracklist:
01 Apollo
02 Digital Waste
03 Universal Chaos
04 Pressure
05 The Fall
06 The Takedown
07 Unfaithful
08 Resurrection
09 Undefeated
Rendezvous Point delivers a fierce and hard hitting energy bomb in the realm of progressive metal. With highly educated and skilled musicians, they are able to push the boundaries within the genre, creating a larger than life sounding experience for the listener as well as for themselves. With heavy drums, rumbling bass, raw guitars, large synthesizer sounds and powerful vocals, they explore new areas of the genre, daring to expand upon that which is already there.
After releasing their critically acclaimed debut album "Solar Storm" in 2015, they shaked the progressive metal scene, shocking the audience and reviewers with their tight, solid and heavy live performance.
Rendezvous Point is now ready with their second studio album, taking their music to an even higher level. "Universal Chaos" continues the bands playfulness with advanced rhythms and sonic depth.
The band consists of Geirmund Hansen on vocals, Baard Kolstad on drums (Leprous), Petter Hallaråker on guitar, Nicolay Tangen Svennæs on keyboards (Ihsahn, Bernhoft, Emilie Nicolas) and Gunn-Hilde Erstad on bass.
For More Info Visit: