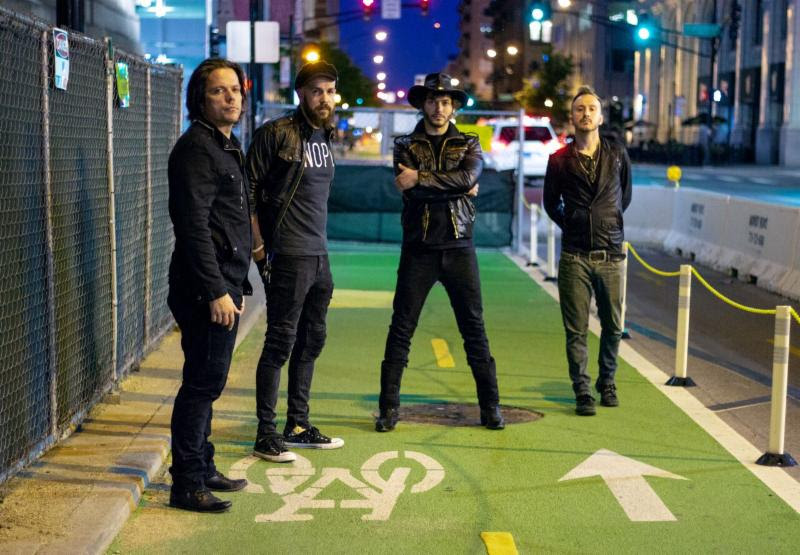 RELEASE(R)
UNLEASH NEW MUSIC VIDEO FOR "THE HAZE"
OFF HEARTFELT AND HONEST EP
(R)ETOX
CHICAGO, IL – FEBRUARY 18, 2019 | The members of the Chicago band
Release(r)
 have had an interesting journey through life. Coming together to find solitude in their music, the band pieced together a debut EP entitled,
(R)etox,
which showcases their adventures overcoming addiction. The 6-track EP, produced by
Nick Radovanovic of Acceptance
, is a collection of songs about addiction, obsession, and an overall loss of self-control, something that is far too personal for the members of
Release(r).
Lead vocalist, Stephen Mueller expands, "Nothing in these songs are fabricated. You wanna hear songs about a particular fucked up time in my life, put on some headphones and jump down the rabbit hole."
Never looking for sympathy or compassion, the 4-piece want to cut to the chase on what life is really like when you're addicted to something and it is out of your control. Beginning with the vivacious track,
"Taking Over"
about the moments when you start to realize your life has been consumed by addiction. To the instrumental track,
"Blackout"
correlating the moments when you slip away, straight in to their newest single,
"The Haze"
which is about coming home the next morning finding the one you love intoxicated, which only brings on arguments and complications. To the harrowing final track,
"Miserable"
about a real-life scenario of Mueller walking in to a bar and someone stating, 'I thought you were dead.' The motivation for the lyrics of the song stemmed from this self-destructive time in Mueller's life and is the collective summarization of the EP.
The members of Release(r) are no strangers to the music scene, having stemmed from the Chicago scene for years. However, it wasn't until they recognized that their addictions and hardships could be masked with making music and building a solid career by being honest and sharing their triumphs. After meeting and assembling the common objective they made a promise to always deliver music that is astute and affective, with lyrical content that is brutally honest.
Fans can stream the band's latest music video for,  
"The Haze" 
and purchase their latest EP by heading to ReleaserOfficial.com now.