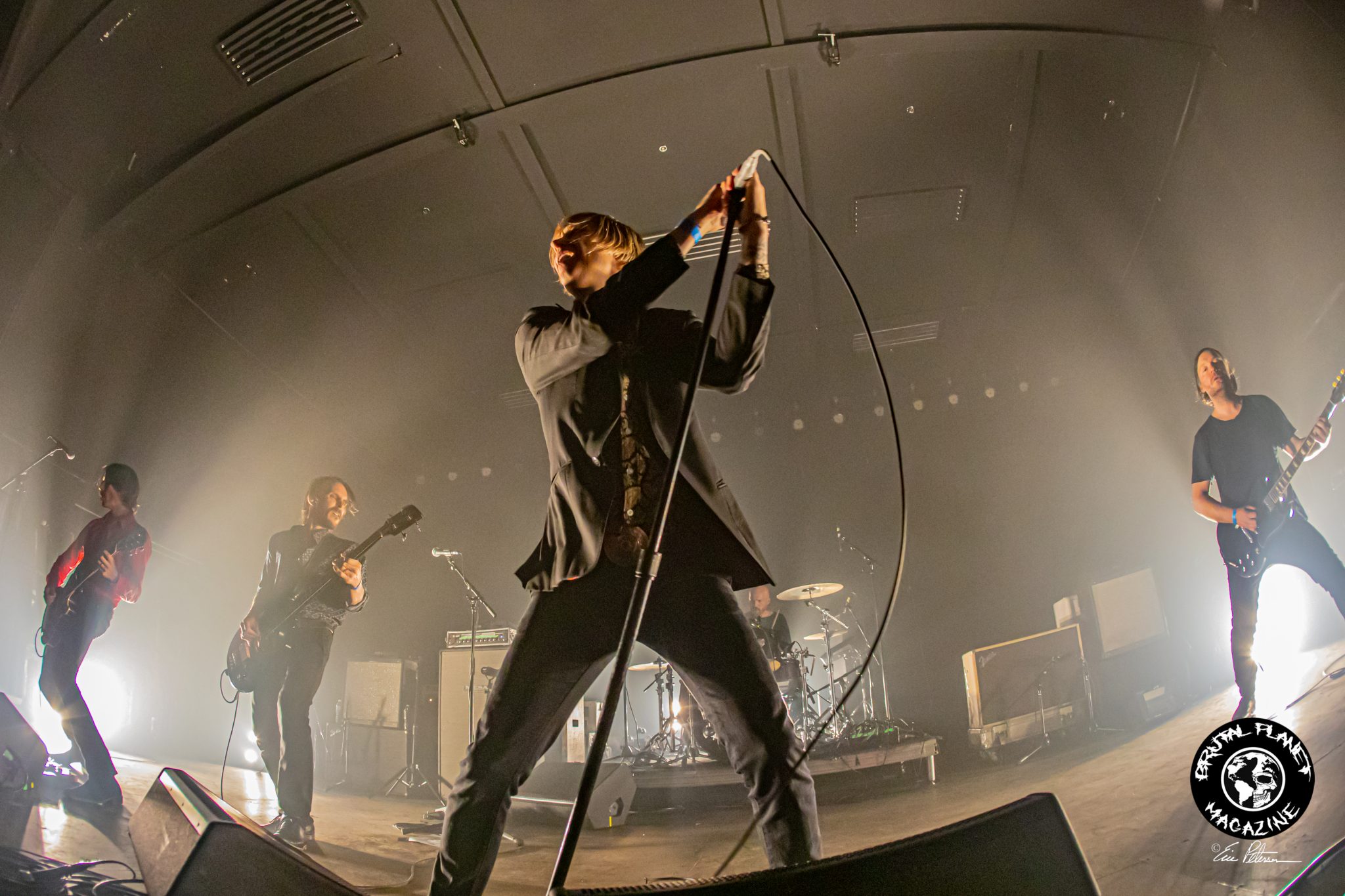 As another beautiful Saturday spring evening begins in Salt Lake City Utah, this one was like none other.  One of my favorite bands was in town and about to play.  Although I have never seen this group live, I knew I was in for a great night.  Refused is the talent I speak of and the venue is The Union Event Center.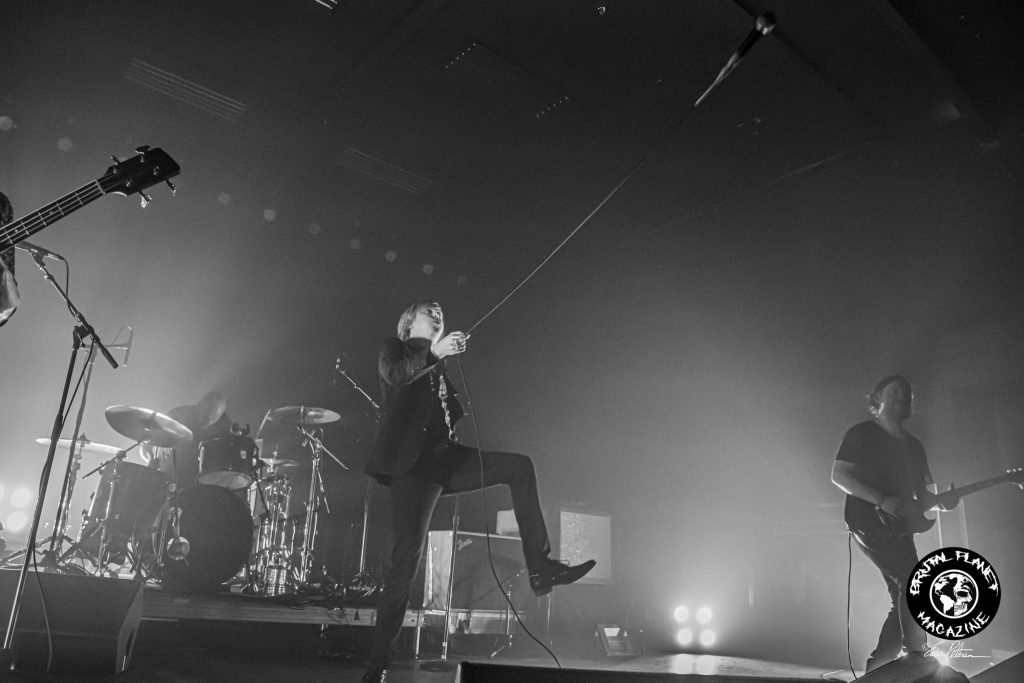 Refused is a Hard-core/Punk Rock band formed in Umeå Sweden in 1991.  This group consists of vocalist Dennis Lyxzén, guitarist Kristofer Steen, drummer David Sandström and bassist Magnus Flagge.  Although they have been through ups and downs with hiatuses and members leaving they still continue to put out great music to this day.  Their musical style is not one you can easily put in one box.  They break all the rules with their sound, incorporating such elements like, electronic, jazz and even some blues.  Multiple artists have named Refused as an influence on their own music.  Some of these artists are, Linkin Park, AFI, Tim McIlrath of Rise Against and Underoath to name a few.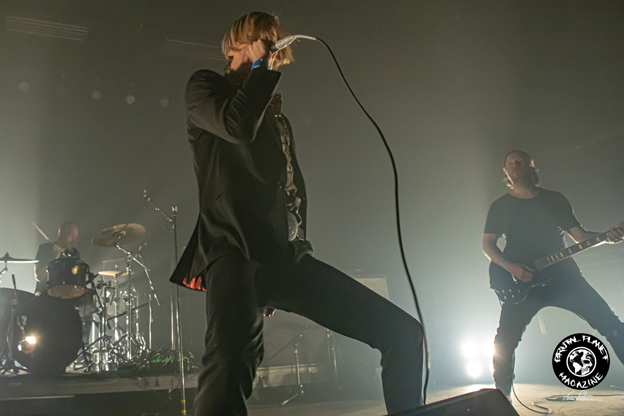 They waste no time, they arrive on stage and instantly start with one of my personal favorites, "Rather Be Dead." They grab you from the get go with their catchy guitar riffs to the face punching drums. It's amazing to think that it's been 25 years since Refused has played Utah and they do not skip a beat with their music. Then they instantly rip your face off with, "The Shape of Punk to Come." Dennis does not show any signs of slowing down, you can tell the music flows through his veins allowing him to belt his non-conformist lyrics in a way that they seemed written just this year.
Dennis briefly takes a breather in between their set to talk about the world and the current problems in it. He really grabbed the crowd's attention with his positive speech in between songs. His outlook on life expressed on stage really seemed to resonate with the audience as they applauded everything he spoke about.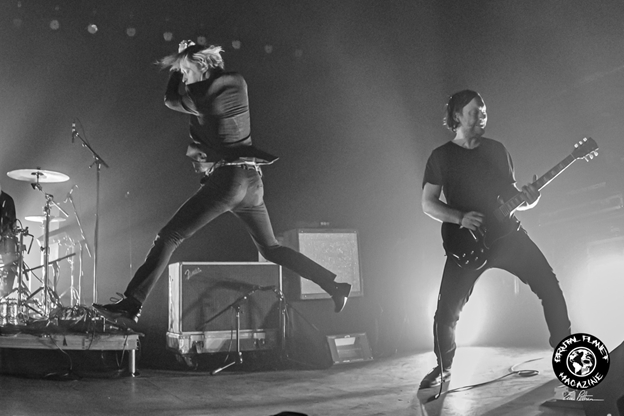 They continue to rock the night with such classics like, "Liberation Frequency," "Blood Red Until I'm Dead" and "Refused Are Fucking Dead."  Dennis really enjoys showing off his dance moves and his skills with his mic control.  This show filled every expectation I had going into it.  I do and always will love listening to Refused and seeing them live was such a pleasure.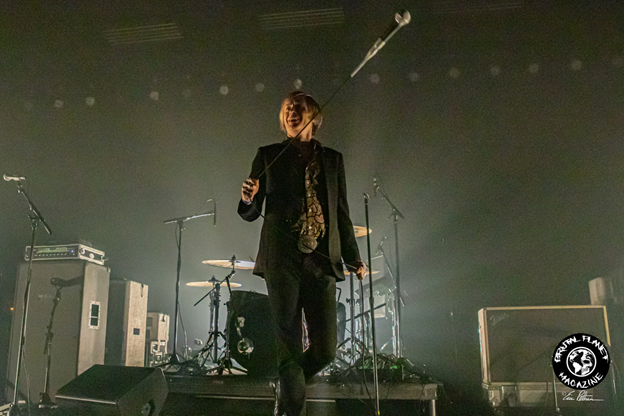 Of course they had to go out big and big they did. They ended their concert with the song, "New Noise" and, as you might imagine, the fans went crazy. I could hear the whole place singing along with the band, it was magical. They sure do know how to entertain an audience and I would not miss them ever again. After playing their last song they got together up front and gave a bow. They are true entertainers and amazing musicians.
Check out Refused at one of their future dates:
MAY 26 SUN
Las Vegas, NV, United States
MAY 28 TUE
Pomona, CA, United States
MAY 29 WED
San Diego, CA, United States
JUN 19 WED
Copenhagen, Denmark
JUN 20 THU
Stone Temple PilotsSkindredTerrorHalestormToolDemons & WizardsSlash Feat. Myles Kennedy and The Conspirators
København K, Denmark
JUN 21 FRI
Münster, Germany
JUN 22 SAT
Dessel, Belgium
JUN 23 SUN
Hellfest
Clisson, France
OCT 26 SAT
Birmingham, United Kingdom
OCT 27 SUN
Glasgow, United Kingdom
OCT 29 TUE
Bristol, United Kingdom
OCT 30 WED
London, United Kingdom
OCT 31 THU
Manchester, United Kingdom
NOV 1 FRI
Nottingham, United Kingdom
NOV 3 SUN
Amsterdam, Netherlands
NOV 4 MON
Köln, Germany
NOV 5 TUE
Hamburg, Germany
NOV 7 THU
Bruxelles, Belgium
NOV 8 FRI
Paris, France
NOV 10 SUN
Milano, Italy
NOV 11 MON
München, Germany
NOV 12 TUE
Berlin, Germany