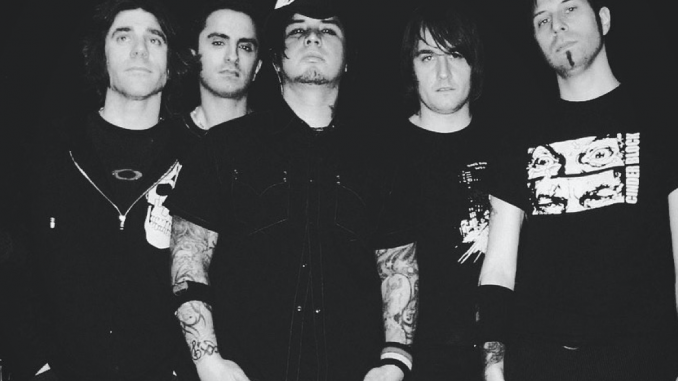 REACH NYC
, who came to prominence in the hard rock scene in the '00s and were signed to Lava/Atlantic, have shared the new song "
Automatic
." The track features a solo from Lamb of God's Mark Morton.
The song premiered over at INKED. Listen here.
"We delved into our '90s vibe and love of Foo Fighters' The Colour and The Shape, At the Drive-In's Relationship and Command, and Jimmy Eat World's Clarity meets Queens of the Stone Age's Rated R," says singer Rene Mata. "It's all about Nick Cavagnaro's angular guitar attack and Dante Renzi's machine-gunned, syncopated grooves. Melodically, I went for a 'driving fast in your car' melody attack on the verses, a climb on the pre-chorus, and a sledgehammer on the choruses. We also have a tasty ripper guest solo from my buddy Mark Morton from Lamb of God. It definitely gives you GN'R-Slash-circa-Appetite-for-Destruction feels. Jay Baumgardner topped it off with a bombastic mix!"
The band returned last fall with the fittingly titled new single "Back From the Dead." It marked their first new song in 17 years and features Papa Roach's Jacoby Shaddix. Learn more about REACH NYC's history here. The "Back From the Dead" video premiered over at Revolver. Watch it here.