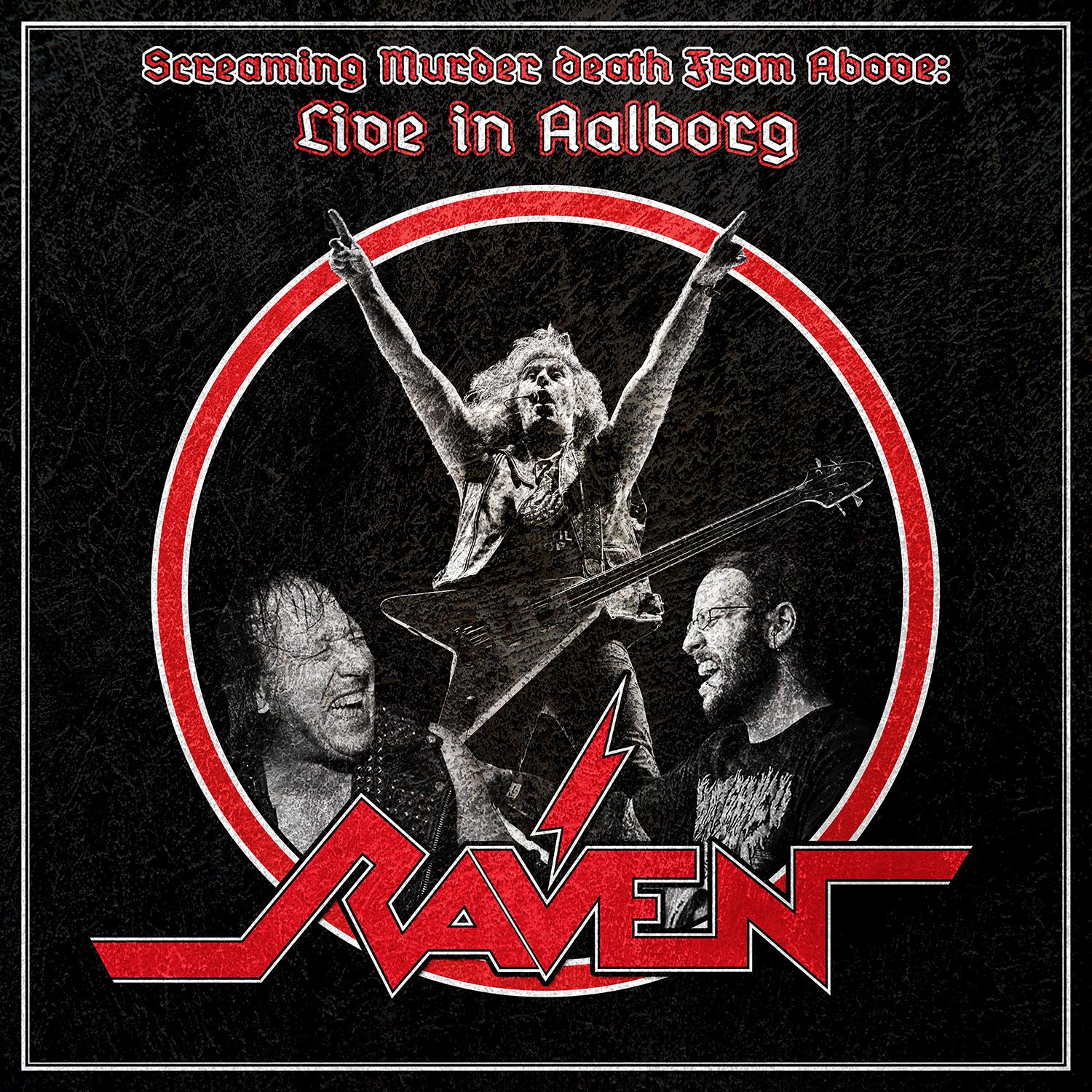 Raven, one of the original NWOBHM acts is releasing their third live album of their three decade plus career through Steamhammer / SPV Records title Screaming Murder Death From Above: Live Aalborgwhile touring in support of their 2015 studio release, ExtermiNation.
The eleven track live album wasn't a planned release until bassist / vocalist John Gallagher was provided a flash drive with a recording of the show. The band wasn't even aware while on stage the show was being recorded but from the first initial spin, one will be able to see why Raven pull the trigger and released the recording.
Immediately, the listener will detect a much stronger and mature sound when compared to the band's two previous released live albums. Literally, Screaming Murder Death From Above: Live in Aalborgpacks a punch that previous live Raven albums lacked. This is blatantly evident with the show opener, "Destroy All Monsters" from the ExtermiNationalbum.
For the set provided on the album, Raven reaches back to early releases such as Rock Until You Drop, Wiped Out, All for Oneand Crash Bang Wallopwhere the band pulled out deep cuts like "Hell Patrol" and "Hung Drawn and Quartered" which haven't seen life on a Raven stage in years.
Standard Raven classics such as "All for One", "Faster than the Speed of Light" and Rock Until You Drop" make an appearance and the release also sees Raven pulling out "On and On" from Stay Hard.
The double live album is the first Raven release to feature Mike Heller (drums) who replaced Jon Hasselvander who stepped aside due to medical reasons before the start of the ExtermiNation US Tour.
If this release is any indication of what the year has to offer, 2019 will be a great year for live albums. Raven Screaming Murder Death From Above: Live Aalborg will be released January 18, 2019 via Steamhammer / SPV Records.
Line-Up:
John Gallagher (bass, vocals)
Mark Gallagher (guitars)
Mike Heller (drums)