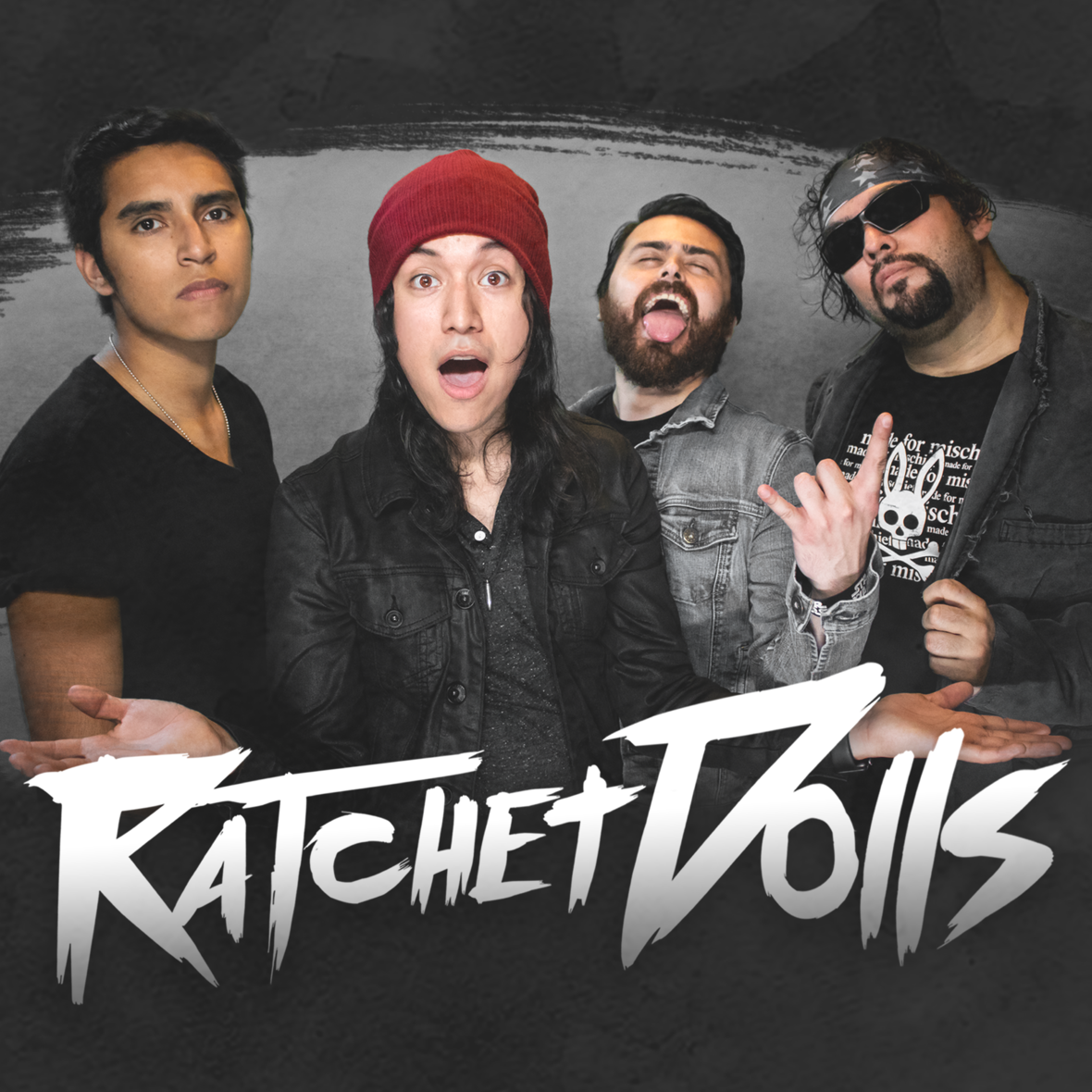 Brownsville, TX rock band RATCHET DOLLS has released a new single titled "Parasite!" through independent label, EarRiot Records. From catchy vocal chants to groovy riffs and ripping solos, "Parasite" introduces a new sound to the band that will cater to both current and fresh listeners across the rock spectrum.
"Although the song has a very uplifting feel, the lyrics themselves are rather dark. "Parasite!" speaks to us from the perspective of a person who's mental health has deteriorated from trying to meet the standards of a non-committed partner. One-sided relationships can lead to vulnerability… My goal is to try to help prevent others from having to walk that road; even if it's just one person."
– Kevin Sauceda, RATCHET DOLLS
Download / Stream "Parasite!" Online:
APPLE | SPOTIFY | AMAZON | GOOGLE
Hailing from South Texas, Ratchet Dolls has been recognized in many regions for their Adrenaline-Packed performances and Hard Rockin' tunes.
Ratchet Dolls released their debut album titled Damaged (2017) through EarRiot Records, LLC (independent label); quickly gaining momentum among the Rock/Sleaze community. Fans have since anticipated new music and have received a taste of their upcoming sophomore record with two singles: "Out of Control" (2019) and now "Parasite!" (2020).
A Music Video for "Out of Control" was released on September 2019 which was well received and helped the song get featured on Loudwire's "Weekly Wire Playlist, KNAC Pure Rock, and many other outlets alike.
Ratchet Dolls was forced to postpone their Parasite Tour as a result of the COVID-19 Pandemic, but is working with promoters to reschedule all dates. The band has made appearances at globally recognized music festivals and venues, such as AEG Presents: Rocklahoma and The Whisky A Go-Go, and hope to be back on the road as soon as possible.