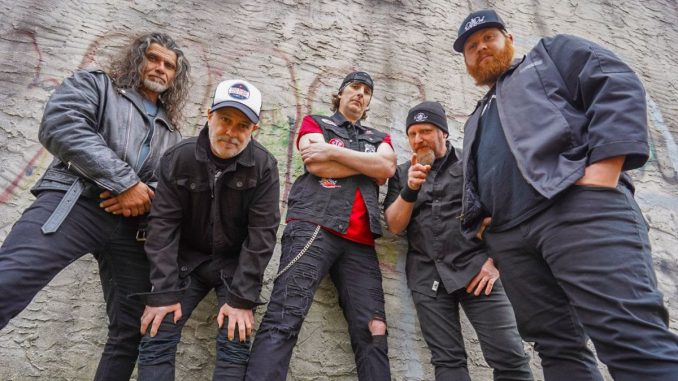 Philadelphia hard rockers RAT ROD have unleashed their newest single, "All or Nothin'," which, as guitarist Mark McCarty says, "is literally about what the title says, giving it all you've got, whether it's a relationship, your job or life in general." 
"All or Nothin'" is pulled from the quintet's upcoming full length album, Four on the Floor. "The title Four on the Floor is an homage to some of our influences – AC/DC, The Angels, Airbourne, Rose Tattoo, bands like that – who often use the 4-on-the-floor drum beat, a phrase expressing the fact that the bass drum hits on all 4 beats of a measure not just the 1 and 3," states McCarty.  "It's also an obvious car reference which of course makes sense."
The self-produced album was recorded August 2021 and January 2022 at Studio E in Westminster Maryland and at the Rat Rod Bunker in Somerdale, NJ. It was engineered by Eric D and Mark McCarty and mixed by Lance Walter at Philadelphia's Rhawn Street Studios.
Four on the Floor is scheduled for release in the fall and will be supported by regional touring and festival dates.
"All or Nothin'" can be purchased here and streamed here.