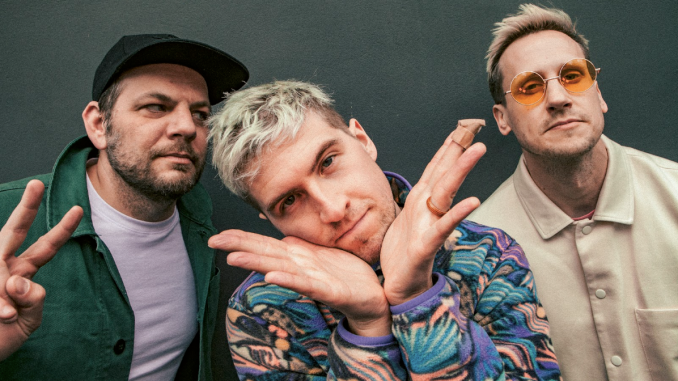 RARE AMERICANS RELEASE ACT I OF NEW ALBUM AND ANIMATED FILM
SEARCHING FOR STRAWBERRIES: THE STORY OF JONGO BONGO
(Album Art | Download Here)
"[Rare Americans are] still committed to the vivid storytelling and rambunctious, genre-blurring style for which they're known." — American Songwriter
"Intelligently pieced together, the animated visuals are a sight to behold, building on each lyrical phrase to craft its own universe." – Clash Magazine
"[Rare Americans'] fascination with the way people interact in the world echoes throughout their music." — SPIN
"…irresistible hooks, lyrical wit, and animated deliveries." – Under The Radar
"Rare Americans continue to elevate their unique brand of inventive audio and visual storytelling, creating crooked and catchy stories that relatably reflect modern life's bizarre and sometimes heartbreaking realities." — Ones To Watch
"this is the same classic storytelling your grandad used to love, with a little indie rock flair sprinkled on top." — idobi Radio
Today, alternative rock band Rare Americans have released Act I of their most ambitious project to date, Searching For Strawberries: The Story Of Jongo Bongo. Combining a revolutionary 33-minute, fully animated musical feature and accompanying album to create an immersive listening experience, Searching For Strawberries tells the true story of Rare Americans multi-instrumentalist "Jongo" (real name Jan Cajka) and his transformation from corporate pawn to rock star. Take a trip with Jongo as he ditches the rat race and goes on a journey of self-discovery on the Santiago De Camino, a 500 mile pilgrimage through Spain. Stream Act I on DSPs here.
Searching For Strawberries: The Story Of Jongo Bongo will roll out in three parts, pairing the new music with the band's signature animation. Act II will be available on June 19th and Act III on July 7th, when the entire album will be released, and will culminate with the release of the full animated musical film available for viewing in its entirety on July 10th. The album is available now for pre-save here.
WATCH THE ACT I OFFICIAL ANIMATED FILM HERE
Rare Americans' lead vocalist James Priestner shares, "I'm really proud of what we accomplished. I think Jongo Bongo will be influential, and more artists will attempt to tell their stories in this animated album fashion in the near future. It's so powerful for the listener and viewer to be able to see the story unfolding visually while synced perfectly with the music."
Hot on the heels of their recent international Milk & Honey tour, Searching For Strawberries: The Story of Jongo Bongo follows the success of the band's four previously released albums and EP, Songs That Don't Belong, in addition to a nomination as Breakthrough Group of the Year at the 2023 JUNO Awards. Rare Americans — consisting of lead vocalist James Priestner, bassist Jan Cajka, drummer Duran Ritz, and brother and co-writer Jared Priestner — have established an identity as inventive storytellers since their debut in 2018. Their songs, paired with narrative-driven animated videos have garnered them their first Billboard 100 album, a JUNO award for their most listened track to date, "Brittle Bones Nicky," over 500 million streams, more than 875K YouTube subscribers, and media support from the likes of Alternative Press, Clash, Under The Radar, Vancouver Sun, American Songwriter, and FLOOD among others.
Rare Americans has built a passionate fanbase with their positive message, relentless work ethic, diverse sound, and captivating visuals. The genre-bending act have gone all in on building an animated universe via their own award-winning animation company, Crooked City Studios, producing content for the likes of HBO Max, New Balance, Jessie Reyez, and Donald Glover in addition to their own releases to pair with their musical output, making their fandom unique among other contemporary artists when it comes to how they engage with the group's catalog.
(Photo Credit: Jan Neumann | Download Here)
Act I Track Listing:
1. Money
2. Milk & Honey
3. Stay Curious
Act II Track Listing:
1. 2 U's
2. Northern Lights
3. Good Eats
4. Brothers
5. No Troubles
Act III Track Listing:
1. Sunday Morning
2. Fuck You Elmo
3. Moving Beyond
4. Odd Ducks
Keep up with Rare Americans online:
YouTube | Instagram | Twitter | TikTok | Facebook | Spotify | Website