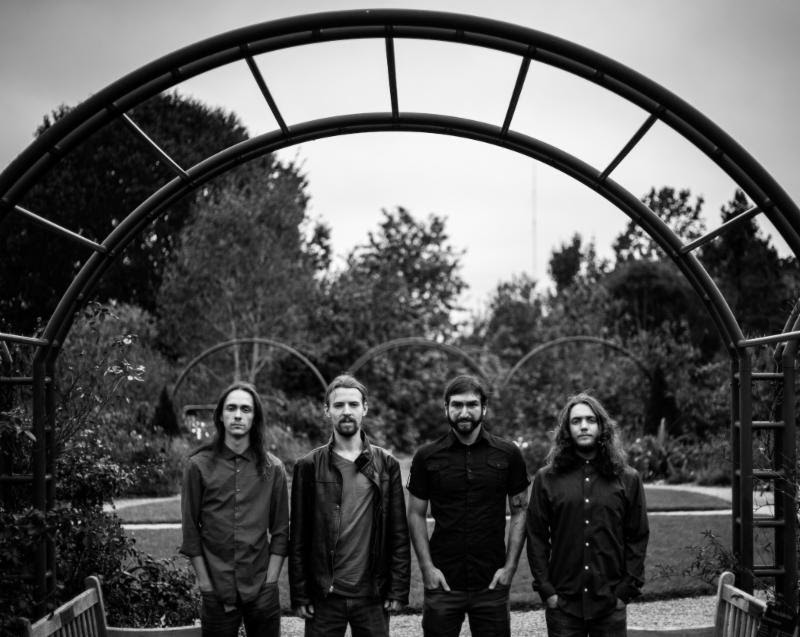 EVENT INFORMATION:
September 5 @ The Pinhook
w/Stellar Circuits, Primordial Tides
117 W. Main Street
Durham, NC
Tickets: $10 GA
Doors: 8:00/Show: 9:00
Fast-rising North Carolinian progressive instrumental metal band ANAMORPH will release their ambitious, otherworldly full-length album, Lucid, independently on September 6. The Raleigh-based quartet – featuring Sean Parkinson and Cole Lohmann on guitars, James Agusta on drums and Griffin Daniels on bass – deftly weave notes of prog-rock, prog-metal, tech death, math rock, post rock and other influences together, making the 57-minute Lucid an intriguing listen for any fan of thought-provoking metal.
Lucid
was recorded by renowned producer Jamie King (
Between the Buried and Me, Scale the Summit, The Contortionist
). The album is available for pre-order now via the band's
website
,
Bandcamp
and
iTunes
, and will be available to stream upon release via
Spotify
.
ANAMORPH likens themselves as "a band about the world" – writing music that is deeply reflective, with themes and motifs that span the scope of the human condition – wide ranges of emotions, states of mind, thought processes, and perspectives.ANAMORPH emulates the world at large, drawing attention to triumphs and shortcomings, beauty and destruction, the struggles of growth, and the uncertainty that encompasses us all as we drive forward into the future.
ANAMORPH have honed their performance chops by supporting artists such as Felix Martin, Consider The Source, Sarah Longfield, Toothgrinder and more. The band is scheduled to hit the road on a tour of the U.S. east coast this September following the Durham show.
ANAMORPH online: