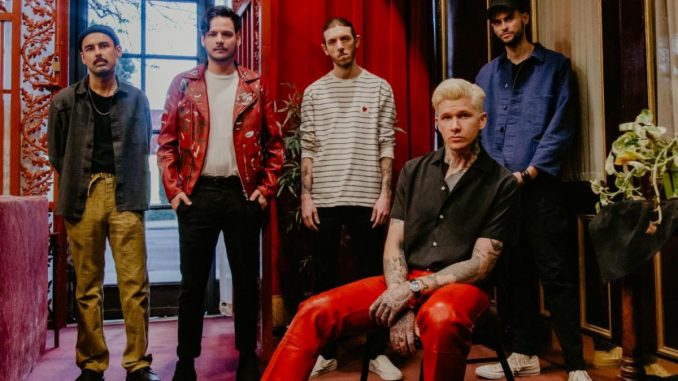 Hailing from Palm Coast, FL, post-hardcore mainstays Rain City Drive have released their new self-titled album 'Rain City Drive' via Thriller Records. Leading up to the release, the band has shared music videos and visualizers for tracks "Cutting It Close", "Dreams", "Waiting On You", "Dying For", and most recently, "Blood Runs Cold". 'Rain City Drive' is the follow-up album to 2020's 'To Better Days', their first with vocalist Matt McAndrew. Speaking on today's news, the band shares:

"We're so excited to share our new album with you! 'Rain City Drive' is about the death of something that you thought would last forever. We wanted to spread our wings a bit and pull from different influences while still picking up where "To Better Days" left off. We hope you enjoy the new songs and that they find a home in your lives."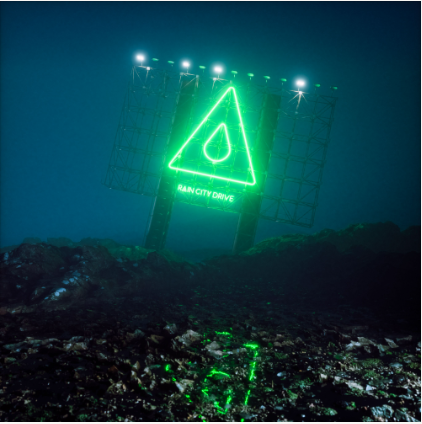 RAIN CITY DRIVE
Tracklisting:
1. Waiting On You
2. Gardens Of Misery
3. Dreams
4. Dying For
5. Nothing Left
6. Psycho
7. Cutting It Close
8. Blood Runs Cold
9. Eternity
10. Ophelia
11. If I Was Right
Fans also have the chance to see Rain City Drive hit the stage on SiriusXM Octane's Remade In Misery Tour alongside Memphis May Fire, From Ashes To New, and Wolves At The Gate. Rain City Drive will also be on the road on Set It Off's Welcome To Elsewhere Tour Part 2 with OXYMORONS, Concrete Castles, and Weathers. For ticket information, please click here.
SiriusXM Octane's Remade In Misery Tour Dates:
July 15 – Seattle, WA @ The Croc*
July 16 – Portland, OR @ Bossanova Ballroom*
July 17 – Berkeley, CA @ UC Theatre*
July 19 – Ventura, CA @ Ventura Music Hall
July 20 – Pomona, CA @ Glasshouse
July 22 – San Diego, CA @ Soma – Sidestage
July 23 – Las Vegas, NV @ 24 Oxford at Virgin
July 24 – Phoenix, AZ @ The Crescent Ballroom
July 26 – Lubbock, TX @ Jake's Backroom
July 27 – Austin, TX @ Emo's
July 28 – Houston, TX @ Warehouse Live
July 30 – Pensacola, FL @ Vinyl Music Hall
July 31 – Orlando, FL @ The Beacham
August 2 – Atlanta, GA @ Masquerade
August 3 – Nashville, TN @ Basement East
*No From Ashes To New
Welcome To Elsewhere Part 2 Tour Dates:
August 30 – Montreal, QC @ Fairmount Theatre
August 31 – Ottawa, ON @ The Brass Monkey
September 2 – Toronto, ON @ The Velvet Underground
September 3 – Grand Rapids, MI @ Elevation
September 4 – Columbus, OH @ Newport Music Hall
September 6 – Fort Wayne, IN @ Piere's Entertainment Center
September 7 – St. Louis, MO @ Red Flag
September 9 – Newport, KY @ Promowest Pavilion at Ovation
September 11 – Baltimore, MD @ Rams Head Live
September 13 – Nashville, TN @ Brooklyn Bowl Nashville
September 15 – Milwaukee, WI @ The Rave
September 16 – Minneapolis, MN @ The Lyric At Skyway Theatre