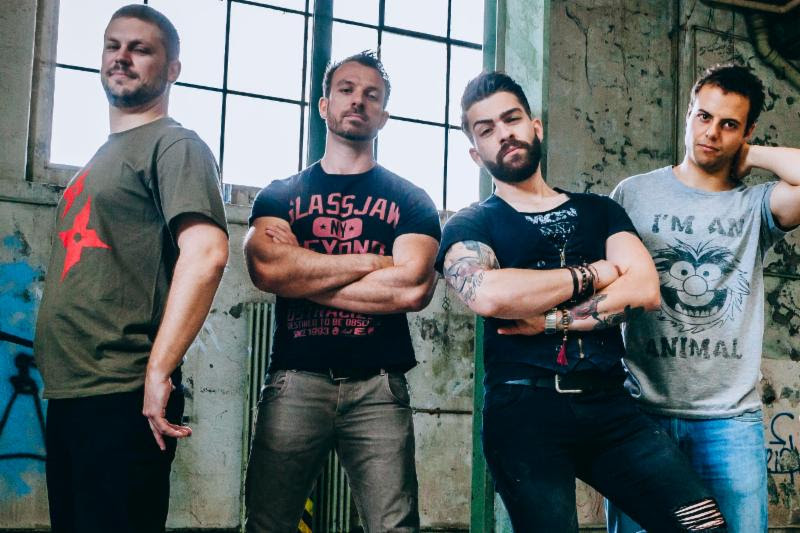 Ragdoll Sunday are a progressive punk rock band with a line up from all over Europe. They blend a number of influences from the rock musical spectrum to create a range of songs, enabling them to play diverse bills since 2017.
With a real, organic growing fan base, 2019 sees the band releasing a remix of their 2018 debut EP as 'Migrant', as well as their debut full length 'Puritan' & another tour. "Migrant" is set for release on June 14th. Get a first listen to the track "SLEEPER [DCVBBVDC Remix]"
HERE
.
A band capable of genuinely reproducing their sound live, Ragdoll Sunday have already received a lot of praise for their live performances, known for their energy & authenticity. These live performances earned them the chance to tour as main support to ex-Nightwish vocalist Tarja Turunen in late 2017, & recently opening the US 'Fire & Fury' tour for Otep along with the Dropout Kings in 2018.
Their debut EP 'Immigrant', engineered by Brian Virtue (Thirty Seconds To Mars, Audioslave, Finch) was released in January 2018, with four stylistically distinct songs demonstrating their repertoire. Over this well received first release, comparisons as diverse as Soundgarden, Minor Threat, Tool, Rage Against The Machine, The Offspring & Queen have all been drawn, with their distinct sound difficult to classify.
This genuine originality in a saturated & sometimes gimmicky scene resulted in the two singles from the EP; "What A Day" & "Sleeper" being featured on the The Jasta Show podcast, which resulted in the band having the chance to support Otep in the US, where the band was well received.
"Migrant" Track Listing:
1. Sleeper
2. Heart Create
3. Lights
4. What a Day
For More Info Vist: