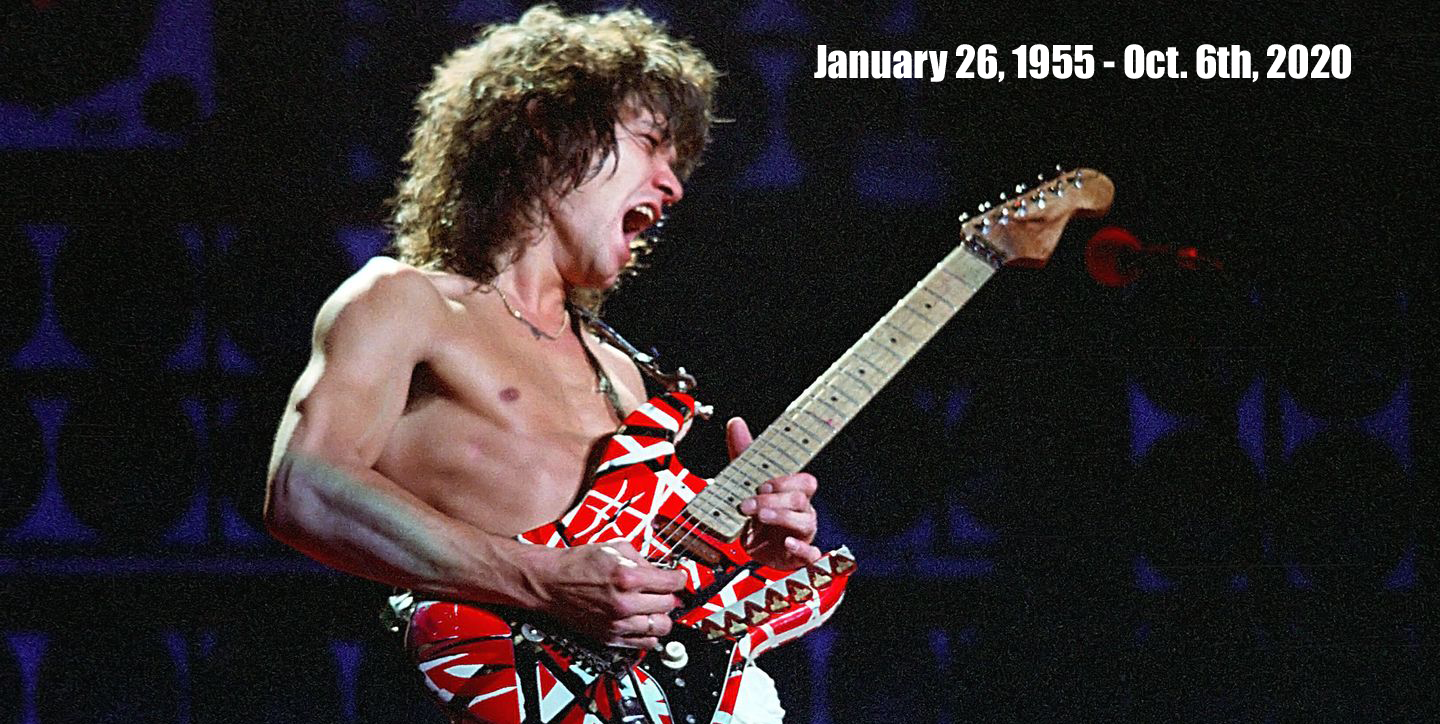 Well folks, it's a sad day for metal and for music in general. We have lost one of the all time greats… one of the greatest guitar players ever to touch the instrument, Eddie Van Halen gave in to cancer today at age 65.
It would be impossible to put into words the amount of influence that Eddie had on rock music and music as a whole.
"I can't believe I'm having to write this, but my father, Edward Lodewijk Van Halen, has lost his long and arduous battle with cancer this morning," wrote his son, Wolfgang Van Halen via Twitter.
"He was the best father I could ever ask for. Every moment I've shared with him on and off stage was a gift… I love you so much, Pop."
Van Halen "Hot for Teacher"