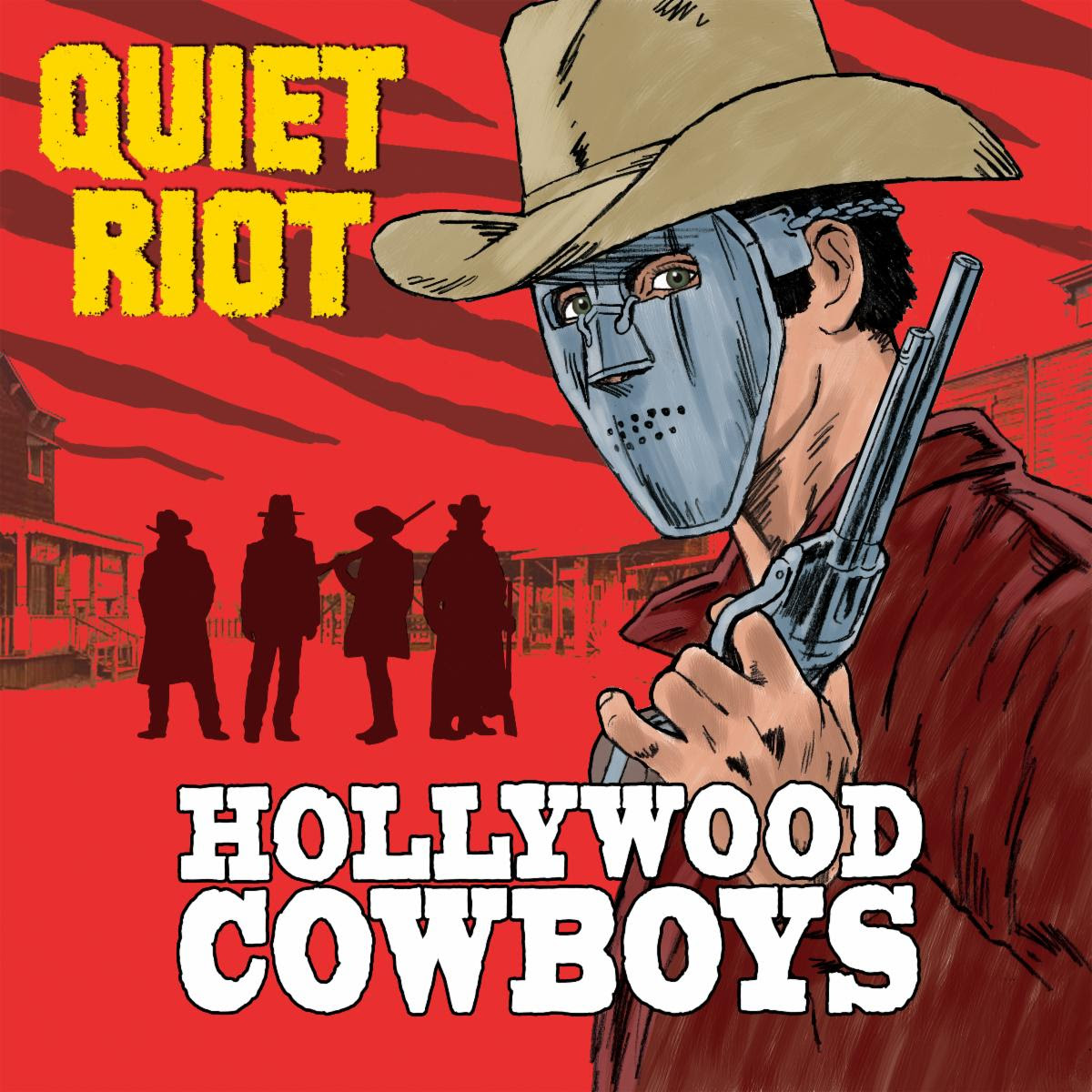 "A throwback to the Sunset Strip days of heavy metal."

-XS Rock

"An anthemic chunk of rock with grinding guitar riffs and the sound of a band rolling back the years.."

-Metal Planet Music

"Quiet Riot still packs the power to lift the roof off of any stadium in the world."

-Rock and Blues Muse
QUIET RIOT continues their historic journey with long-time member (first joining in 1982) and drummer Frankie Banali leading the charge. He is joined by bassist Chuck Wright and guitarist Alex Grossi. Vocalist James Durban handles frontman duties on this album, though it was recently announced that James has left to pursue a solo career and former QR frontman Jizzy Pearl (Love/Hate) has returned to the fold.
Musically, the new album offers exactly what you would expect from QUIET RIOT. Arena ready hard rock with strong hooks and infectious riffs, along with a maturity in the songwriting that only a band with such a history and pedigree can offer.
Tracklist:
1. Don't Call It Love
2. In The Blood
3. Heartbreak City
4. The Devil That You Know
5. Change Or Die
6. Roll On
7. Insanity
8. Hellbender
9. Wild Horses
10. Holding On
11. Last Outcast
12. Arrows And Angels
Line-up:
Frankie Banali – drums
Alex Grossi – guitars
Chuck Wright – bass guitar
James Durbin – vocals
Produced by Frankie Banali
More About Quiet Riot
QUIET RIOT is a rock & roll phenomenon. Widely known as the first heavy metal band to top the US pop charts, the Los Angeles quartet became a global sensation thanks to their monstrous smash hit 1983 album, "Metal Health". That album topped the Billboard album charts for several months and the follow up album, "Condition Critical" went double platinum. The band has continued to record (a total of 11 studio albums) and tour throughout their 30 + year history.
Frankie Banali's history with QUIET RIOT spans over 34 years and he has the distinction of being the only member of QUIET RIOT to have recorded on every QUIET RIOT release starting with the release of their breakthrough album, "Metal Health" through to the present day. After nearly ten years since the loss of his friend and bandmate Kevin DuBrow, and with careful consideration, soul searching and with the blessings and support of Kevin DuBrow's family, Frankie has moved forward with the band.
For More Info Visit: