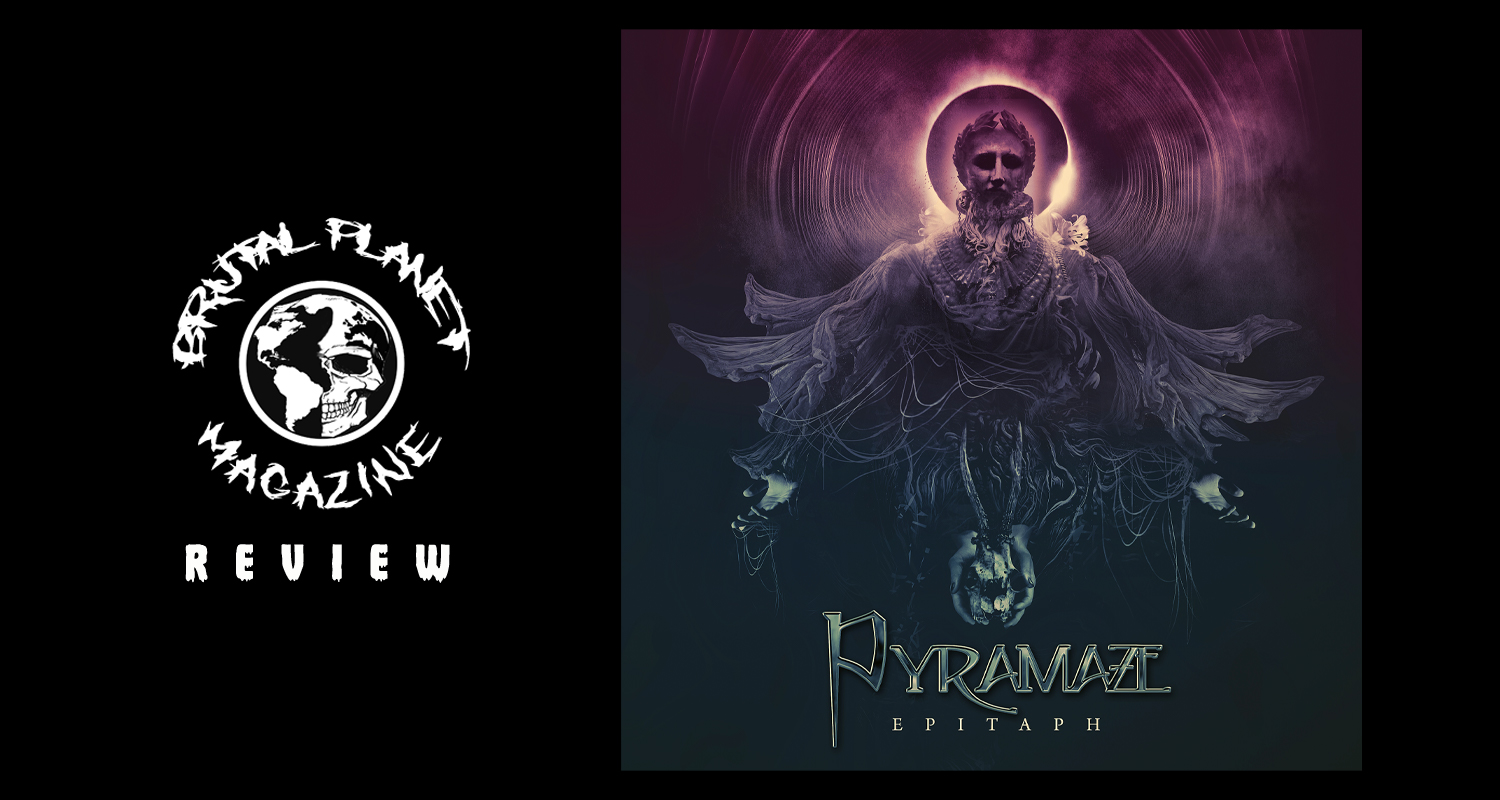 Power metal giants Pyramaze are set to release their sixth album and the third album featuring the current line-up called Epitaph. In 2017, I was assigned Pyramane's last album, Contingent, and it was my introduction to the band. From that moment, I realized that they were not just a metal band but advocates for what I hold near and dear to my heart, the earth. Since that time, I have eagerly been waiting for the follow-up to Contingent. 
While listening to Pyramaze, one of the first things you notice is the messaging behind the music. Lyrically the songs hold a message that is very relevant to the world today.
Epitaph has several songs that speak a very profound message. One of those songs with a deep message is "World Forgone." The lyrics are quite compelling:
"What to do when the seas are killed
By hunger, greed and waste
What to do when pollution
Fills every mouthful with distaste
Sad to see our way of life mirrored
And we still pretend
That the world we've used and drained
Will last until the end"
The passion and intensity embedded in the song's musical composition emulates the urgency in what is lyrically delivered. We must change how we treat the planet we live on or face our demise.
Not every song holds such a heavy message. "Bird of Prey" comes across as a simple song with some fantastic guitar work by Toke Skjønnemand. An underlying yet essential component to the song is piano brilliance that has been provided courtesy of Jonah Weingarten. This is defiantly one of my favorite songs on Epitaph. 
"Particle" serves as a great representation of the vocal abilities of Terje Haroy. His voice is very harmonic when needed but possesses a power that is unbridled at times. Another song that is not to be missed is "Transcendence." The song features Brittney Slayes of Unleash the Archers. Musically the song is very powerful, and adding a duel vocal attack of Brittney and Terje makes this one of the strongest tracks on the album.
One of the most epic songs on Epitaph is easily "The Time Traveler." The orchestration of this song speaks volumes as to how Pyramaze has evolved. This 12-minute saga features tempo changes coupled with a wicked keyboard solo and guest appearances by former Pyramaze singers Matt Barlow & Lance King.
Epitaph is full of songs that will fill your heart with encouragement. The topics can be overwhelming and heavy, but the overall tone is one of hope. We control the outcome and can change things to make the world a better place. In a year such as 2020, we could all use a bit of hope for a better future. Look for Pyramaze Epitaph on my top ten albums of 2020. Epitaph will be released on November 13, 2020, via AFM Records.