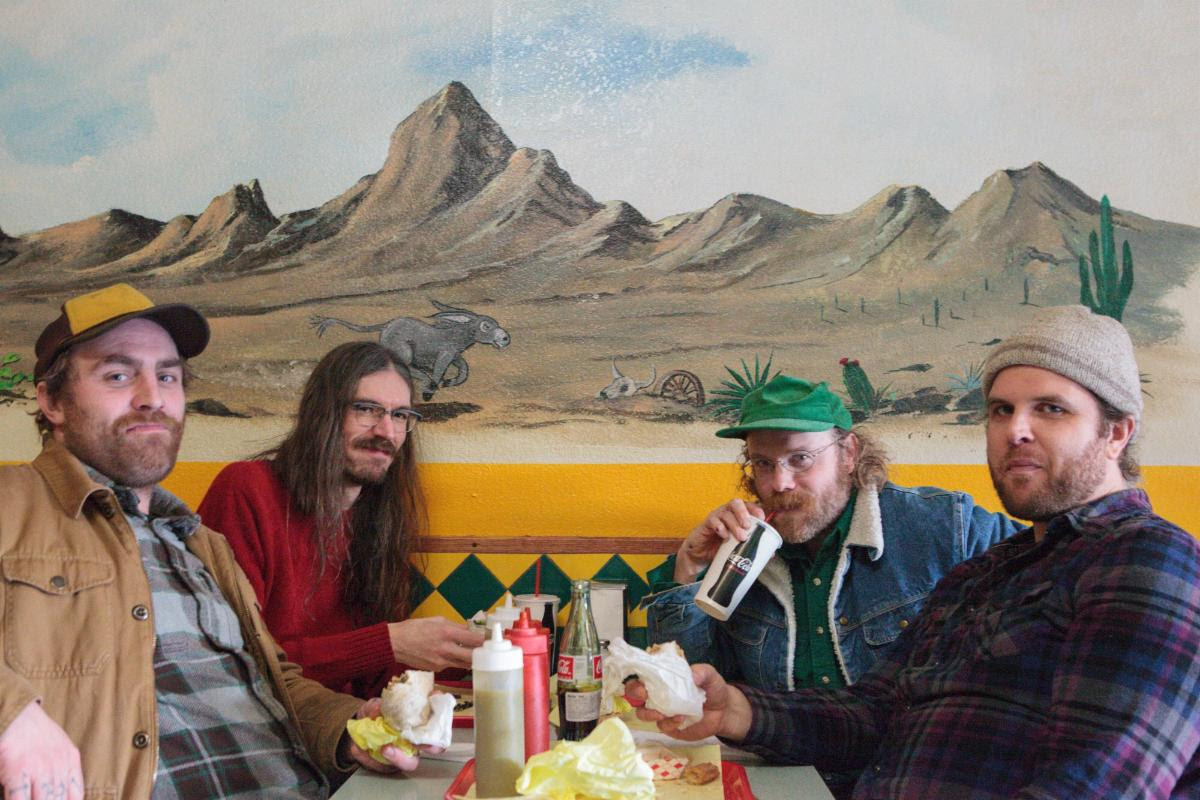 Out May 8th on Tee Pee Records – Pre-Order

Here
Portland-based hard rock outfit PUSHY are making waves in 2020. The band has announced that their debut album 'Hard Wish' will get a worldwide release on chocolate brown vinyl via Tee Pee Records. Boasting the unmistakable swagger and retro flair of rock n' roll from a time when Woodstock was still young, Pushy descend upon listeners with boisterous, rabble rock vocals, raw, electric guitar riffs and natural percussion that feels all too authentic in contrast to the swath of modern music. Perhaps the most striking quality of Hard Wish is also its most plainly stated; that it sounds so sincerely like four musicians working harmoniously together as one in the same room.
The vinyl release of 'Hard Wish' is out May 8th on Tee Pee Records. Fans can pre-order the LP at the link found
here
.
'Hard Wish' Tracklisting:
1. Fanny's
2. Nasty Bag
3. Blacktop
4. If I Cry
5. El Hongo
6. Lonesome
7. I'll Be Gentle
8. Lay of the Land
Say hello to Portland, Oregon based hard rock quartet, Pushy. If your ears have yet to be seduced by the God-hammered choogle of Pushy and their debut album 'Hard Wish', it's not too late for you. If the hot buttered distortion of the opening song "Fanny's" (with its saucy boogie and howling guitar leads) doesn't put an electric strut in your butt, there's a pretty good chance that rock 'n' roll may be none of your business. John Fogerty once sang that the people on the river are happy to give. But if you listen closely to the hard and heavy stomp of "Nasty Bag," it sounds like the people on the river are waiting to kill you. Pushy have the power of rock surging through their veins and sometimes this power channels stories and spirits to help move you into parallel dimensions. Take "El Hongo" for instance – between Ron Wesley coaxing a gold top Les Paul to scream and wail through a tweed Victoria Bassman, and Adam Burke crooning for us to take it easy and close our eyes, there could never exist a reason why we would ever want to not keep on chooglin'. And when Travis Clow and Neal Munson kick off the album's bookend jam "Lay of the Land" with their callused hands working a well-oiled rhythm section, you can almost smell the grease burning on the gears as the bass and drums pump out a loose and juicy groove that's just begging for the guitars to rain riffs like there's a storm in hell and we're all invited to hang out and drink their beer. – Eric Shea (Hot Lunch, Sweet Chariot)
PUSHY Online: