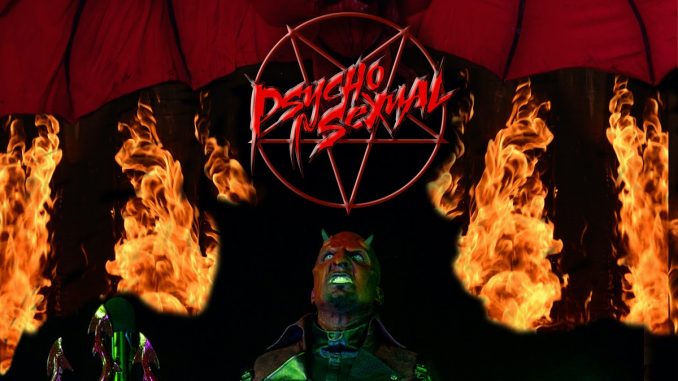 PSYCHOSEXUAL,
featuring former drummer
Jeremy Spencer
in the frontman role, have dropped the lyric video for the new song "
Unholy
." Watch and listen
here
.
The new track follows the No.1-charting radio single "Devil From Hell."

"What's 'Unholy' is how religious institutions have the 'one true answer' for everything," Spencer says. "Their myth-making and divine fantasies are used to con their flock and champion one holy war after another. From The Crusades to The Inquisition, the Catholic Church led the way. We now know they've led the way in decades of child abuse. That's 'UNHOLY!'"
Psychosexual will release Unholy Hymns for the Children later this year.
It's coming.
Submit now or you'll have no choice but to do so later.
So, why wait?
LISTEN TO PSYCHOSEXUAL:
"Devil From Hell"
"The Torture Never Stops"