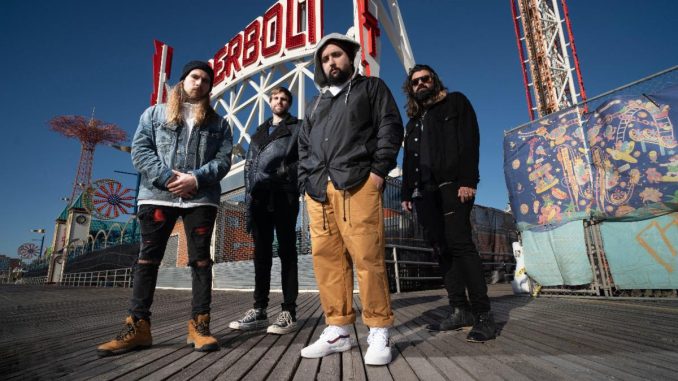 New York/Florida-based Metalcore band, PSYCHO HILL was founded in 2017 by Songwriter/Guitarist Johnny Iadevaio and Lead Vocalist Tim Curtin. With the addition of childhood friend and 2nd Guitarist Rick Devita and newest member Shawn Gerace on Drums, Psycho Hill has found the perfect symbiotic combination!
Psycho Hill has released 2 EPs: Wasted Youth (2017) & Composure (2020). The singles "June" (Composure) and "Dying Day" made a strong impact on Rock Radio. "June" hit #25 on Billboard's Rock Indicator Chart, and "Dying Day" climbed even higher to #21, prompting Psycho Hill to include the song on the New Release!
Psycho Hill's self-titled LP is set to drop on February 3rd, 2023. "We decided to really focus on what inspires and excites us, and more importantly, our FANS in regard to our sound on this LP" states Guitarist Johnny Iadevaio. "The LP has a blended vibe of the metalcore and post-hardcore genres"
Psycho Hill has been described as "A Band with driving Guitar riffs, melodic choruses and heavy, dynamic breakdowns" and will continue that intensity with the NEW LP.
Psycho Hill, with their line-up complete, LP scheduled for release, and Tour in the making, plan to make 2023 the next level in their successful rise!!!