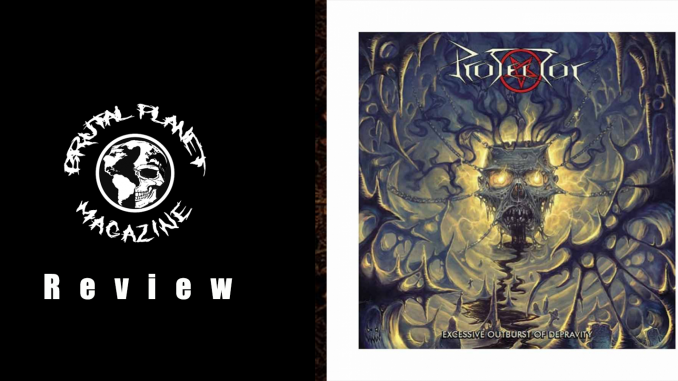 Thrash metal outfit Protector have returned with their latest release, Excessive Outbursts of Depravity through High Roller Records.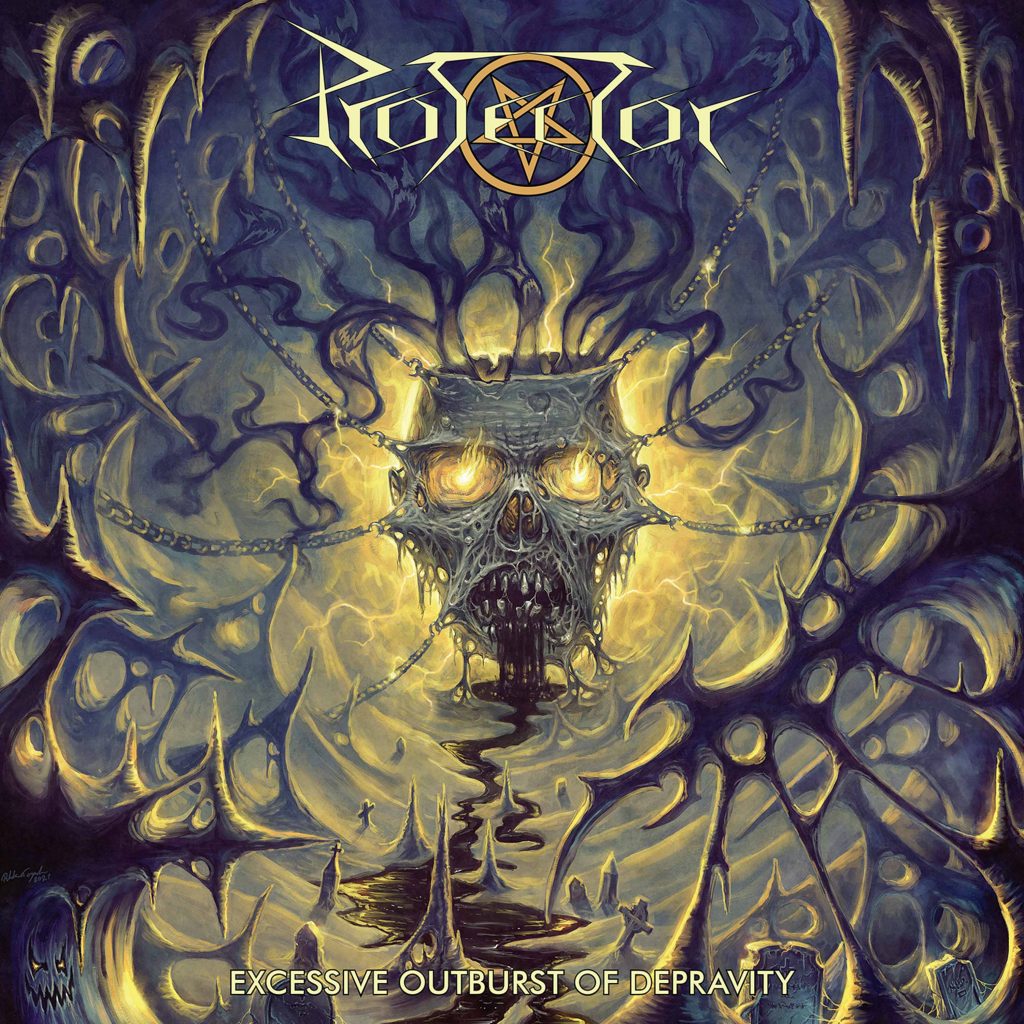 The album is Protector's fourth release through High Roller Records following the band's 2019 album Summon of the Hordes.
Protector is not new to the new music game though. The band has been releasing material since 1986 in demos, split EPs and albums.
Although the band is now based in Sweden, Protector has early roots in Germany in the band's timeline.
Excessive Outbursts of Depravity sees the band unleashing a full blown, old school, thrash metal effort. The album with all the old school riffs and rhythms reaches back in the vein of Kreator and Sodom. Starting with "Last Stand Hill" through "Morse Mania," the last track transports the listener to more simple times of metal.
Upon the first spin's conclusion of Excessive Outbursts of Depravity, fans will be prompted to do one thing. They will sift through weathered foot lockers searching for spikes, bullet belts and leather armbands. From the closet, well worn denim vests full of vintage patches will be dusted off and proudly put back on.
Lyrically, Protector touches on subject matter such as World War II, socio-critical undertones and the recent pandemic. Even though the band releases albums every three years, the end result of Excessive Outbursts of Depravity tells a narrative. That narrative is that the music on the album is rock solid. There are no fillers at all which is so refreshing.
There are several tracks that are definite standouts on the album. Track four, "Open Skies and Endless Seas" is just one the listener will make note of. The solid rhythm will give the urge to march into battle and conquer the barricade.
Add to this, "Perpetual Blood Oath" and a sea of heads banging in unison to the rhythm will appear. When the tempo kicks in, the fists will raise.
Track ten, "Shackled by Total Control" is the socio-critical track whereas "Pandemic Misery" refers to Corona. Track three, "Referat IV B 4" references the socialistic policies Germany and Europe were under during the second World War.
The CD peaks with Excessive Outbursts of Depravity with track eight, "Cleithrophobia." It's a track that's about the phobia of being closed in. "Cleithrophobia" is also a reason why Protector will never be able to perform outside of Europe. It's a confession and fear of vocalist Martin Missy.
Unfortunately for fans in North America will not be able to experience the thrash power of Protector. It's a shame but it's reality. The next best thing would be to have an Excessive Outbursts of Depravity listening party amongst thrash metal friends. The gathering would be a European thrash metal experience. Excessive Outbursts of Depravity hits the stores on Friday, July 1, 2022 in slipcase CD format with poster through High Roller Records.