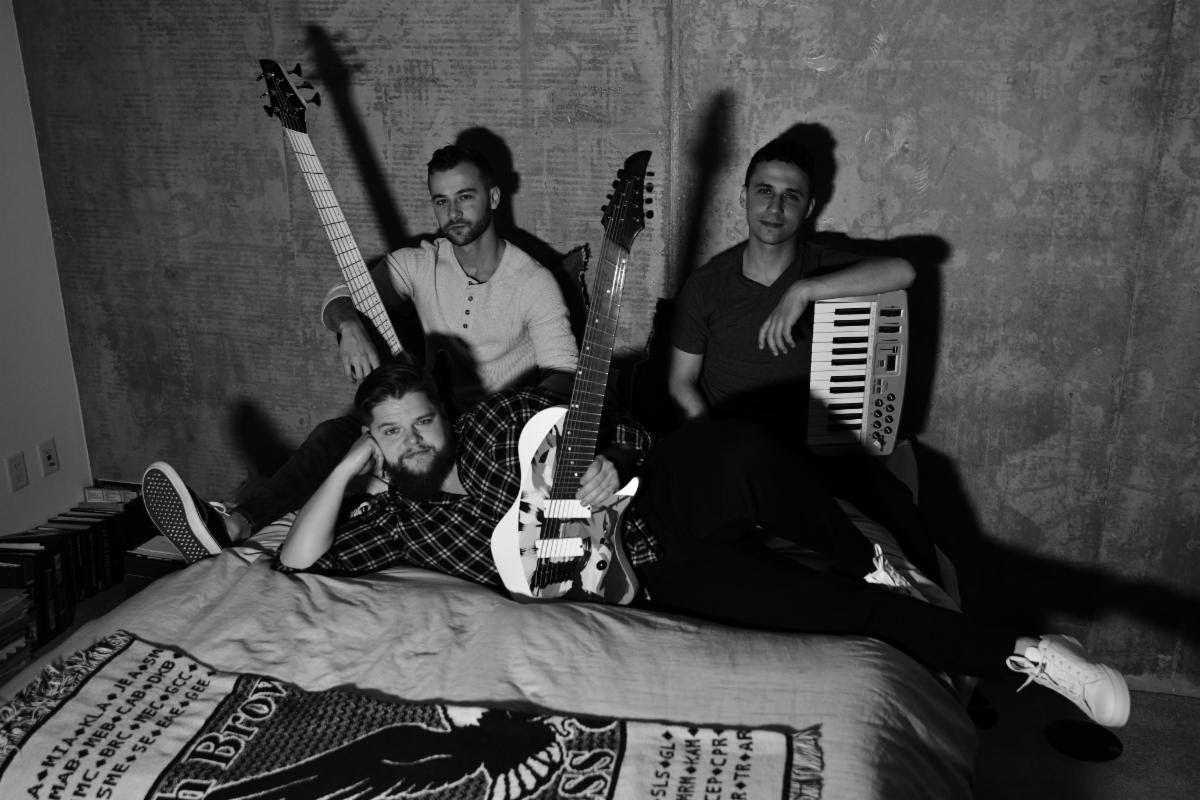 Watch JIA's "Citizen" Keyboard Playthrough via
Gear Gods
JIA keyboardist Alan Hankers steps outside of the metal realm to demonstrate one of the elements that contributes to the prog trio's unique sound in a new playthrough video for the song "Citizen."
"This song represents my approach to writing and performing with JIA," says Hankers. "As a keyboardist, it's important to me that the expressive control of my sounds is a part of the live performance, making every show a unique sonic experience."
"Citizen" was written by Hankers, who works full-time as composer for orchestras, chamber ensembles, television and film.
"The music I write for concert hall is inspired by classical composers, whereas my work in film has been heavily influenced by electronic music," Hankers says. "This has been my life for the past decade and has really shaped the way I currently conceptualize music when writing and performing. We all feel that this is definitely a unique strand in JIA's sound, and is one of the many elements that makes our sound unique."
JIA's artistic vision is to create a singular voice that emerges from the deconstruction of various styles, ranging from metal to pop. The result is a sound that is both modern and captivating. While the band does fit nicely into the progressive metal genre, that is merely a starting point rather than a definition of the band's style.
The bi-coastal core of JIA – bassist Jacob Umansky, guitarist Ivan Chopik and keyboardist Alan Hankers – are based in New York and Los Angeles. After years of writing, recording and touring together, the threesome officially formed JIA in early 2018. Through long-distance collaboration amongst themselves and guest artists, JIA has spent the last year working on numerous songs, which they plan to release single by single over the coming months.
JIA online: