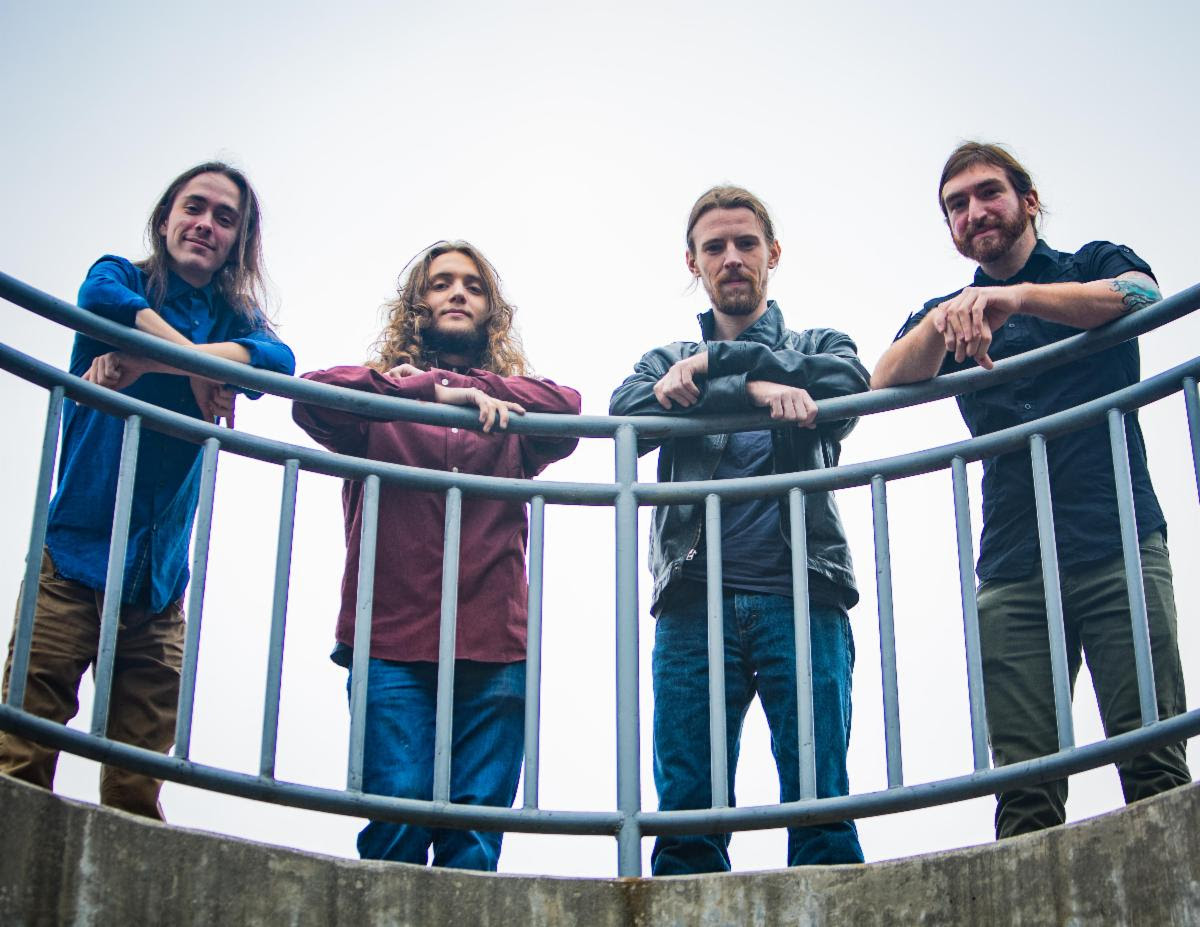 "'Sublimate' is probably my favorite song to play from the album," says guitarist Sean Parkinson. "This song carries a mix of influences from upbeat bluegrass to math rock that reminds you of simpler times on the schoolyard playground to moments that make you feel like you won the jackpot on a slot machine."
"Sublimate" is the first ANAMORPH song to be played exclusively fingerstyle, with the exception of one section.
Parkinson says, "The section at 2:22 features a technique of my own that I call 'Left Hand Tremolo Tapping,' even though I'm a lefty and use my right hand for it. The technique requires me to tap the same note 2+ times with the 'right hand,' leaving the 'left hand' open to tap the rest of the melody. This allows me to play a 'two-hand tapping' section that features duplets to quadruplets or even more on a single note, while being able to add to the melody with the 'left hand.' In other words, imagine being able to tremolo single or multiple notes while being able simultaneously tap chords or a lick on top of it with a single guitar with no looper! The possibilities are endless."
ANAMORPH deftly weave notes of prog-rock, prog-metal, tech death, math rock, post rock and other influences together, making the 57-minute Lucid an intriguing listen for any fan of thought-provoking metal. Having taken creative leaps musically and professionally with Lucid, ANAMORPH's live and recorded output is a hidden gem that has greatly exceeded their exposure to the public eye at-large thus far.
ANAMORPH wastes no time kicking off the album with "Reverie" and "Myopia", two different entrancing examples of heavy prog-metal/rock mixed with experimental ethereals. Tracks like "Hubris" show off the band's jazz metal inspiration, while songs like "Fading Azure" and the outright ripping "Feasting a Ravaged Earth" delve into total tech death. Listeners can expect this and more on ANAMORPH's truly astonishing new offering.
Lucid
was recorded by renowned producer Jamie King (
Between the Buried and Me, Scale the Summit, The Contortionist
), and will be available on September 6. Pre-orders are available now via the band's
website
,
Bandcamp
and
iTunes
, and the album will be available to stream upon release via
Spotify
.
ANAMORPH have honed their performance chops by supporting artists such as Felix Martin, Consider The Source, Sarah Longfield, Toothgrinder and more. The band is scheduled to hit the road on a tour of the U.S. east coast this September, performing with various artists along the way such as Stellar Circuits and others. See below for a full list of confirmed dates.
Upcoming confirmed ANAMORPH tour dates:
September 5 – Durham, NC @ The Pinhook
September 6 – Augusta, GA @ The Epicenter
September 7 – Decatur, GA @ Mojo Pizza N Pub
September 8 – West Columbia, SC @ New Brookland Tavern
September 10 – Toms River, NJ @ The Clubhouse
September 11 – Boston, MA @ O'Brien's Pub
September 12 – Wallingford, CT @ Cherry St. Station
September 13 – Oakdale, NY @ Shakers Pub
September 14 – Dayton, OH @ Blind Bob's
September 15 – Charlotte, NC @ The Milestone
September 21 – Chapel Hill, NC @ Local 506
ANAMORPH online: