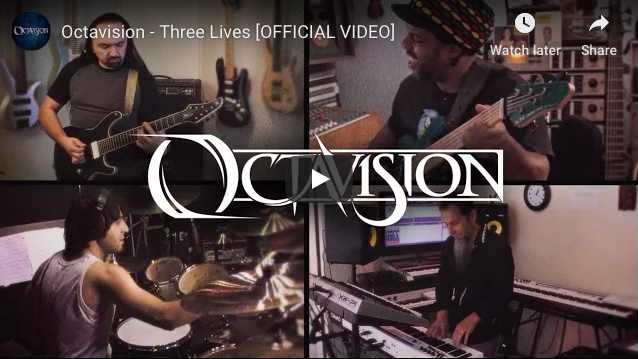 YouTube has a the ability to serve up some great stuff based on your previous viewing habits. This was especially true after watching a few videos by Symphony X and Michael Romeo. YouTube's recommendation algorithm kicked in and put me on to this video by a band called Octavision – It's a 9 minute song that never seems to get old and everyone in the band is TEARING IT UP – the bass player on this song happens to be the one and only Victor Wooten.
While Victor is on this track, he was quick to let the public know he's not a full-time me member of Octavision. In a statement to Bass Player Magazine he said the following:
"Although I enjoyed playing on this song, please know that Octavision is not my band. Octavision is not a band at all. We were all hired by Hovak Alaverdyan (the guitarist and composer) to play on one song. I love the song; I love the writing; and I loved the challenge of playing on it, but I don't want to be misrepresented only to help promote it. I love Hovak Alaverdyan and his family. We are longtime friends. He's an amazing guitarist, and I'm sure the rest of his music (once completed) will be just as amazing. But I don't know who the other musicians will be."
You can read the full article and statement here.
Definitely worth a look if you're into high quality musicianship of the virtuoso caliber.