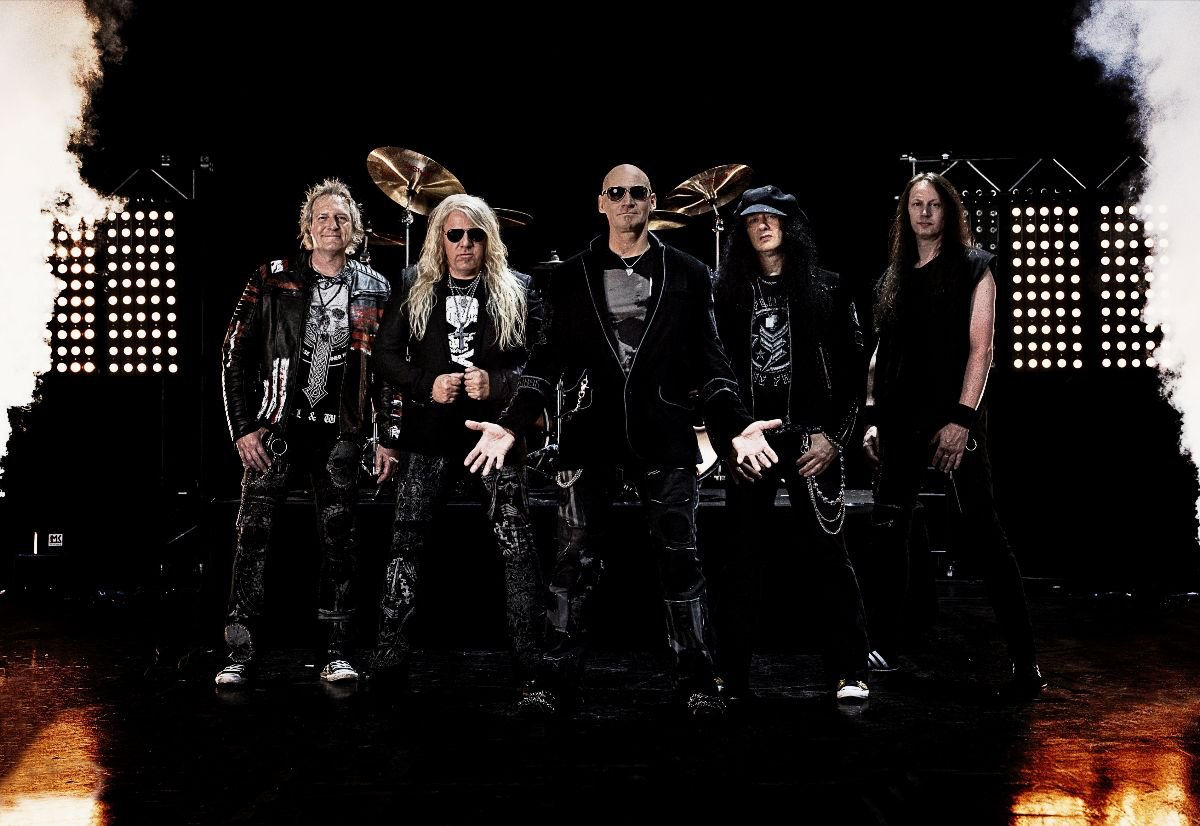 PRIMAL FEAR
will release their highly anticipated 13th studio album,
Metal Commando
on July 24th. The title of the album is self-explainatory –
Metal Commando
contains 110%
PRIMAL FEAR
and is full to the brim with their signature power and energy.
Today, they reveal more details about the song-writing process in their first album trailer. Watch the clip here: https://youtu.be/QJlKal1u7G4
Last month, the band released the first single "Along Came The Devil" and also kicked off the pre-order for physical products. This week Friday, June 19th, the second single "I Am Alive" will be released digitally, along with a video clip.
Watch a short teaser to "I am Alive" here: https://youtu.be/TWTEQNcMbt4
The album will be available as a 2 CD-Digipack, 2LP and as an exclusive Mailorder-Box. Pre-order the album physically here: http://nblast.de/PF-MetalCommando
The track list reads as follows:
CD, 2-LP, Digital:
01. I Am Alive
02. Along Came The Devil
03. Halo
04. Hear Me Calling
05. The Lost & The Forgotten
06. My Name Is Fear
07. I Will Be Gone
08. Raise Your Fists
09. Howl Of The Banshee
10. Afterlife
11. Infinity

Bonus CD (Ltd. Edition 2-CD Digipak)
12. Rising Fear
13. Leave Me Alone
14. Second To None
15. Crucify Me
Pre-Save the album and get the single immediately: http://nblast.de/PrimalFearMetalComPre
Watch the video for 'Along Came The Devil' here: https://youtu.be/ReyDqJIxx5g
Get the single digitally here: http://nblast.de/PF-AlongCameTheDevil
Also check out the new Spotify profile of the band: http://nblast.de/PrimalFSpotifyComplete
Metal Commando was produced by Mat Sinner and mixed by Jacob Hansen – an experienced dream-team.
"I don't want to throw around superlatives, but each of us went to their utmost limits and we are all very happy with the sound and song material. It's pretty safe to say that this is a top album and maybe even our strongest record to date", comments bassist and producer Mat Sinner. "It's the perfect mix between our origins and our current style, a perfect balance and all band members did an awesome job playing and recording it. For me, 'Metal Commando' is the right album at the right time!".
—–
Order various PRIMAL FEAR vinyls via the links below!
Black Sun: https://www.nuclearblast.de/290894
Devil's Ground: https://www.nuclearblast.de/290895
Seven Seals: https://www.nuclearblast.de/290896
Nuclear Fire: https://www.nuclearblast.de/279810
Crucify Me 7″: http://nblast.de/PrimalFearCrucifyMe
More on PRIMAL FEAR:
"Crucify Me" OFFICIAL LYRIC VIDEO: https://www.youtube.com/watch?v=LOJow7Gn3nI
—
PRIMAL FEAR is:
Ralf Scheepers | vocals
Mat Sinner | bass, vocals
Alex Beyrodt | guitars
Tom Naumann | guitars
Magnus Karlsson | guitars
Michael Ehré | drums